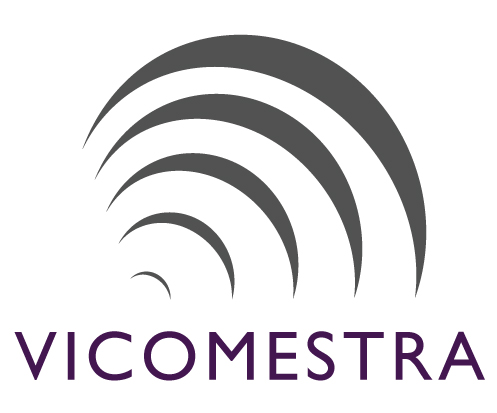 Objectives of the service
The VICOMESTRA (High Efficiency Video Coding over Satellite for Media Streaming) project succeeded in delivering one of the first mobile HEVC/H.265 contribution encoders in the world. The project enabled variable bit rate dynamic HEVC video transmissions using a portable encoder streaming over the latest Inmarsat BGAN HDR and Global Xpress (GX) satellite terminals.
The VICOMESTRA Project was an essential step towards a global mobile solution for streaming variable bit rate High Definition (HD) media over satellite. This reflects growing demand for broadcast quality video content from regions with limited terrestrial infrastructure. In conjunction with this, the High Efficiency Video Codec (HEVC/H.265) offers nearly twice the efficiency of the current H.264 codecs. The project successfully showed live HD and SD video transmissions from remote locations with no terrestrial infrastructure using a Quicklink HEVC custom encoder and GX and BGAN HDR terminals. GNSS was also used to demonstrate that all media could be geo-tagged.
An initial pilot took place in Europe using the HEVC encoder over the Inmarsat BGAN HDR network. This was followed by a pilot with key broadcasters using the encoder over the Eutelsat NewsSpotter and Inmarsat GX services.
The key objective of the project was to introduce a disruptive technology, namely a satellite-optimised HEVC codec which could be integrated in a small, mobile form factor and be powered by standard camera batteries.
The VICOMESTRA solution was piloted by key broadcast customers in real life scenarios.
The system supports the following features:
The same quality to be transmitted with up to half the bit rate of the current H.264 codec.
Reduced product running costs for the same quality compared to the current H.264 based solutions used for media streaming.
The mobile HEVC solution meets the most important end-user requirements in different challenging locations.
HD media streaming using portable satellite communications + GNSS geo-tagging.
The scope of development includes:
Satellite connectivity: GX or BGAN HDR satellite connectivity to provide high bandwidth from remote locations
GNSS: to provide geo-tagged metadata with the rise in popularity in applications such as Google™ maps.
HEVC Mobile encoder: to provide almost double the quality of current mobile encoders
Terrestrial connectivity: to provide dynamic bandwidth switching of the video transmission via a range of transmission paths e.g. ADSL, Wi-Fi, 3G, 4G,LTE
The VICOMESTRA solution was demonstrated by five key broadcast companies Aljazeera, BBC, BskyB, TV2 Denmark and TVI Portugal.
Users and their needs
The potential users of the new encoder are any entity with a requirement to transmit broadcast quality live video. They are located globally and include:
Television Broadcasters
Media Sector - Newsgathering, Freelance Journalists, Production Companies, Live Documentary events
Government organisations
Military
Relief organisations
Non-profit organisations as well as Enterprises
Some of the expressed user needs are:
"I'm not a technician so it needs to be simple to use and fast to setup."
"I want to be able to do 2-way interviews at really good quality."
"If the control centre can tag my location that will make life easier and allow them to show where I am on the map."
"If I can do the same quality at half the price, I'll probably end up doing more."
"I want to be able to transmit my video to several locations at the same time."
"I want to be able to send high quality video reliably from remote locations."
"At the studio, we need to access the streams via the web."
Service/ system concept
The television industry's move to HD has been taking place during a period of unprecedented change. Broadcasters are being asked to do more with fewer resources and, wherever possible, costs are being driven down. In this environment, the HEVC encoder's ability to exploit lower data rates to either reduce costs or increase quality is a perfect fit.
HEVC enables broadcast quality HD on the non-contended Inmarsat GX uplink service.
HEVC will also enable dynamic action standard definition (SD) video using Inmarsat BGAN HDR as opposed to the type of static 'head and shoulders' shot which has been used previously.
Space Added Value
Satellite Navigation (GNSS) reflects the increasing importance of geo-tagging content in the media industry. All streamed media will be geo-tagged to confirm the authenticity of the source location. GNSS is also being used to show placement, tracking and movement of the equipment whilst in the field. Integration with overlays such as Google™ maps is now very popular in events such as cycling tours. GPS is available from the inbuilt 3G / 4G modems and also via direct communication with the Inmarsat BGAN HDR terminal.
Current Status
The VICOMESTRA project has been fully completed. Outside of the project some media companies continue to use the HEVC and GX equipment for testing in the field (as of Sept 2015). The outcomes of the project are summarized below
Prime Contractor(s)
Subcontractor(s)
Status Date
Updated: 30 October 2015
-
Created: 03 March 2014