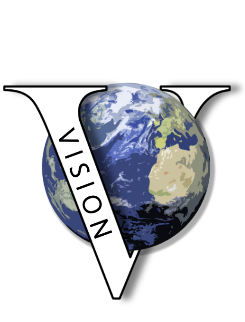 Objectives of the service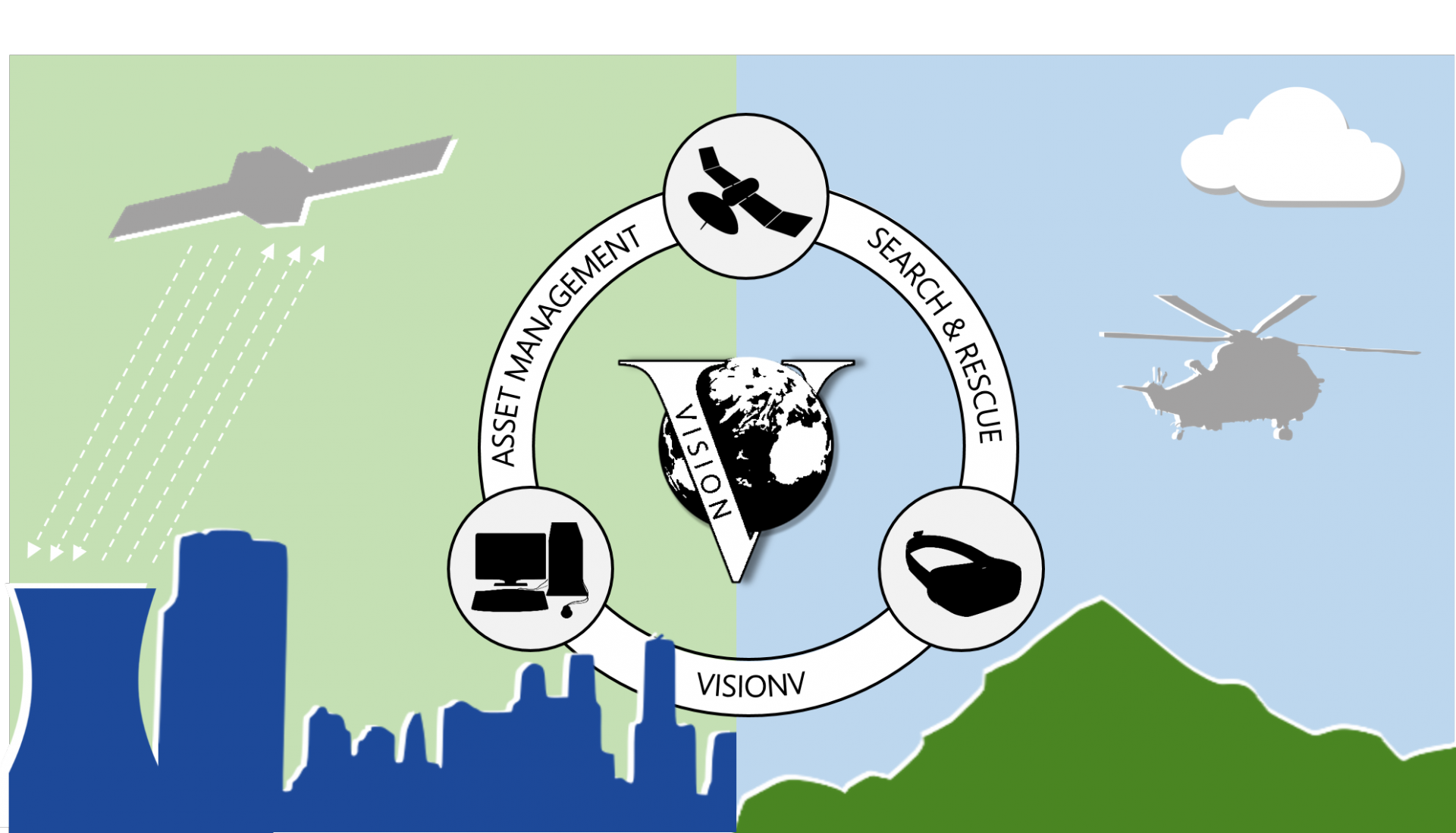 VisionV integrates a combination of data provided by the end-user (spatial and non-spatial) and data derived from space-borne assets (VHR optical, elevation, structural health) to create new AR/VR visualisation capabilities in the context of Situational Awareness for Critical National Infrastructure (CNI) Asset Management, and Search & Rescue.
Search and Rescue
Enhanced terrain and risk-focussed situational awareness of ground and air search deployments;
Improved helicopter landing site selection;
Improved pre-mission planning capability;
Improved post mission analysis.
CNI Asset Management
Early detection of asset defects to mitigate failure outages;
Maximising the life of assets and their components through "asset sweating";
Improving safety and infrastructure down time with reduced in-field assessment.
Users and their needs
Search & Rescue - Challenges
Navigating homogenous environments;
Evaluating helicopter routes and landing site suitability;
Quickly identifying points of interest before a mission.
Search & Rescue - Solutions
VisionV is designed to improve situational awareness for Search & Rescue teams by producing expansive 3D environments that encapsulate multiple data sets for use in pre and post rescue analysis. VisionV helps to ensure the safety of those requiring rescue on land around the UK.
CNI Asset Management - Challenges
Visualising the structural health of assets;
Incorporating surveyor inputs into asset monitoring;
Integrating spatial and non-spatial data produced by current monitoring systems.
CNI Asset Management - Solutions
VisionV is designed to assimilate data derived from high resolution SAR satellites such as COSMO-SkyMed, as well as spatial and non-spatial data, to provide regular asset monitoring updates in an immersive 3D environment. The solution provides asset managers with a holistic management platform, helping to maximize asset longevity and avoid the excessive costs associated with prolonged structural damage.
Service/ system concept
The system (Figure 1) is comprised of a VisionV processor module where the 3D virtual environment and bespoke application specific layers are generated, and the VisionV client where the 3D virtual environment is delivered to the customer (Figure 2 and Figure 3).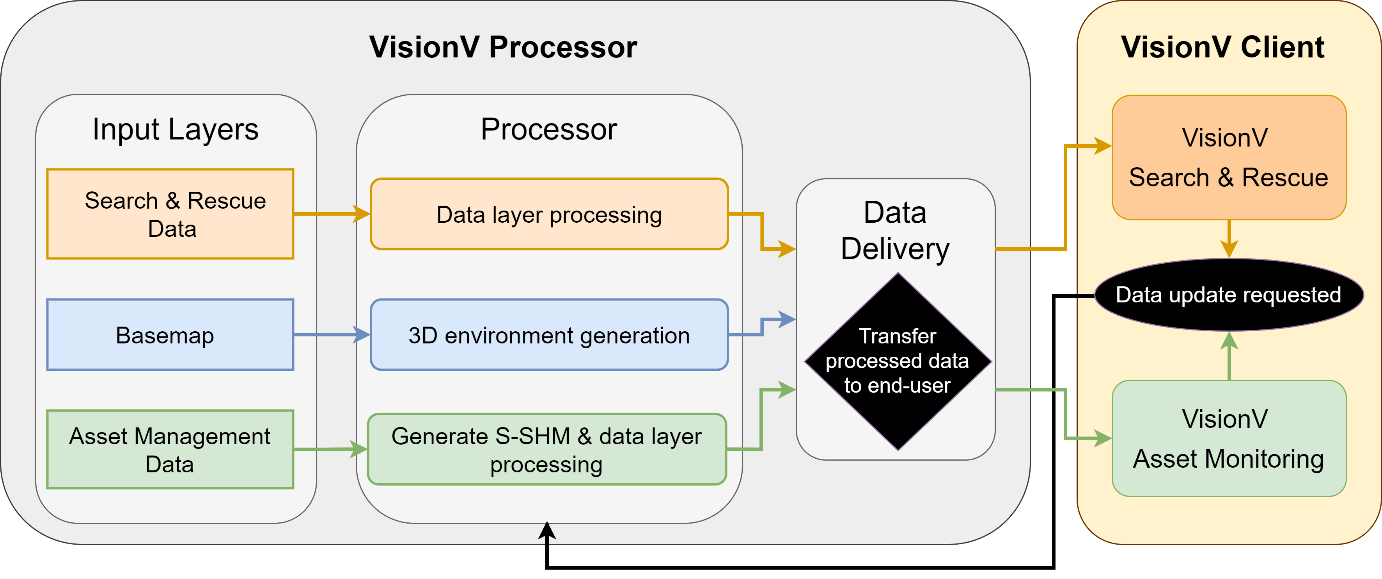 Figure 1 - High level system architecture for the VisionV service
Figure 2 - 3D representation of a coastal area in Cornwall.
(A) shows the high resolution optical imagery base layer, helicopter landing slope layer, river/lakes and roads.
(C) is the high-resolution optical imagery.
(B) shows the layers of (A) transparent over (C).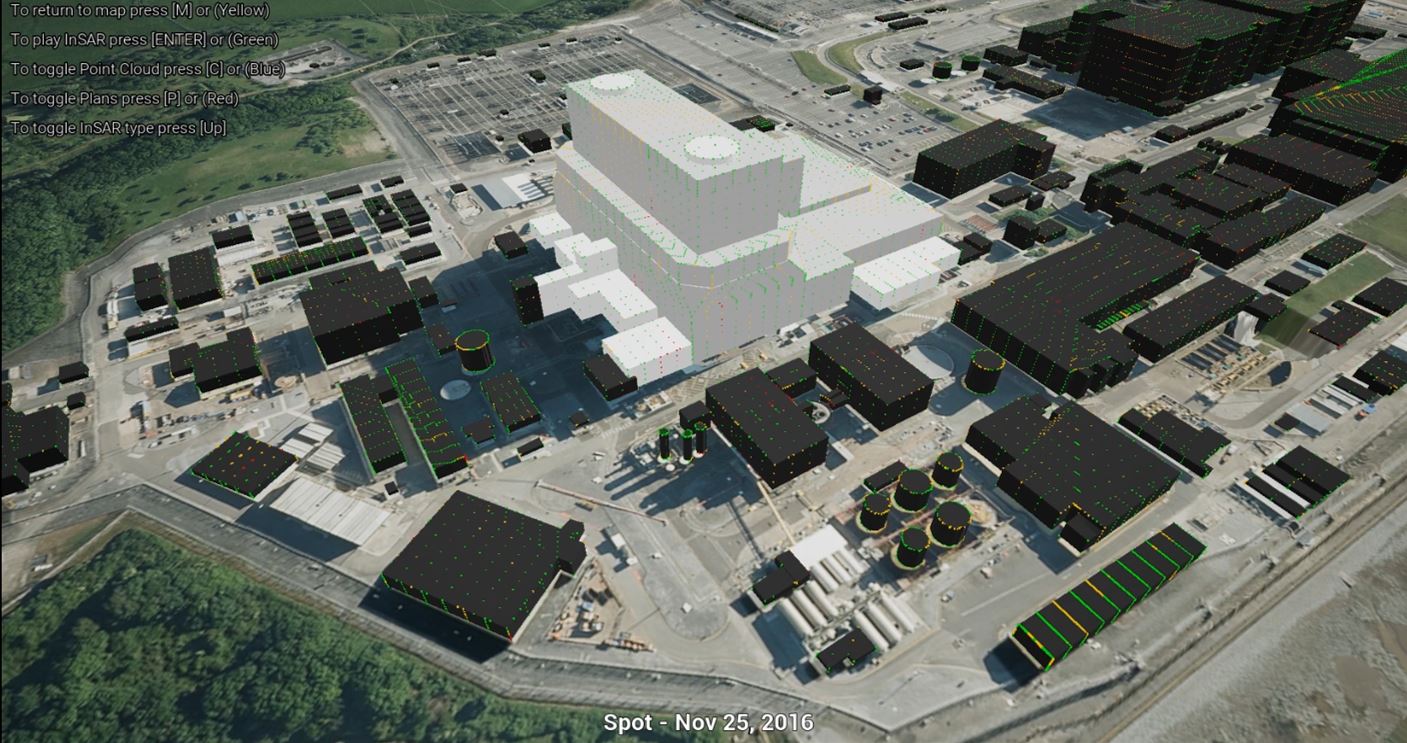 Figure 3 -S-SHM layers in 3D for power station monitoring.
Green = stable, Yellow = warning, Red = at risk
Space Added Value
Search & Rescue
Data from high resolution radar (COSMO-SkyMed) and optical (DigitalGlobe constellation) satellites is used in the generation of situational awareness layers for Search and Rescue operations:
Helicopter landing site suitability - model requires input from satellite derived DEM and optical data;
Topography analysis - satellite derived DEM analysis to support situational awareness, e.g. slope;
Land cover classification - repeat satellite derived optical data required to ensure that land cover is correct and up-to-date;
Tideline delineation - satellite derived SAR and optical data are utilised to understand tidal regimes.
Asset Monitoring
Data from radar satellites is used in the generation of structural health information layers:
S-SHM (Satellite-Structural Health Monitoring) uses high-resolution satellite derived SAR imagery from the COSMO-SkyMed constellation to measure the movement of assets at millimetre scale.
Current Status
The current kick-starter project is now complete. The positive user feedback and established business case has provided confidence to proceed with developing a prototype service and go to market.
Prime Contractor(s)
Status Date
Updated: 09 February 2021
-
Created: 01 April 2020