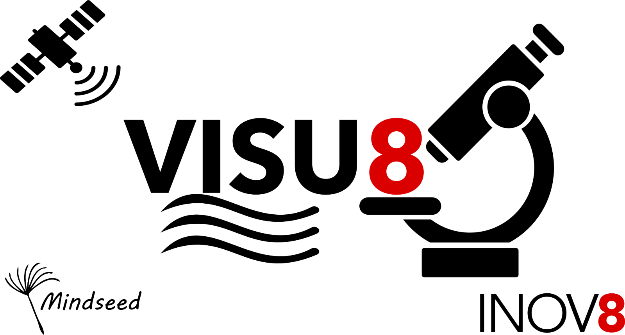 Objectives of the service
Inov8 Systems Ltd. and Mindseed Ltd. seek to partner to deliver a fully autonomous inline water quality monitoring service suitable for deployment in waterways, including waterways in remote locations. The service will be enabled by the development of a sensor that can be deployed in-the-field for continuous water sampling, on-board analysis of microscopic particulates, and transmission of results to a cloud based IoT platform. The results will be visualised through a cloud-based service offering. The overall solution can be customised for various stakeholder profiles.
Users and their needs
There are many stakeholders with a need to understand at a microscopic level, the particulates present in water. To date, water quality surveillance has been a largely manual process. In-line measurement capabilities for a number of parameters are not currently available or reliable enough for routine deployment. Laboratory based measurements are inherently costly and, critically, cannot provide real-time data. This represents a major drawback in the water quality monitoring procedures. Consequently, there is demand for an in-line and real time monitoring capability.
Customer profiles include, agricultural customers; industry customers e.g., Mine Tailings Storage Facilities; energy customers e.g. oil and gas; global water and waste water treatment facilities; and various research and governmental organisations responsible for environmental and public health monitoring.
Service/ system concept
The proposed service will be a step-change in the industry and provide customers, for the first time, with a practicable and flexible water monitoring service that can provide rich and real time continuous data relating to a wide range of target microscopic particulates in water over extended periods of time. Customers with water surveillance requirements can employ the data and insights garnered for evidence-based and timely decision making and, where necessary, take mitigation actions promptly.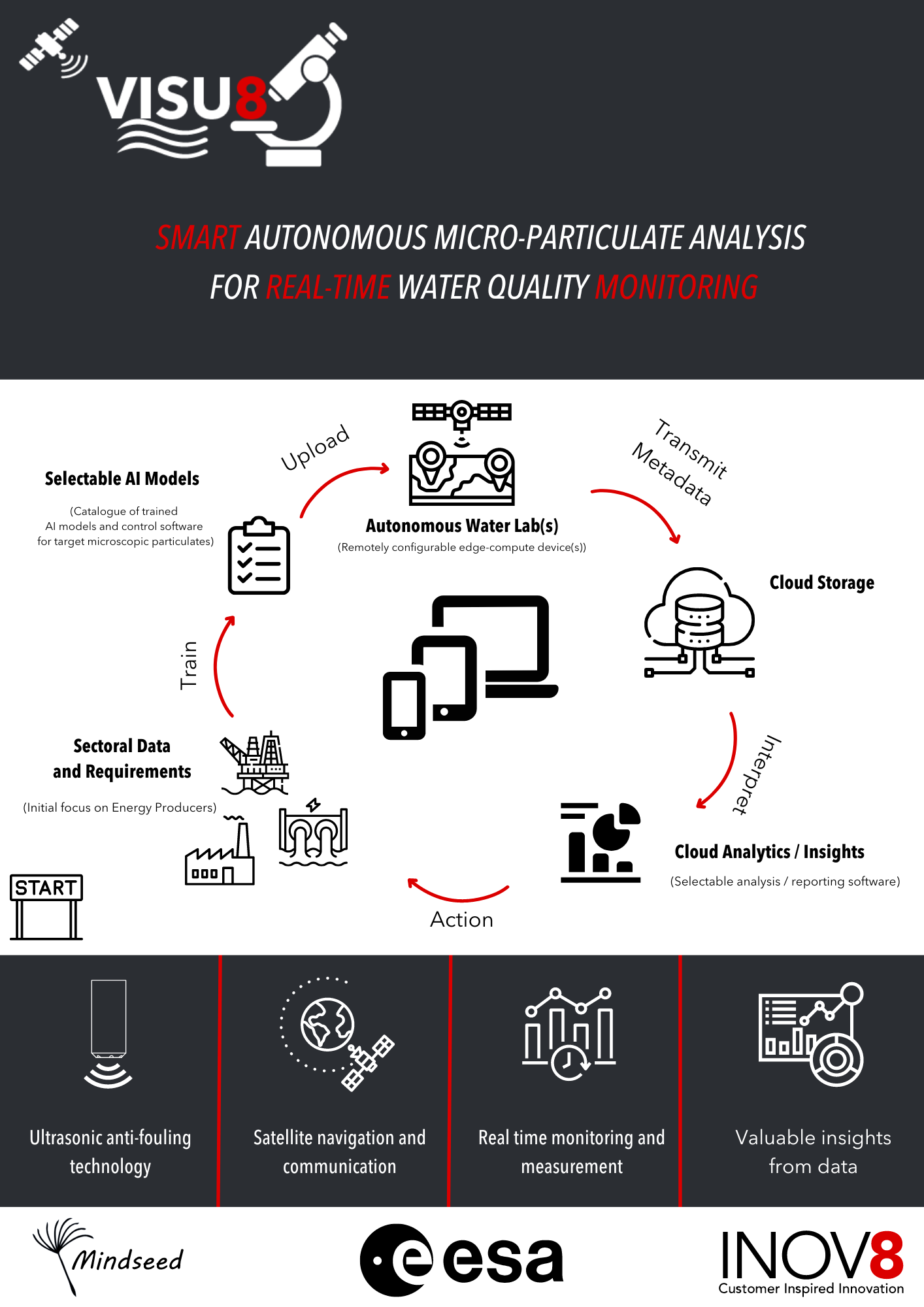 Space Added Value
Satellite communications: Many industrial and water quality/environmental monitoring sites are in remote locations. Satellite communication will be used to ensure connectivity even in remove locations. Traditionally, sending continuous raw data to the cloud for processing would be prohibitively expensive. The proposed service will utilise AI to analyse water samples on the fly such that only relevant data will be sent as and when necessary.
Global Navigation Satellite System: The sensor will utilise GNSS location services in order to track the device location and to tag the location of its classifications. This would be particularly relevant in the context of a roaming device.
Current Status
The project has commenced. The requirements gathering phase of the project has concluded. Working with key stakeholders, user needs and requirements have been assessed and mapped to system requirements. Work has now commenced on the System and Service Architecture.
The Baseline Design Review (BDR) has concluded.
Prime Contractor(s)
Status Date
Updated: 16 August 2023
-
Created: 16 August 2023