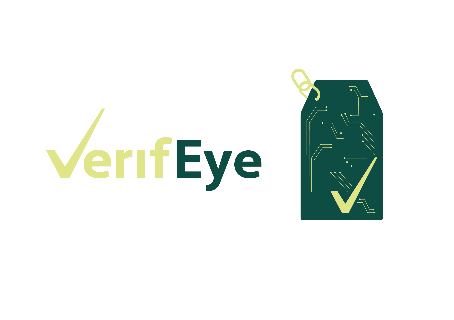 Objectives of the service
The project delivers the proof to Retail clients of the Life Story of the produce they sell in relation to claims Retailers make about the origin and conditions in which the produce was reared. The product enables European producers and processing companies to achieve premium prices in the Asian market. The platform also provides full supply chain assurance from farm to fork in the domestic European markets and enables producers to differentiate themselves. The Verified Life Story platform opens up export opportunities for European businesses wishing to export food and drink products to the Asian market where retailers are requesting full provenance for the produce they are purchasing.
Users and their needs
Due to increased consumer demand Retailers, particularly in Asian Markets, are willing to pay a premium price for meat derived from animals that have cared for and fed under strict criteria during their life provided proof of these claims is provided in an immutable form. Retailers have therefore passed this requirement onto the Processors and Producers who supply these products. The producers in particular require a system to provide the proof of the animal feed stuff and husbandry under which they are reared in.
Service/ system concept
In order to verify the provenance of an individual animal a tag was placed on that animal which transmits their location via a hub to a cloud-based database. This cloud-base database provides the producer with proof of the animals location and also other relevant data which can be uploaded either automatically or manually to the database about a herd or an individual animal. A consumer facing landing page enables consumers to access the relevant data for the produce they are purchasing.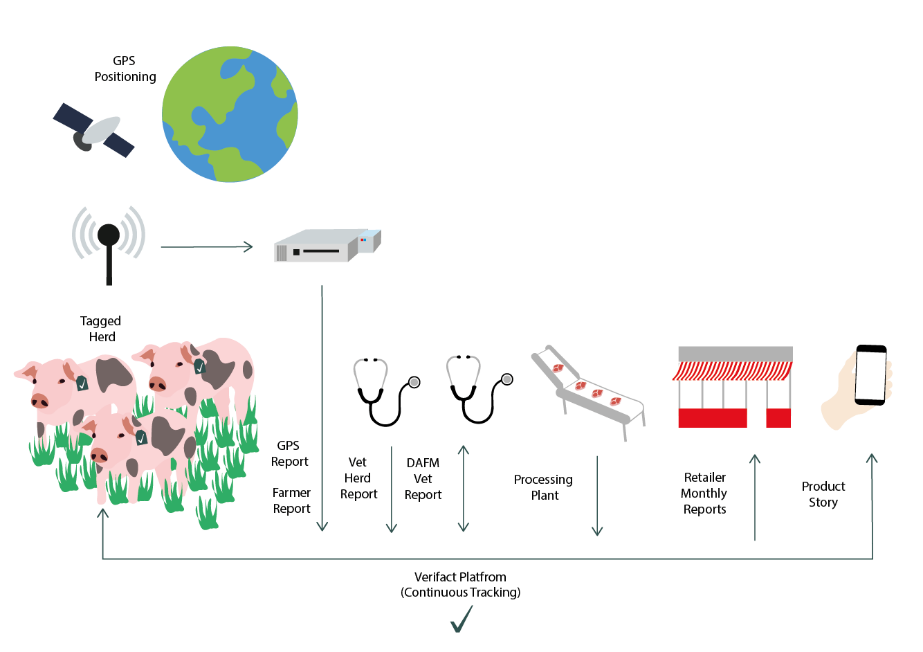 Space Added Value
One of the aims of the project was to identify/develop the most efficient and effective tagging sensors for the individual animal. The sensor technology used is be a Global Navigation Satellite System (GNSS) tracking device (using the Galileo system) which allows the animals location to be tracked and verified. Prior to this project there was no independent verification of an animal's location or provenance and any information available was at a herd level and not on an individual animal basis.
Current Status
The VerifEye project commenced in January 2022 and the initial focus was on gathering and clarifying user requirements for the system. The system was developed and a pilot version of the system was deployed on a pilot site in September 2022. The pilot phase of the project ran until April 2023 and Verifeye is now commercially available.
Prime Contractor(s)
Status Date
Updated: 30 May 2023
-
Created: 24 February 2022