Objectives of the service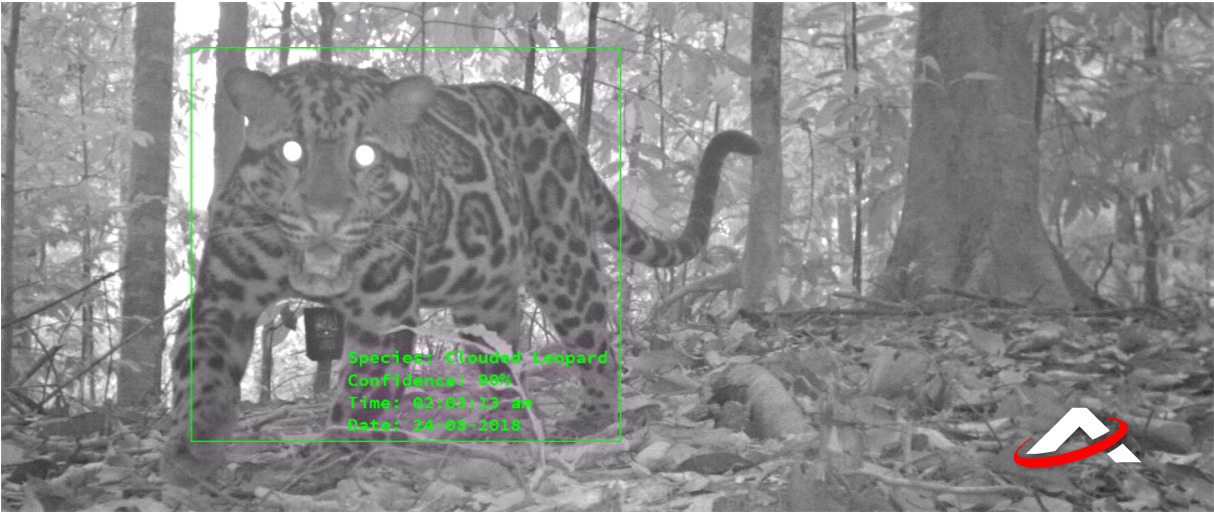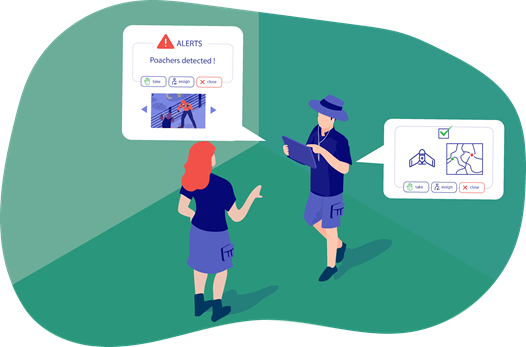 The Wildlife Advanced Monitoring Camera (WAMCam™) project delivered an integrated satellite-enabled AI camera product (Argonaut™), satellite communications gateways for deployed IoT sensors and a central command and control platform (Cerebella™) that coordinates security response teams, tracked animals, AI cameras and unmanned vehicles.
Archangel Imaging specialises in edge AI, pushing the intelligence out to the sensors rather than pulling the data back to a central server room. This is particularly suited to sensitive, urgent, or remote tasks. The main focus for WAMCam™ was on wildlife asset protection in remote areas, a use case needing high confidence, low latency, and secure alerts to be immediately actioned.
Wildlife park rangers and associated support staff need to monitor large areas to protect and conserve their most valuable asset: wildlife. Trail cameras are used, but the data retrieved is already obsolete and of limited use in prevention. There is a strong need for a co-ordination platform and better early warning of potential poaching activity.
The devices use multiple communications options (Iridium terminals, cellular and IoT relay links) to allow reliable but low data rate communication. The web and Android mission management platform (Cerebella™) allows the end user to interact with the cameras, set priorities for different alerts, or even change the mission.
Users and their needs
Wildlife conservation and security users are the primary target segment for WAMCam™.
Anti-poaching. This is the primary focus group. To prevent poaching, first responders (rangers) need intelligence on where animals physically are, as well as where poachers are operating and where the poachers may move to while the rangers are attempting to intercept. The Cerebella™ mission management platform allows a real-time response to react to updates and new detections from deployed Argonaut™ cameras, IoT sensors or drones.
Wildlife researchers and scientists: typically working on behalf of research institutes such as university departments, or for non-governmental organisations (NGO). Two key tools are utilised for wildlife researchers for monitoring animal populations and habitats, namely the still image camera trap and animal tags which are now commonly incorporate Global Navigation Satellite System (GNSS) technology. Wildlife traps are few, remote, both costly and time-consuming to manually do checking. Recorded species data is lower than desirable and delays in getting to the right traps can affect animal welfare.
Professional and amateur wildlife filmmakers (from freelance camera operators, to film production companies) represent another market segment for wildlife monitoring: they have demand for remote cameras for wildlife documentary films or TV segments. In addition, rail, police, security, counter-narcotics, and other first responders have a need for infrastructure-independent satellite camera monitoring for remote areas. Whilst these users were not the focus for the WAMCam™ project, they have expressed interest in the Argonaut™ and Cerebella™ products.
Service/ system concept
The end-to-end system for the WAMCam™ project includes the following key components:
Cerebella User interface

Provides administration and dashboard features for the end user
Web-browser app and Android app

Web services

Provides access to the data and system services

IoT/data services middleware

Middleware to connect the remote devices to the web services
This will interface with the SATCOM backend provided by Iridium

Argonaut Gateway devices

Provides remote communication module with SATCOM (Iridium), relayed over IoT radio from the Argonaut™ camera device when there is limited satellite field of view at the trap site

Argonaut AI Cameras

Provides trap monitoring, image capture, animal detection with ML and message notifications. Depending on the configuration, these units can transmit directly over SATCOM, can communicate to Gateway devices over IoT radio or can act as a Gateway device themselves to aggregate data.
Space Added Value
The WAMCam™ system uses Iridium SATCOM terminals in clearings and local IoT relays as this allows data to be transmitted without concern for obscured SATCOM coverage in dense foliage.
Iridium SBD messaging is used to notify the user of alerts of potential threat with suspicious poaching activities and/or the animal trap status and contents. SBD messages are received at the ground station and forwarded to the web mission management platform Cerebella™ middleware, where they are processed and passed to the end-user as notifications.
Iridium SBD can also be used to send configuration commands and requests to Argonaut™ devices. For example, this would allow the user to reconfigure the frequency of status reports.
Future enhancements would allow the transmission of image data, using alternative satellite communication channels where terrain and power constraints allow. This would allow the visual confirmation of potential poachers, or any animal contained in a trap and its general wellbeing could be assessed.
Current Status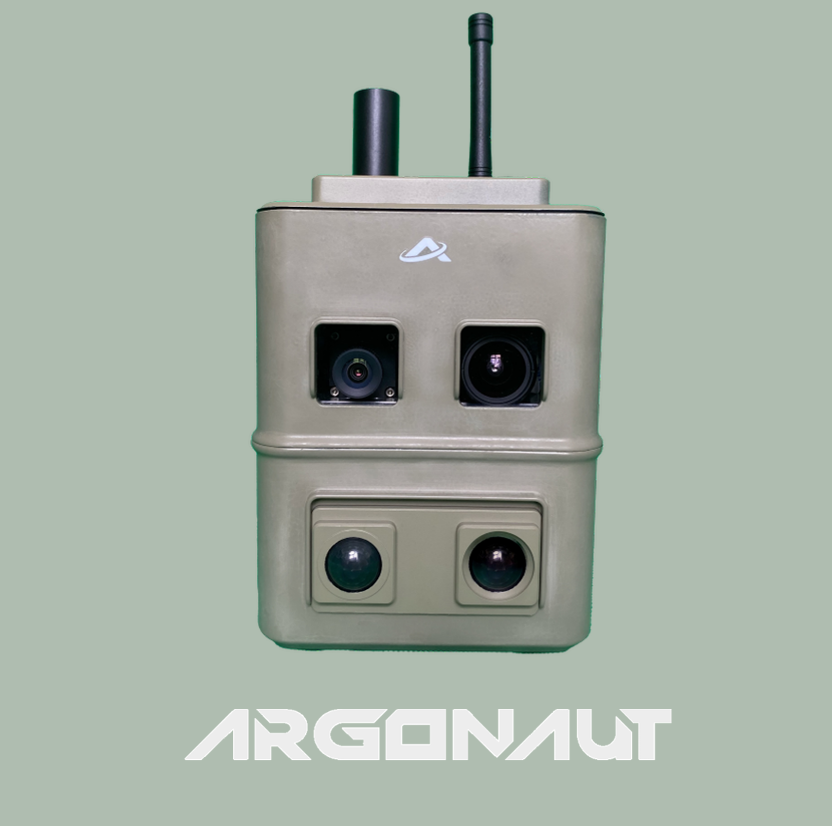 The system developed through the WAMCam project has been piloted with anti-poaching authorities in protected areas in Africa. Due to the sensitive nature of the demonstration, the details of timing and location cannot be published. Various opportunities have also been explored in Asia, Australia and South America, and UK.
All components of the system have been developed:
Smart camera: Argonaut™

Through the WAMCam™ project the Argonaut™ camera has been developed and improved

Communications

Various low power long-range technologies have been implemented
3G/4G backhaul implemented
Iridium and Wi-Fi

Algorithms

Upgraded algorithms developed

Mission management platform, Cerebella™

Capable of tasking cameras with detection, receiving alerts and notifying users
Prime Contractor(s)
Status Date
Updated: 29 November 2021
-
Created: 31 August 2021