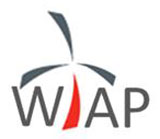 Objectives of the service

This study is part of ESA's ARTES 20 Integrated Applications Program (IAP). The aim of this study is to identify and demonstrate the potential for delivering a sustainable service and/or add value to the existing services for Wind Power Industry, using capabilities available from space such as Earth Observation, Satellite Navigation and Satellite Communications.
The intention of this study is to assess key challenges within the Wind Power Industry end-to-end service chain, from planning to operations and maintenance, before focussing on a solution. This is done with significant involvement of users/stakeholders from different sectors of the wind industry and by considering economic and non-economic aspects affecting the viability of the potential service. Based on the outcome of the end user engagement and viability analysis, an adequate integrated solution will be defined and a proof of concept conducted. It is also the aim of this study to define the future roadmap and recommendations in order to successfully progress the work done here to a demonstration project phase. This engagement of users/stakeholders throughout this study and on the planned future demonstration project is vital for success.
Users and their needs
The activities undertaken in this study are expected to have an impact on:
Owner/Operator – Owns and/or operates wind farms.
Utility – Responsible for generation and/or distribution of power.
Grid Operator – Provides the grid connections for wind farms and operates the grid where wind farms supply power.
Finance/ Investment – Finances wind farms, typically by supplying loans to owners at the development stage.
Consultant – Advises, or delivers services to, stakeholders in all stages of wind farm development and operation.
Weather Company – Supplies weather forecasts to wind farm owners/ operators and consultants, used to estimate the power production of a farm.
Research Academia – Conduct studies and research that help determine long-term strategy for wind power service chain
Service/ system concept
Out of the survey performed, the workshop and further internal discussions, the three most promising applications are the utilisation of high resolution surface data; improving Wind resource maps; and improving ship traffic density maps.
Space Added Value
Existing services provided to the wind industry (weather forecast, forecast models, surface data providers etc.) produce data from systems closely integrating terrestrial and space techniques. The aim of this study is to bring improvement to these systems as a whole by providing better or introducing new space assets. Adding value to an existing infrastructure is challenging not only from the market competitors' perspective but also from the cost vs benefit context and therefore, a detailed assessment of the economic and non-economic benefits of the new solution is a necessity for uptake of the proposed solution.
Current Status
The Proof of Concept (PoC) task has taken place and processing runs were executed using new or improved space data into the existing wind industry infrastructure. Results have been assessed by the End User and the experts within the consortium and a viability analysis has also been performed.
Based on the results obtained, the key findings and outcomes have been documented including recommendations for future evolutions.
An awareness event has been held at the annual European Wind Energy Association (EWEA) conference in Barcelona on 10-13 March 2014. The presentation was made at the DNV GL stand within the exhibition area, with an audience of approximately 15 people.
Prime Contractor(s)
Subcontractor(s)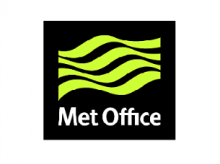 Status Date
Updated: 26 May 2014
-
Created: 15 February 2014