Objectives of the service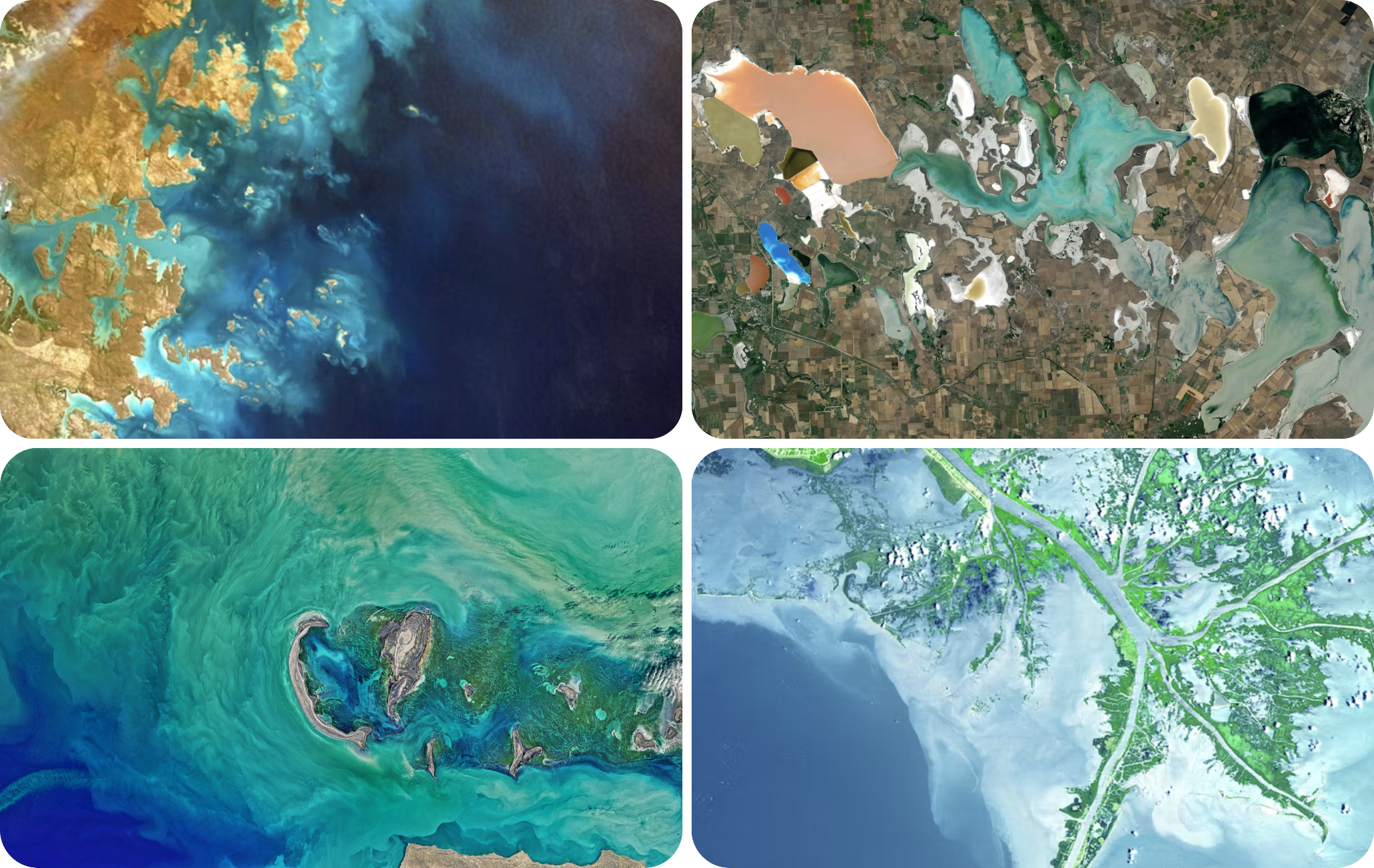 WaterSentinel aims at providing satellite-powered water quality monitoring tools (indicators and maps) relevant for Environmental, Social and Governance (ESG) assessments as well as broader environmental monitoring applications. Its falls within a broader goal of promoting the use of space data for sustainable finance decisions.
Water is essential for life. It is accordingly an important component of global sustainability analysis, impact measurement, and ESG scoring. These consider different aspects of the water cycle, including water use and water pollution by a variety of actors, as well as risks from water scarcity or floodings. WaterSentinel adds a new perspective to the assessment of surface water quality for rivers, lakes, and coastal waters.
In the specific case of ESG assessments for investors and issuers of financial assets, the lack of reliable data is often mentioned as a key hurdle to the growth of sustainable investments, while regulation imposes increasingly strict rules on risk management and reporting. The development of evidence-based, third-party, satellite-powered indicators of environmental impact can boost confidence and facilitate the allocation of capital in line with climate goals.
Users and their needs
WaterSentinel has a variety of target user segments in the environmental monitoring market - including both public authorities and private companies -, as well as in the sustainable finance community. That said, the focus of this project is primarily to investigate and address the needs of the financial sector. Specifically, it is focused on the ESG (Environmental, Social, and Governance) assessments that are often used by investors and risk managers to evaluate the non-financial impact of their decisions.
ESG assessments consider how a company manages: its impact on nature (environmental); its relationship with employees, customers, suppliers (social); its leadership, executive pay, audit (governance). Water pollution falls within the environmental category.
The lack of robust data is perceived as a strong 'pain' in green finance, and a widespread need to enhance the credibility of sustainability commitments is reported. This follows on from pressure from regulation, markets, and the public. Accordingly, users express the need for ready-to-use, independent, actionable insights, delivered via user friendly interfaces.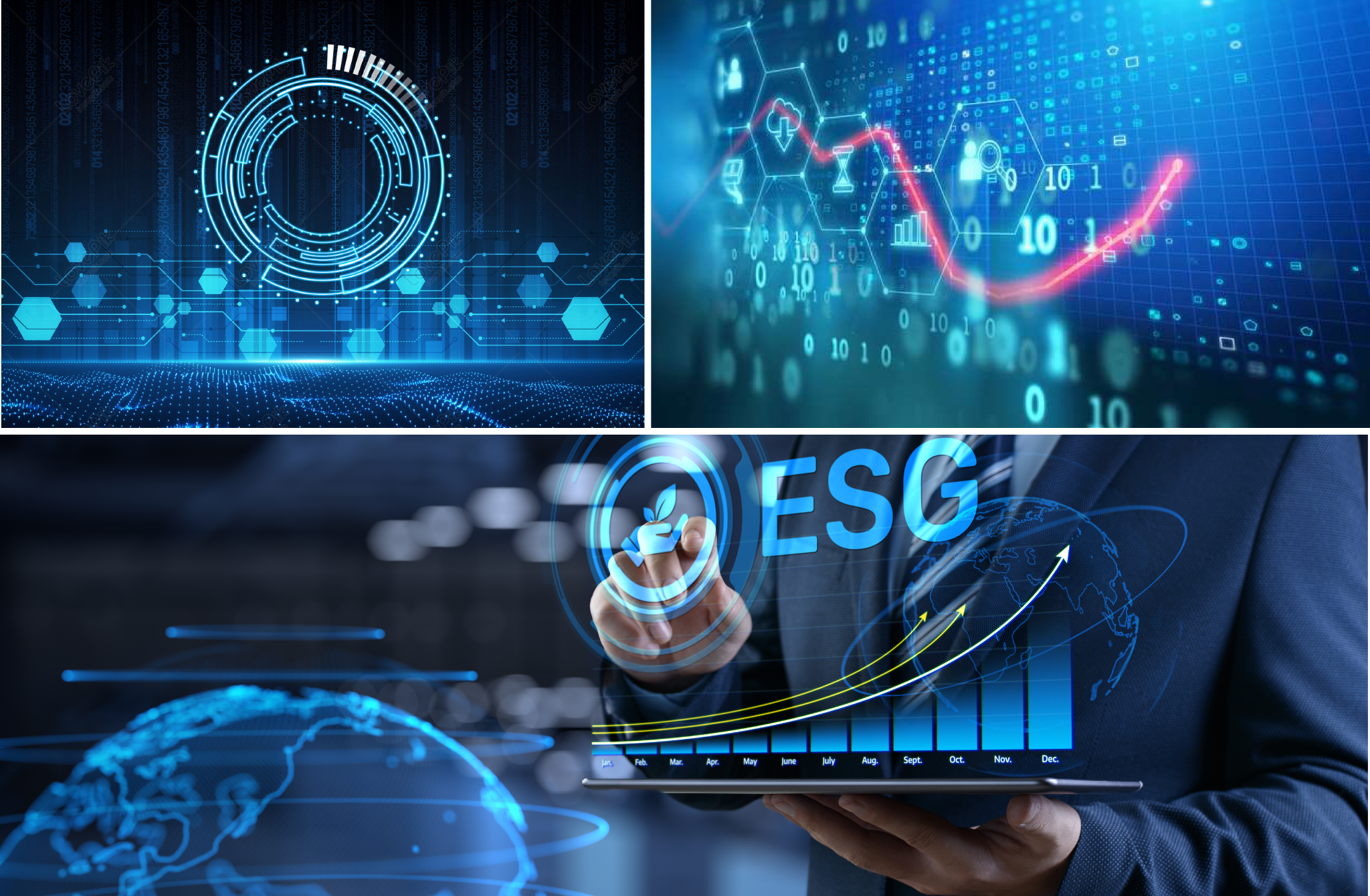 Service/ system concept
The WaterSentinel water quality monitoring platform is designed as a cloud-based web application providing frequently updated information on surface water quality for rivers, lakes, and coastal waters. It displays both an aggregate Water Quality Index and detail on the available biological and general physicochemical parameters. It is based on satellite-sourced information calibrated with in situ measurements and enriched with additional data and analysis when needed, thanks to AI and advanced analytics.
The main features of the web platform and service, including frequency of updates, level of detail, geographical coverage, UX design of the platform, data access, and the additional data provided for comparison and analysis purposes are planned to appeal to financial sector users as well as corporate and public sector clients. For example, the interactive platform pinpoints polluting industrial plants along rivers, lakes, and coastal areas, as well as identifying cities and other administrative units. It also provides information on self-reported emissions of industrial facilities.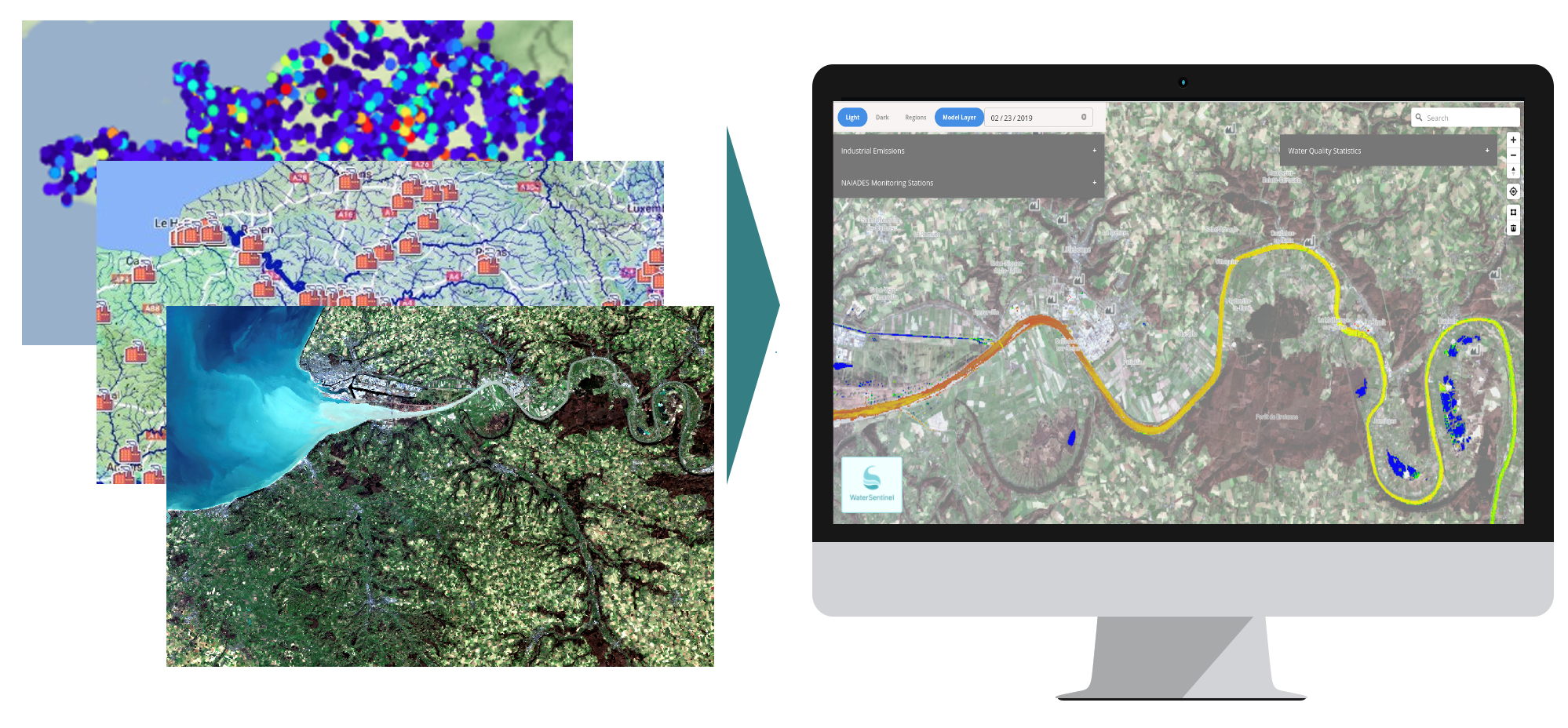 Space Added Value
This Kickstart activity investigates the feasibility of this type of solution by using earth observation data from the Copernicus Sentinel-2 mission. This mission is composed of two polar-orbiting satellites. The two satellites carry optical instrument payload that samples 13 spectral bands: four bands at 10 m, six bands at 20m and three bands at 60m spatial resolution. Estimation of the water quality is done by analysing the reflectance of the water in Sentinel-2 images.
Thanks to the satellites' wide swath width (290 km) and high revisit time (10 days at the equator with one satellite, and 5 days with 2 satellites, which results in 2-3 days at mid-latitudes), the use of Sentinel-2 derived-data reliably ensures broad geographical coverage with a good level of detail and temporal frequency.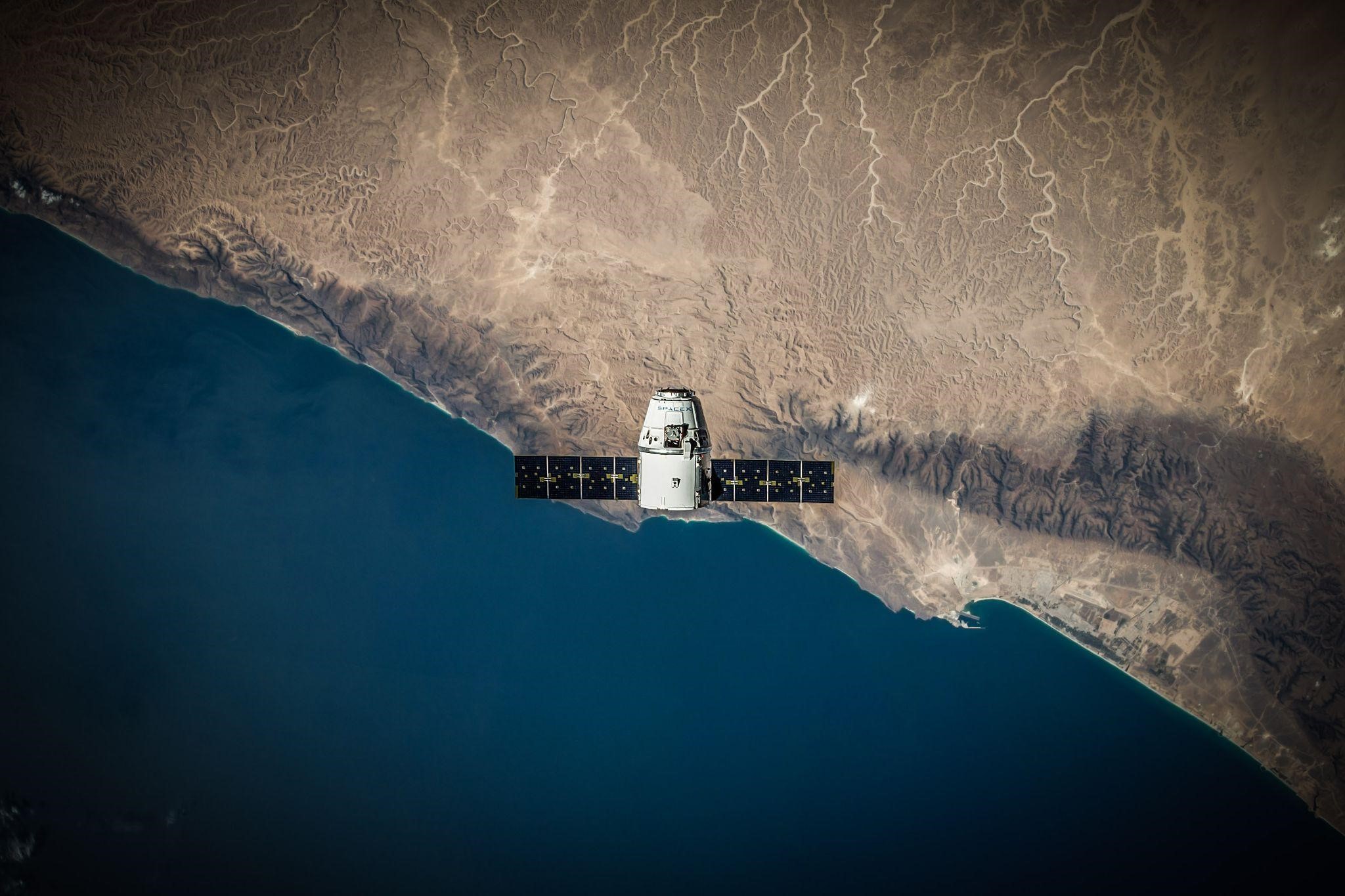 Additional data from satellites carrying multispectral optical instruments at very-high resolution and daily revisiting periods will be added in the next steps of the project. With the correct pre-processing, algorithms, AI modelling and data integration, satellite data can provide water pollution monitoring beyond the capabilities of localised in situ sensors, ensuring new monitoring capabilities where in situ data is unavailable and encouraging the use of third-party independent data for ESG assessments.
Current Status
A feasibility study has been completed for this project, in the context of a 'space for sustainable financial services' kickstart activity. The feasibility study included extensive analytical and research studies to identify new relationships between satellite-derived information and in situ measurements. The results were tested with case studies applied to a subset of freshwater bodies and industrial locations in France.
The investigation, definition, and classification of user requirements underpinned the design and implementation of the technical work. Meanwhile, a cost-benefit analysis confirmed the financial and market conditions underpinning the economic viability of the service.
Next steps will involve the application to broader areas, the investigation of the use of additional data sources and AI models, and further integration with complementary data sources and other types of data to make the results increasingly relevant for ESG applications.
Prime Contractor(s)
Status Date
Updated: 22 December 2022
-
Created: 22 December 2022