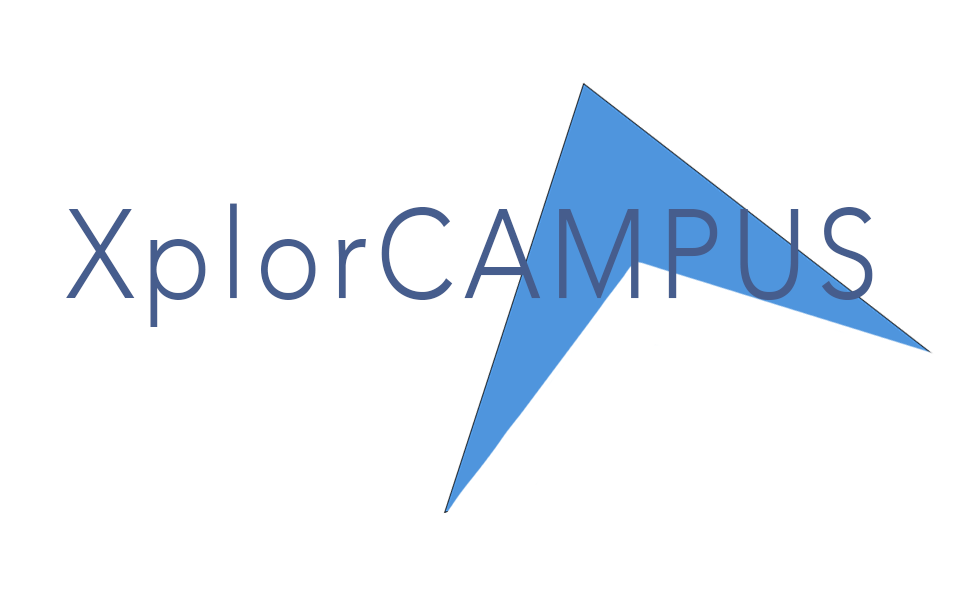 Objectives of the service
The objective of this project is to demonstrate how Data Duopoly's technology can be used at both indoor and outdoor venues to allow venues to reopen safely following the Covid-19 pandemic. This will allow visitors to be tracked across the site, to find the quickest routes and alleviate pressures on the venue. The key problems for the users are a lack of effective social distancing tools, a desire to reopen and keep visitors safe whilst promoting sustainable tourism and events, and a lack of understanding the visitor journey on site. They will provide valuable location data insights via an analytics dashboard for the users to monitor visitor flow on site in both indoor and outdoor venues. This will help aid social distancing and allow venues to reopen safely whilst gaining a greater understanding of their visitor's movements and increasing their revenues and repeat custom. Data Duopoly provides this solution via a white label app for visitors to the venue to download, giving them a personalised and unique experience whilst allowing the venues/users to gather their location data.
Users and their needs
Customers:
The customers are the venues paying for the product. Data Duopoly's technology currently works for outdoor venues, however it is scalable and can be used at museums (e.g. National History Museum), theme parks (e.g. Thorpe Park), outdoor events, retails centres and airports. Venues will have access to the dashboard to monitor visitor flow, providing benefit via improving staff allocation, increased security data, and better long term financial planning.
Data Duopoly have already completed a pilot with the Eden Project, showcasing demand for the product. They are due to launch a pilot with the National Trust Cornish Tin Coast Partnership in June 2021 and are now looking to increase their traction to help aid the post-pandemic recovery.
Falmouth University are acting as a non-financial partner, providing the venue for demonstration purposes.
End-Users:
The end-users are the visitors at customers' venues (who download the app for free). Visitors receive a gamified experience to navigate the venues safely and they are sent suggestions of less busy areas to visit. Venues can convey key information to visitors such as new locations of outdoor pop-up gift ships and which restrooms are open. This creates a more enjoyable experience, due to less crowds and queuing and saving money.
Service/ system concept
Data Duopoly are using GPS in an innovative way, as recognised by the UK Space Conference 2019, where they won the Pitch to the Primes competition. They fill the gap in the market for a solution that provides value to both the visitor and venue, while solving the issue of queueing and overcrowding negatively impacting the visitor experience.
They will use their existing library of modular code, and create new geofences with the use of downstream satellite data to create apps and web analytics dashboards for 2-3 new venues, including Falmouth University campuses, the Eden Project and the National Trust Cornish Tin Coast.
The user is provided with location data insights via the web analytics dashboard, e.g. dwell times, which can be used to help with long term planned at the venue. These are obtained via GPS technology, tracking longitudinal and latitudinal points at 5 minute intervals across the site. When GPS signal is lost, the technology will use WiFi triangulation to capture the locations of the visitors. This data can then be exported via a .CSV file and inputted into any data analysis software.
Space Added Value
Data Duopoly's product uses downstream satellite data to obtain location data insights about visitors at venues. This includes their routes throughout the day, their dwell time across the site as well as at individual exhibits across the site. By using downstream satellite data, we are able to gain a 3m accuracy for location tracking and when the GPS signal drops off when entering a building or in a remote location, our technology will utilise a combination of WiFi triangulation and Beacon technology to continue tracking the visitors on site.
Existing competitors use CCTV cameras and Bluetooth counters around sites to monitor where visitors are, but do not have the ability to shift visitors in real time to alleviate potential bottlenecks and queues as they occur. This is particularly important to help with the post-pandemic recovery. We want to utilise our technology to help venues reopen as quickly and safely as possible, whilst giving visitors the confidence to return and have a unique and personal experience.
Current Status
XplorTINCOAST
Data Duopoly have now launched XplorTINCOAST, which showcases how their product can work in a remote location, whilst allowing venues to bring visitors back safely post-pandemic. They have undergone testing to ensure that the downstream satellite technology can give accurate data. The technology allows them to monitor these visitors and the local area to promote sustainable tourism. The next stage will be to advertise the app at key locations on site to ensure sufficient downloads and they will be testing daily to ensure any bugs are fixed promptly.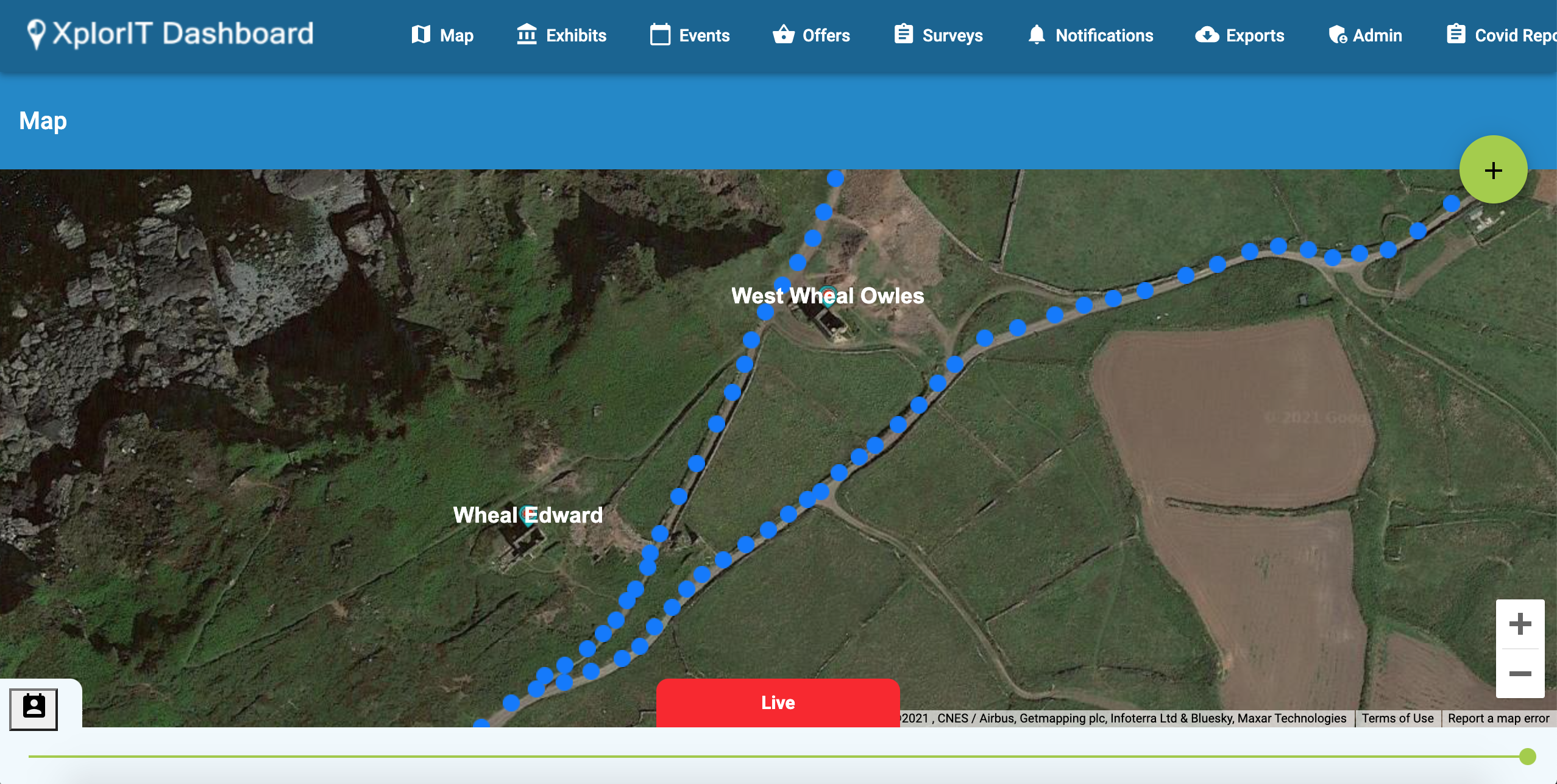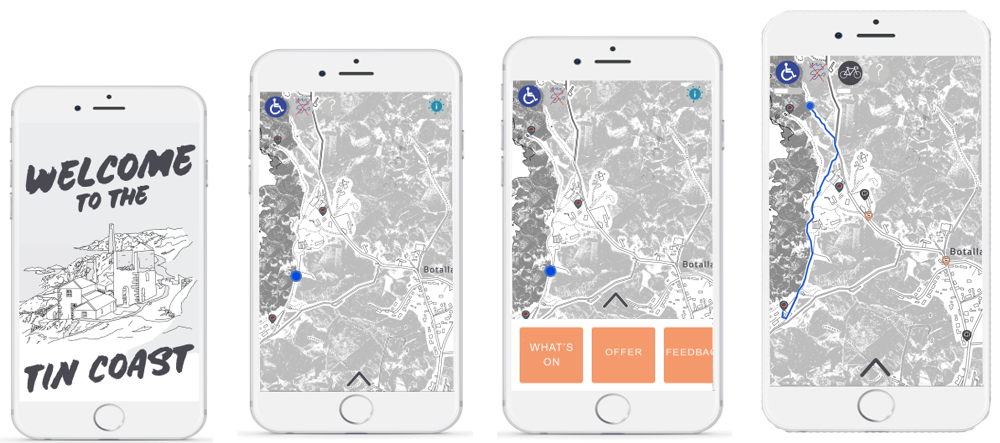 XplorCAMPUS
Data Duopoly have been developing their indoor positioning at Falmouth University, focussing on the Fox Building, to test the levels of accuracy with downstream satellite technology and WiFi triangulation. They have been building map tiles to allow the analytics dashboard to track students and staff with room accuracy. The next stage of development will be to design the UI for the visitor app to ensure engagement, which is essential for gathering location data insights. For this, Data Duopoly will be working with a Junior Designer who they will hire full time in the future.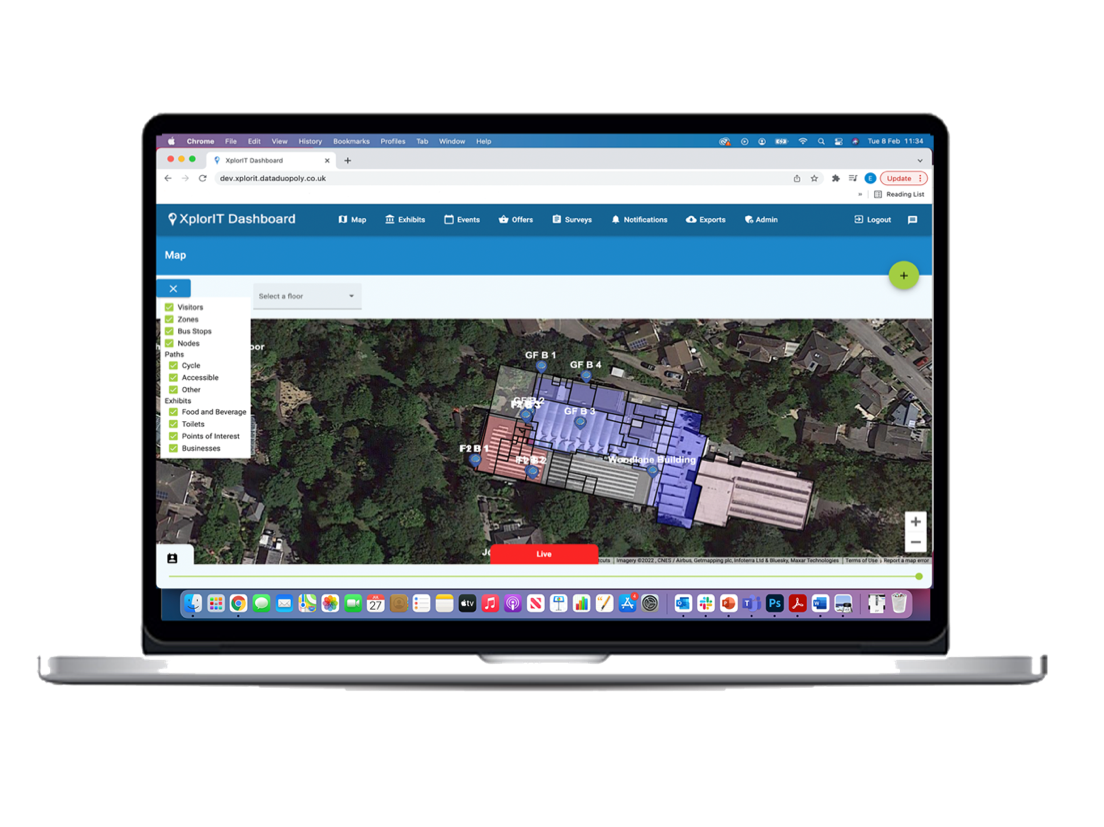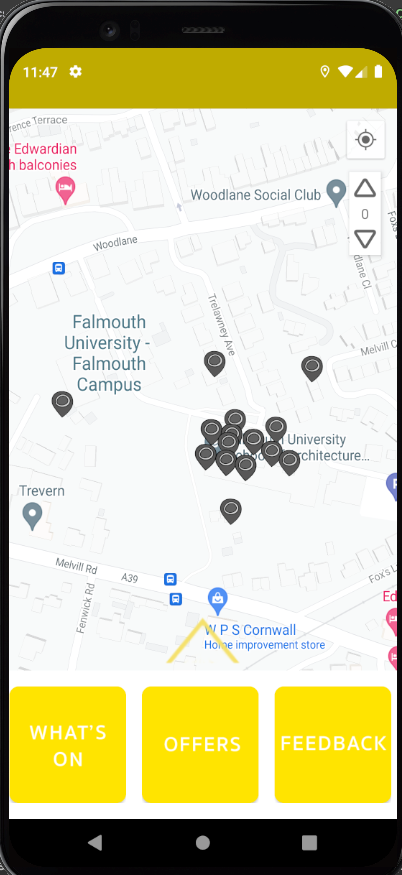 Status Date
Updated: 21 February 2022
-
Created: 30 July 2021