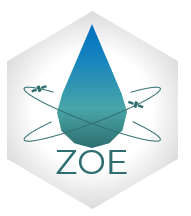 Objectives of the service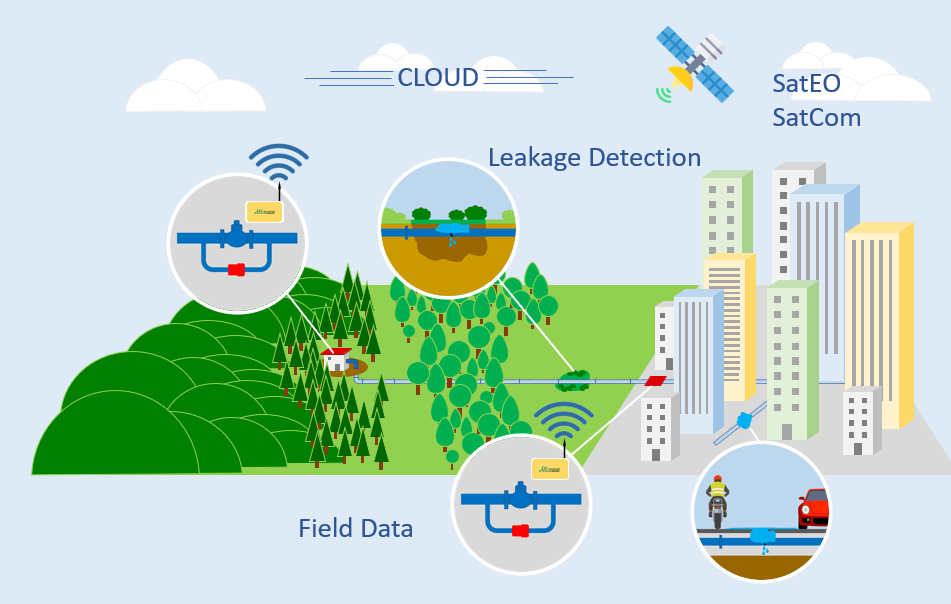 ZOE project focuses on the development of a self-powered water grid management system that enables continuous remote monitoring and leakage detection of water pipelines through decisions based on both terrestrial and satellite data.
Water leakage in pipelines represents a major problem for water utility companies and is the main cause of Non-Revenue Water (NRW), i.e. the difference between the total amount of water supplied and the amount of water billed to end-users.
The combination of terrestrial and satellite data, processed by machine learning, allows to accurately identify water leakages and make targeted interventions.
The main customers for ZOE technology are water utility companies, or whoever in charge of managing water infrastructures.
The demand for innovative solutions to detect water leakage is constantly increasing worldwide. There is an urgency of managing water resources in a sustainable way, from energetic, environmental, social and economic standpoints.
Our solution combines terrestrial and satellite data, processed through machine learning algorithms, to offer our clients a predictive maintenance and water network leak detection system.
Users and their needs
Water companies need to promptly identify leakage in both urban and countryside areas.
Their network spans cities, smaller towns and villages, as well as mountain areas.
The identified needs can be summarised as follows:
Smart monitoring technology, as the capability to proactively react to demand translates into an extension of pipeline lifetime and minimisation of disruption to citizens.

Ability to discover leaks in their early phase to limit the amount of NRW.

Reduction of high costs of reactive repairs and interventions to repair leaks. This further impacts on water and energy saving, and CO2 emission reduction.
Service/ system concept
We offer a predictive maintenance and water network leak detection system composed of:
Hardware System: a microturbine for energy harvesting that supplies off-grid energy to the entire system and a control unit that manages the microturbine and gathers field data collected by IoT sensors.

Software-as-a-Service (SaaS): a cloud-based data aggregation system that collects and stores terrestrial and satellite data and process them to identify potential leaks.
Space Added Value
We use a multi-source approach, that combines EO data, namely radar (SAR), optical (multi-band) and other sources (e.g. weather data), alongside terrestrial data measured from IoT sensors, that are merged with satellite data with appropriate data fusion algorithms.
A hybrid (machine learning and process-based) approach is used: the machine learning algorithm is given as inputs not only all available "raw" features, but also several features derived from process-based methods. This allows the method to be more robust and with a higher accuracy.
In case some pipelines are located in remote areas without Internet connectivity, SatCom will be beneficial to transmit field data.
Current Status
Based on the feedback collected by end-users we are developing an algorithm based on a multi-source approach composed of:
A data aggregation system that collects and stores both field and satellite data.

A modelling framework for data analysis and processing using machine learning models.

A cloud-native system for real-time data processing and prediction of water leaks.
Prime Contractor(s)
Status Date
Updated: 24 October 2022
-
Created: 23 October 2022