Annekatrien Debien
SpaceTec Partners
Avenue Louise 89​
1050 Brussels
Belgium
Space technology has made tremendous advancements over the past two decades, leading to the creation of innovative products and services that are now integral to daily operations. Moving forward, our goal is to assist both the space and non-space communities in harnessing the power of space and capitalising on its commercial potential for the benefit of businesses, individuals, and the environment.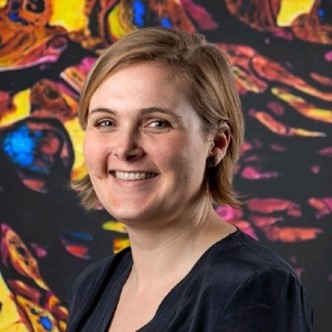 Introduction
Starting in January 2023, the Business Applications Ambassador Platform is run by Annekatrien Debien. 
Notable achievement
Her passion for "science for the people" led her to pursue a master's degree in bioscience engineering and Earth Observation which she received from KU Leuven. Seeking to further her expertise in business opportunities for the downstream sector, she obtained her Executive MBA from Vlerick Business School. A Belgian national, she has worked in her home country, Italy and Norway where she gained technical experience across all space fields. She started her career at Kongsberg Satellite Services (KSAT) where she managed the technical development of new and improved maritime monitoring services. Her desire for a more personable and hands on approach led her to pursue an opportunity at the European Space Agency (ESA) where she pivoted to the space downstream sector, providing expertise on the Copernicus Space Component & data access. Today, Annekatrien's main activities at SpaceTec Partners focus on user uptake and market development activities as well as corporate innovation in the space sector.
Network and link with ESA
Annekatrien has broad experience in the field of corporate innovation in the space sector and has led the development of pilot demonstrators for space data in several industry verticals such as 5G rollout in Europe, healthcare sector and the humanitarian aid field. Partnering with the Belgium's largest industry association, Agoria, she investigated the (New)Space potential for Belgian industry. Annekatrien demonstrated her vast experience in user uptake and market development activities by leading studies on the topic in the areas of Copernicus, Galileo, GOVSATCOM and Space Traffic Management. Lastly, she shares her blended technical and business expertise as a start-up mentor in several entrepreneurial competitions.
Through her work at SpaceTec Partners, KSAT and ESA, Annekatrien has an excellent track record when it comes to building networks and brokering partnerships between heterogenous players of different industries. She supports innovation projects from the early phase of technology integration to the end phase of pre-commercialisation of technological products and services. As a member of the largest Belgian industry association Agoria, SpaceTec and Annekatrien maintain a close relationship with the Belgian technology industry. Furthermore, the ambassador also has a longstanding cooperation with European organisations (i.e. NEREUS, EARSC and Eurisy). Having worked with stakeholders all along the supply and demand chain of space and non-space industries, Annekatrien is uniquely placed to foster and facilitate connections to promote the ESA Business Applications agenda.
Vision
The Business Applications & Space Solutions programme has and will continue to leverage and accelerate the use of space in Belgium and Europe for the benefit of all. This vision is shared by the Belgian leadership at the national and regional level that has identified space as a priority sector to exploit.
In response to this push, Belgium has successfully implemented private and government initiatives through which established companies and startups working in high tech can boost their business activity. Thanks to its funding mechanisms and provision of access to technology and a network for Belgian space and non-space companies, the BASS programme will undoubtedly continue to cultivate a dynamic and flourishing ecosystem of established and upcoming Belgian companies.
Moreover, BASS is uniquely placed to reach untapped market segments for which space assets have the potential to elevate, increase performance or even revolutionise their products, processes and services. Indeed, Belgium hosts a broad selection of high-potential sectors, with multiple global players and promising SMEs settling in Flanders, Wallonia or Brussels. Flanders hosts some of Europe's largest ports (Antwerp and Zeebrugge) which opens the door to collaboration with other industries intrinsically linked to the maritime sector. Flanders is also a leader in housing production sites and R&D centres of leading chemical players. Also in the life sciences sector Belgium is a leading innovator worldwide with many high-potential companies developing in the past years. This is reflected in the fact that Belgium ranks as the number one in biotech market capitalisation in Europe. Wallonia's flagship sector is the food industry, being the largest employer in the region.