Bärbel Deisting
Sonderflughafen Oberpfaffenhofen
bavAIRia e.V.
Friedrichshafener Straße 1
82205 Gilching
Germany
Space for Earth! We support companies from both the non-space and space sector to realise their business ideas, integrating space technologies and/or space data to create services and applications for the benefit of today's society. We are happy to support you on your journey with ESA Business Applications and foster sustainable, innovative and commercial ideas for various sectors on Earth.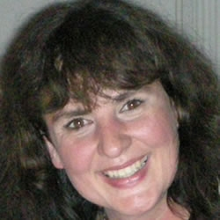 Introduction
Bärbel Deisting has been the German ESA Business Applications Ambassador for more than ten years. She is supported by Jessica Lippert. Together they make up an enthusiastic and experienced team that supports your innovative ideas. 
Bärbel is Director of Space and Space Applications at bavAIRia e.V, the Bavarian Cluster Aerospace. Previously, she was a member of the Scientific Committee of the Navis Centre in Hanoi and Vice-president of NEREUS (Network of European Regions Using Space Technologies). She received a degree in Mathematics from the LMU and worked until 2012 for ISTA, Universität der Bundeswehr München, ITIS e.V. and ITIS GmbH. She also has an apprenticeship as a mediator. 
Jessica Lippert obtained a Master of Science in Nanotechnology at the Friedrich-Alexander University Erlangen-Nuremberg in 2022 and began work in the Department for Space and Space Applications at bavAIRia e.V. She is a space enthusiast and happy to explore new and innovative ideas. 
The Ambassador team has been supporting companies applying to ESA's Business Applications Programme for many years and offers coaching and consultancy to applicants from various sectors.
What is the most notable achievement that you had so far?
We organise a range of workshops and awareness events on current and future topics together with partner networks to highlight the benefits of space, instigate new project ideas, and link space and non-space actors. In addition, we present at conferences and events, as well as organising several in-person events and webinars to support companies interested in working with ESA. Hence, we created a 'How to' series as well as 'APQ in a Day Workshops' for the benefit of our applicants.
The APQ workshop is primarily targeted at SMEs and start-ups intending to work with ESA and facing the first compulsory step in the application process for the 'Direct Negotiation': the preparation of an APQ (Activity Pitch Questionnaire). During the event, we support participants in the development of their APQ, giving critical feedback, offering the opportunity to discuss their ideas and providing suggestions and assistance to optimise the APQ. At the end of the day, the participants have a near completed APQ that requires only fine-tuning before it is submitted to ESA.
We have constantly received positive feedback after such events, and the workshop will now take place yearly.
The network and link with ESA
The German ESA Business Applications Ambassador team is based at bavAIRia e.V., the Bavarian Cluster Aerospace with more than 300 members in the fields of space, space applications and aviation. It is also in close contact with aerospace clusters and networks across Germany and the Bavarian Clusters, covering multiple areas. In addition, the team has established good connections with the INNOspace networks of DLR: Space2Motion, Space2Agriculture and Space2Health. The team seeks partnerships with relevant clusters, networks and associations across various sectors, such as the 5G Automotive Association (5GAA), the German Sustainable Building Council (DGNB) and health clusters and networks such as Medial Valley, Medizin NRW, Gesundheitswirtschaft Hamburg and various Smart Cities.
Bilateral discussions with cooperating partners are the first step towards understanding the challenges of the relevant sector. These are followed by joint events to communicate their needs and requirements, raise awareness of the benefits of integrating space technologies and data, and promote ESA's Business Applications programme among German companies and different industry sectors.
Stakeholders in the non-space sectors are often surprised by the numerous opportunities arising from the integration of space data and technologies, and they realise and appreciate the immense potential that could be exploited through close cooperation between the different sectors.
Vision where BASS is important
Space has no limits: space data and technology have already changed our lives tremendously, without many being aware of it. Satellite communication systems, weather forecasting and GPS navigation are just a few examples.
Space solutions can bring huge benefits and improvements to almost every sector and business area in Germany, and are significant for the future of our planet and humanity.
Innovative ideas for services and applications integrating space technologies and data are always welcomed in Germany. Submit your ideas for any sector to ESA for bilateral negotiation at any time.