The European Space Agency (ESA) and the Italian Coast Guard (ITCG) have today signed a Memorandum of Intent (MoI) with the objective to cooperate on the utilisation of space applications to support maritime systems and services. The agreement was signed today by Commander General Admiral Chief Inspector Nicola Carlone of the ITCG and Elodie Viau, ESA Director of Telecommunications and Integrated Applications (TIA).
The ITCG is mandated by the Italian Government to develop and implement national and international regulations and standards for ensuring the appropriate level of safety in vessel operations for protection of human life at sea and marine environment. This includes maritime safety, maritime vessel traffic management, ship, and port security; maritime monitoring and surveillance; maritime search and rescue and maritime assistance service.
The MoI with ITCG has been signed after several months of continuous conversations with representatives and it is an important milestone for the collaboration between both entities. From the experimentation of advanced digital technology systems in maritime scenarios and in ports, to the advanced use of satellite image processing with artificial intelligence technologies for object recognition, to the use of satellite navigation and 5G communication networks, the agreement defines the areas of collaboration for the experimentation of space applications in the maritime sector.
Cooperation between the two entities will enable long-term sustainable socio-economic development, the improvement of the safety of navigation, the decarbonisation of the shipping sector, encouraging the creation of sustainable infrastructure and helping to mitigate polluting emissions.
"Using innovative technologies and applications is essential to rethink the maritime sector, reduce the environmental impact and ensure an adequate level of safety in ship operations for the protection of human life at sea and of Marine environment," said Admiral Carlone. "These are issues on which the Port Authority Corps has already been involved for years and which will be at the center of the digital transition already underway."
"Space applications offer a unique opportunity to support maritime systems and services while enabling long-term sustainable socio-economic development," said Dr Viau. "For this reason, our agreement with the General Command is important, which aims to use space applications to promote sustainable innovative connectivity in the maritime sector, safety and monitoring of maritime transport and ports."
To achieve these results, the General Command and the European Space Agency will undertake to share knowledge, ideas and experiences, jointly planning and managing activities in these sectors. These activities could be seeds for the ESA accelerators, particularly the Rapid and Resilient Crisis Response (R3) for the activities related to maritime safety and security, and Space for a Green Future (S4GF) for the activities related to maritime sustainability and decarbonisation of maritime transport.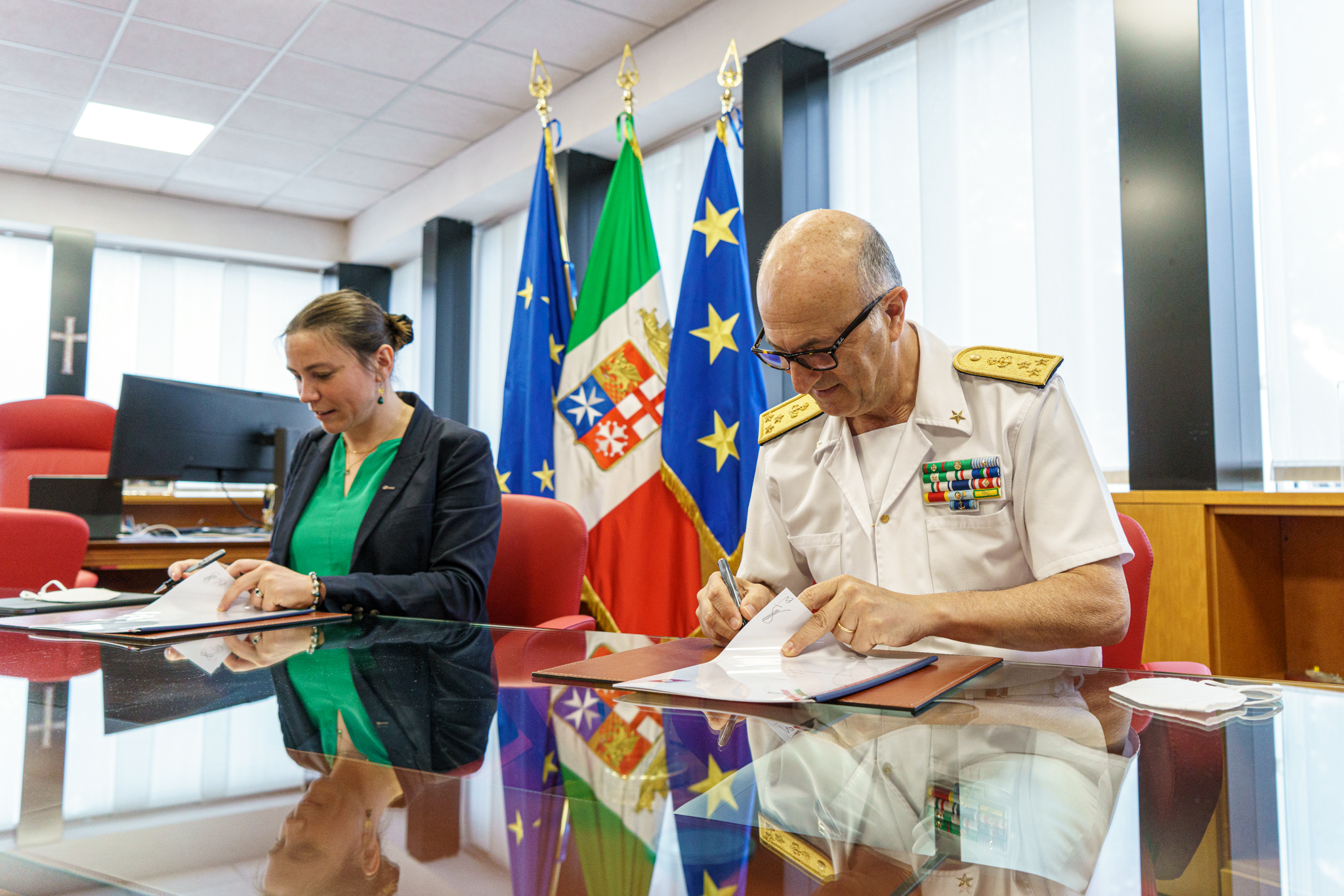 Last updated at 23 June 2022 - 17:20