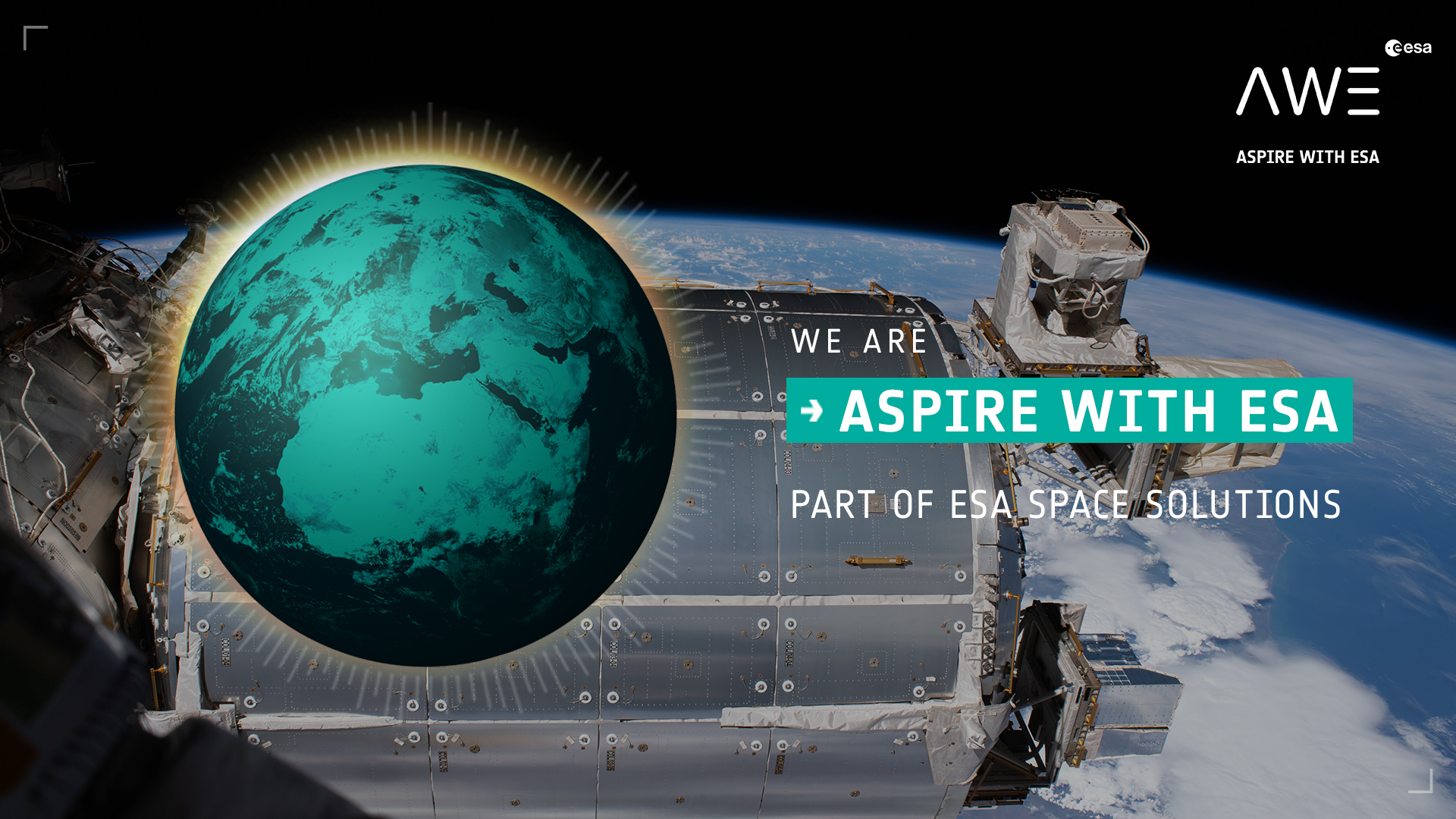 ASPIRE with ESA has revealed the latest five companies who will receive funding for new and innovative projects. All five are committed to the United Nations' Sustainable Development Goals framework, and all are supported by ESA's Initial Support for Innovation, a new ESA contractual scheme providing funds for projects run independently by companies or institutes themselves in a much faster way than traditional procurement.
The third cohort of companies to receive backing from ASPIRE with ESA has been announced. Selected from a highly competitive shortlist of 11, all five – Geomatys, LiveGreen, Monava, AgreedEarth and CarbonFarm – will now receive funding through ESA's Initial Support for Innovation (EISI).
EISI is described as a "more agile and responsive way for companies and institutes to access ESA programmes". Effectively companies are awarded a grant allowing them the freedom to spend the funding as they see fit. Companies do not have to undergo a formal reporting process although an ESA official will loosely oversee the project as it develops. This autonomy allows for a greater degree of innovation.
One current requirement that ASPIRE with ESA stipulates, however, is that all projects comply with the UN's Sustainable Development Goals (SDGs) Framework, an extensive list of objectives including sustainable cities and communities, reduced inequalities, climate action, quality education and gender equality.
"All five companies selected are committed to achieving these goals," says Gonzalo Martin de Mercado, Business Development Officer at ESA. "ASPIRE with ESA carefully curated the applications and are pleased to offer all the successful candidates direct access to our technology and business expertise. We are looking forward to working with all of them."
The first of the five, Geomatys, is a French geospatial intelligence and IT development company. Its analytics technology provides a forecasting and alert system for infectious diseases, especially those prompted by changes in the environment. It aims to bring together industry and governmental health authorities using its decision-making platform so they can work closer together to prepare for when outbreaks occur. The SDGs the project is linked to are good health and wellbeing, and climate action.
LiveGreen is based in Sardinia, Italy. It was founded in 2017 with the intention of becoming a market leader in microalgae production. It produces spirulina algae, the protein of which can be used to create a powdered substitute for meat, soybean, and pea flour. Its Breathing Buildings for Sustainability pitch to ESA aims to reduce the impact of buildings in urban areas. It uses carbon dioxide produced in the building to grow microalgae for various environmental applications. The SDGs addressed are affordable and clean energy, and sustainable cities and communities.
Swedish company Monava specialises in sound and vibration, specifically used in early warning systems. Its pitch suggested using this expertise for monitoring avalanches and landslides in mountainous regions. Sensors collect data and when key information is received local authorities can be notified of the impending threat, closing roads, railways and alerting people at risk. The SDGs covered are decent work and economic growth, and sustainable cities and communities.
AgreedEarth is a UK startup using satellite data to promote sustainable farming practices. The company intends to use its EISI funding to help farmers reduce their reliance on nitrogen fertilisers which release nitrous oxide, a greenhouse gas responsible for global warming. Satellite data identifies areas where levels are high and provides this information to agronomists. Like Monava, the SDGs addressed are decent work and economic growth, and sustainable cities and communities.
The last of the five, France-based CarbonFarm, is committed to decarbonisation. Agriculture represents 20% of greenhouse gas emissions with rice-growing alone accounting for 1.5% of emissions and 10% of all methane produced. Using satellite data, CarbonFarm hopes to cut emissions from rice by half, also reducing the need for manual inspections of crops. Its SDGs target zero hunger, and clean water and sanitation.
"All the companies chosen have clear targets and all tackle the UN's SDGs," added Felipe Villalobos, ASPIRE WITH ESA cohort manager. "Congratulations to all five and we look forward to the societal and environmental benefits that all will offer over the coming years."
Last updated at 25 September 2023 - 15:50