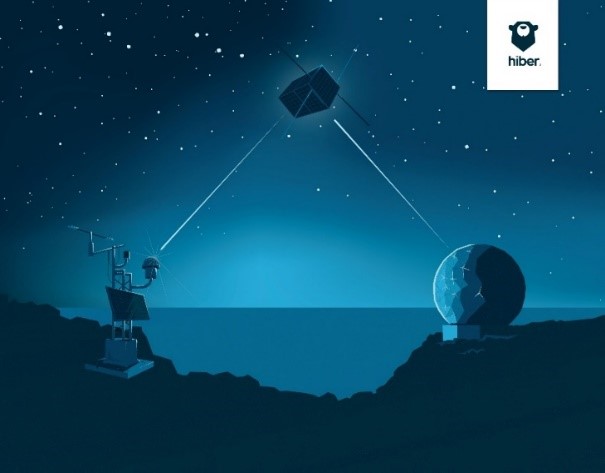 Two and a half years ago, the founders of Hiber wondered why only 10 per cent of the globe was covered with gsm and mobile networks, limiting the availability of IoT (Internet of Things).
So the Dutch Government-backed start-up got in touch with the European Space Agency and set about changing this. The resulting collaboration saw the development of Hiber's own constellation/satellite network, and the creation of two nano satellites (10cm cubes) or 'Cubesats' for delivering global connectivity – known as 'Hiberband'. (The company is called 'Hiber' because these terminals hibernate most of the time, turning on only when a Hiber satellite passes overhead to relay positioning and status updates.)
HiberOne and HiberTwo were launched at the end of 2018 – and Hiber announced this week that the satellites are now commercially operational – bringing IoT connectivity to the vast majority of the world currently lacking a network.
First to offer global IoT connectivity as commercial service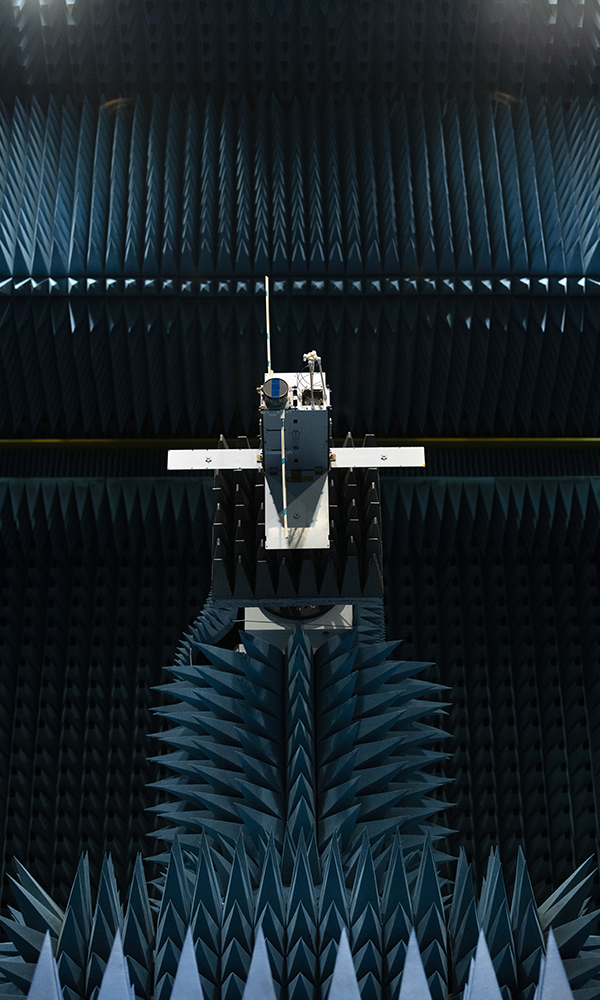 Traditional satellites that provide wider coverage are expensive and power-hungry, which has meant many IoT applications and services have not been economically viable (e.g. monitoring soil moisture to improve production efficiency and crop quality in third world countries).
Hiber's service uses a process that is significantly cheaper than existing global solutions, making it a truly global IoT network. As many potential IoT projects fail due to lack of connectivity, Hiber estimates there is a potential €7 bn opportunity for growth.
"It is beyond exciting to be the first company bringing full IoT-connectivity to the globe — as well as being the first ever commercial Dutch Satellite operator," said Laurens Groenendijk, Co-Founder of Hiber. "The commercial applications for Hiberband in the IoT-industry are limitless. We look forward to powering diverse projects, from tracking cattle to tackling climate change and more effectively growing crops."
Frank Zeppenfeldt, from ESA's telecommunications Future Projects Division, says: "Hiber is now a company with 35 people. This activity demonstrates the importance of a lightweight mechanism to attract newcomers and explore and support their proposed initiatives. Without this, the above would never have happened. Hiber has received the title of 'Commercial Startup Launch of 2018' from Amazon Web Services, but more importantly, has attracted a good amount of private capital."
Coen Janssen, Co-founder/Director of Business Analytics, Hiber says: "The Hiber team has made a mark in history by getting this new technology developed, tested in space and up and running within 2.5 years of conception of the company, with people that have flocked to us from pretty much all over the world; 35 individuals with 20 different nationalities."
He continues: "As a team we are also part of something bigger and without the support of ESA we would never even have embarked on this journey. We are well on our way to set the global standard for Low Power Global IoT connectivity and are on to something truly disruptive for many industries and people all over the planet. We started working on a pie in the sky idea and now it is becoming a reality!"
Among Hiber's pilot customers is Clean2Antarctica, a team of environmental campaigners using a solar powered car made from waste plastic to cross the Antarctic.
Other customers include a Dutch company which will be bringing climate stations to schools in rural communities in Peru, Tanzania and Sri Lanka to educate tomorrow's smart farmers and Blik Sensing, which helps manage water resources by providing insight into global groundwater levels.
Last updated at 30 April 2019 - 14:14