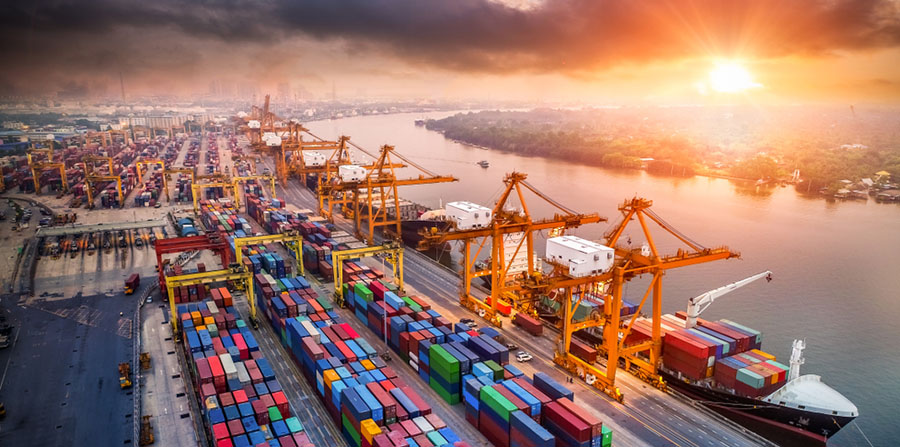 Irish Space technology company, Skytek, has cemented a multi-million euro partnership with one of the world's largest insurance brokers, Aon, to provide space-adapted surveillance technology for tracking marine assets in real-time.
The 'Next Generation Recognised Maritime Picture' or NG-RMP involves the integration of diverse, novel and emerging data sources to improve vessel data, and has been developed with the expert backing of the European Space Agency (ESA).
The rise of mega-ports and a recent sharp increase in vessel capacity has created a greater need to monitor movement and estimate cargo accumulation – now a critical part of risk management for insurance companies. NG-RMP allows for enhanced underwriting and reinsurance programmes by providing live monitoring of insurers' marine risks and identifying accumulations.
The NG-RMP Project grew out of Skytek's ESA-supported demonstration project working with the Irish Naval Services (INS). Navies are responsible for monitoring the movements of vessels in coastal waters and checking for any unusual activity. For accurate surveillance, it is necessary to generate a 'Recognised Maritime Picture'. This picture has traditionally been achieved by merging information collected from various sources such as radars, warships, patrol aircraft, drones and other control systems.
In 2015 a joint Skytek/ESA demo project developed a 'Next Generation' Recognised Maritime Picture system. The system was created in close collaboration with the INS and is now operational – with the aim of enhancing the early detection of suspicious or unusual behaviour by vessels. NG-RMP improves on previous approaches by combining SAT-AIS data, CCTV footage (available in major ports), and vessel data from port and shipping authorities using advanced algorithms, leading to a more targeted and efficient use of naval and coastguard resources.
Aon's new consultancy is based on NG-RMP – where real-time satellite tracking will allow insurers and reinsurers to visualise the precise location of their insured risks, alongside crucial vessel and cargo information.
Dr Sarah Bourke, CEO at Skytek, said:
"The ability to take vast amounts of earth observation and space-based data and create tailored insurance products was inconceivable only a couple of years ago. These new products now open up an exciting future for deeper risk insights within the marine re/insurance world and beyond. Aon and Skytek are already developing transparent algorithms to determine cargo exposures at ports in real-time, using the latest earth observation technology alongside the latest AI and Machine Learning techniques."

"This is a 'double win", explains Piera Di Vito, the project's Technical Officer at ESA: "The success of this system has now found a large customer interested in marine information and therefore a commercial application. It's very rewarding to see a practical application of science to the insurance industry – and in turn support ship and cargo owners globally to have confidence in the protection of their assets."
Aon is one of the largest insurance brokers in the world based on revenue and the Aon group employs 50,000 people in 120 countries.
Skytek is one of Ireland's leading space technology companies. The firm's International Procedure Viewer (iPV) system has been used on the International Space Station for over 10 years.
Last updated at 29 March 2019 - 14:30