This story is part of our story series: Meet the Ambassador. In this series, we introduce you to the great teams across our Network that are using space to develop business applied in daily life. Curious about their highlights and advice? Read on.
1. WHO IS THE ESA BUSINESS APPLICATIONS AMBASSADOR IN AUSTRIA?
Science Park Graz hosts the ESA Business Applications Ambassador Platform in Austria, providing companies and communities powerful tools to fully exploit space assets for the benefit of the economy and everyday life. At the heart of these activities, the Ambassador promotes the utilisation of space-based products and services such as Earth observation data, satellite navigation, telecommunication services and technologies derived from human spaceflight for innovative applications in terrestrial applications and services.
2. TELL US ABOUT THE PEOPLE IN YOUR TEAM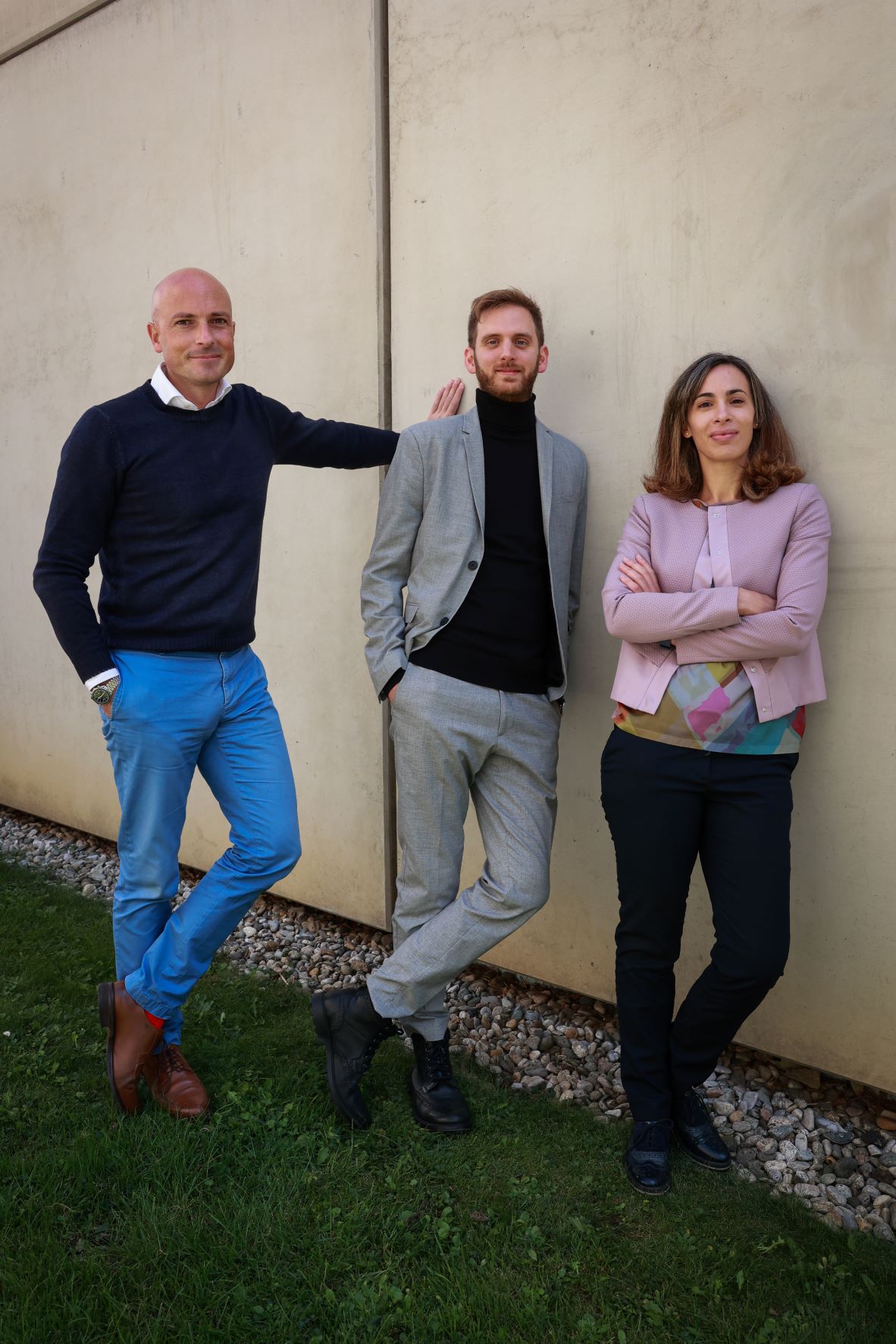 Martin Mössler is the Managing Director of Science Park Graz and General Manager of the ESA Space Solutions Centre in Austria, the umbrella initiative that hosts ESA Business Applications. Martin has been ESA's Ambassador for Business Applications in Austria since 2016 and is passionate about technology, internationalisation and, of course, space. Martin's network spans across large parts of Austria, Europe and beyond, contributing to vast activities in South-Eastern Europe.
Inês Plácido is ESA's Ambassador for Business Applications in Austria and is the go-to-person for funding and support opportunities for entrepreneurs and SMEs using space technology and data. Inês additionally supports innovators in their growth and impact in the world by connecting people and exploring synergies between programmes and networks.
Simone Carli runs the ESA Spark Funding Austria call which is part of the ESA Business Applications activities in Austria. Simone also manages the participation of Science Park Graz in international projects, connecting innovation ecosystems and facilitating cross-border collaborations of space start-ups.
The diversity of our nationalities and the complementarity of our profiles are the magic ingredients to our professional, highly achievement-oriented, and team-based approach to work!
3. WHAT HAS INSPIRED YOU TO WORK IN THE SPACE INDUSTRY?
It is the visionary character of all interacting partners who work in the space industry that is most uplifting. Furthermore, the large picture required by space sciences and in the view of our planet from above generates a very special mindset within a person. Finally, our future depends on whether we manage or not to address challenges on Earth. To a large degree, these will be solved through space technology and space sciences as such.
4. DO YOU HAVE COMPANIES WORKING TO SOLVE BIG WORLD PROBLEMS?
As a question of principle, we require all the companies we support to contribute to a better and more sustainable planet. The times when business models could be based on the mere exhaustion of resources are about to finish, given the socio-economic and environmental challenges we witness today.
5. EXAMPLES OF COMPANIES (CURRENT SPARK PROJECTS)
Perigee (Founders: Markus Enenkel, Emanuel Rudas) Using a combination of satellite-based emergency services and social analytics, enhanced with state-of-the-art machine learning, Perigees's PIPA - Public Interest Prediction Algorithms allow NGOs/NPOs and their fundraisers to inform their whole communication strategy based on predictive data. This allows them to reduce costs for campaigns and optimise workforce capacities.
REFARMO (Founder: Tomaž Ščavničar) Regenerative Origin is a commercial digital platform by REFARMO to enable the delivery of regenerative farming certification with carbon verification and climate impact standards.
Sentinel Hub (Founder: Grega Milcinski) Sentinel Hub uses time series satellite imagery in the mapping of floodplains to improve accuracy and automatise currently manual and time-consuming tasks, contributing to a more frequent update of these maps.
Aeroficial Intelligence (Founders: Julian Jank, Markus Stadlmair, Johannes Schuster) Using space-based ADS-B and Artificial Intelligence, Aeroficial Intelligence provides airports and air navigation service providers accurate and real time predictions of the gate arrival time for incoming flights to a specific airport. This enables better resource allocation as well as pre-tactical and tactical planning.
6. WHAT IS YOUR ADVICE FOR ASPIRING ENTREPRENEURS?
To always be cautious if the solution one is pursuing addresses a real and sizeable problem or opportunity. While being an entrepreneur requires a lot of vision, ideas and stamina, wishful thinking rarely makes companies flourish. Finally, the most important element of a good entrepreneur is to empower a strong team. Powerful teams are as important as strong leadership, as only in this constellation mutual success is possible.
7. USING ONE WORD, HOW WOULD YOU DESCRIBE THE ESA SPACE SOLUTIONS COMMUNITY?
It is not possible to answer in one word, but it is a visionary and empowering community of space enthusiasts, which ranges from businesses professionals to engineers and techies. The role of space is to unite disciplines, nations, and technologies. All mentioned players have their distinct job when it comes to enriching our daily lives through space.
8. HOW WOULD YOU SOLVE PROBLEMS IF YOU WERE FROM MARS?
We would take an unbiased meta-view from above and exclude political as well as economic pre-conditions for a short moment, to enable us to look at the bottom of problems and find open-minded solutions which centre around humans' and our planet's ecosystem.
9. WHAT IS YOUR WEBSITE LINK WHERE THE READERS CAN FIND MORE ABOUT YOU?
The activities of the ESA Space Solutions Centre in Austria are published on our website.

Last updated at 21 June 2022 - 14:02