The Space you need to power sustainability
We are pleased to announce that the first cohort of ASPIRE WITH ESA, the purpose-driven acceleration initiative of ESA Space Solutions, was kicked-off on December 8th 2020.
The cohort consists of four exciting "powered by space" companies targeting Sustainable Development Goals (SDG) to achieve a better and more sustainable future!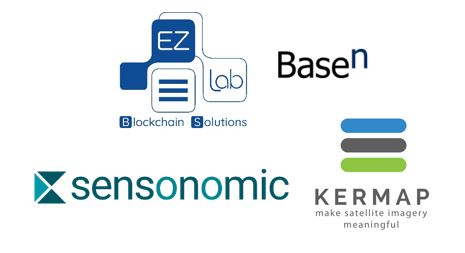 The cohort will embark onto a journey to demonstrate they can deliver economically viable innovations while developing social impact. In particular, the selected cohort focuses on the following SDGs:
9. Industry, Innovation and Infrastructure
11. Sustainable Cities & Communities
12. Responsible Consumption and Production
ASPIRE WITH ESA provides up to €200 K of funding, access to ESA's extensive network and partners, and technology/business content through our experts, to companies that can link their work to the UN's SDG's and want to take advantage of space technology.
A second call for projects opens in January 2021! For more information about ASPIRE WITH ESA visit https://business.esa.int/news/aspire-esa-live.
ABOUT ESA SPACE SOLUTIONS
ESA Space Solutions is the go-to-place for great business ideas involving space in all areas of society and economy. Our mission is to support entrepreneurs in Europe in the development of business using satellite applications and space technology to improve everyday life. Our programme is designed to provide multiple entry points such as ESA Business Incubation Centres (ESA BICs), ESA Technology Broker Network, ESA Business Applications and ASPIRE with ESA. Funding typically ranges from 50 KEuro to 2 MEuro and supports everything from space technology transfer, early stage incubation programs, Feasibility Studies to large-scale Demonstration Projects.
Last updated at 27 January 2021 - 15:16