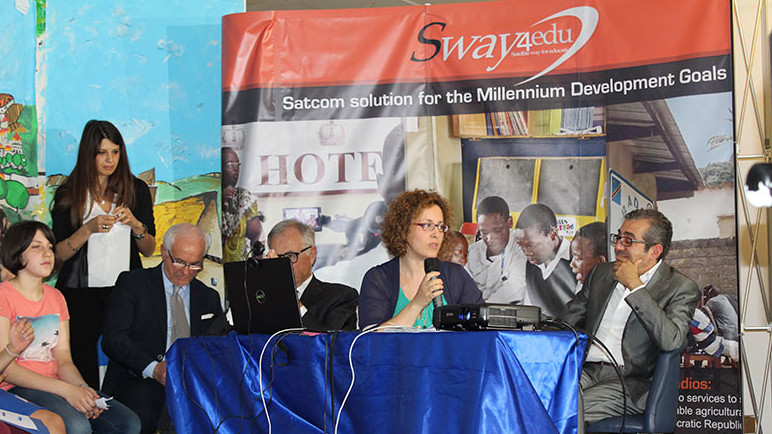 At an event organised on 17 June 2015 at the Comprehensive School of Tricarico-Calciano (Italy), the ARTES-supported Sway4edu project celebrated bringing a number rural schools in Italy and Africa online by means of satellite communications. In the course of the event, two satellite connections were established; the first with the students and the principal of the Primary School of Babati (South Africa), with which Tricarico is now twinned, the second with Francesco Feliciani, head of commercial projects for TIA's IAP Programme.
Sway4edu is a project to deploy satellite technology in rural areas that are not served by conventional broadband Internet. In addition to support from ESA through the ARTES Programme, the project has also been funded by Openet and the regional government of Basilicata.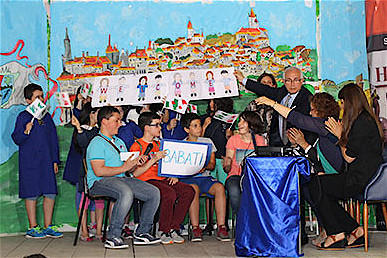 "This experience is a model of innovation," said Raffaele Liberali, Minister of Education for the Basilicata region. "It represents an example of what the Italian Ministry of Education aims to realize at national level in the near future. Tricarico today is at the vanguard of this pilot project."
"ESA is delighted to promote the creation of cultural bridges such as the one between the schools in Basilicata and South Africa," said ESA's Francesco Felicani. "This is an exciting challenge to support."
Photos courtesy of Openet
Last updated at 11 August 2015 - 13:25