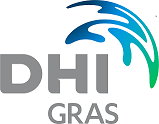 Objectives of the service
Nautical navigation in the Arctic is a difficult and at times dangerous undertaking. The weather changes rapidly and fog, rain, snow and storms can set in with little to no warning. Climate change has furthermore enlarged the area with ice-free conditions which in turn has opened new routes and led to an increase in traffic, trade and tourism in the Arctic region.
This lack of data and access to data causes accidents: There were 26 ship accidents in Greenland in a period form 2010-2014 and just 3 months ago in 2017 3 people died in a boat collision with a rock. Furthermore, environmental consequences of oil spill in the Arctic are enormous and clean up bills from an oil spill is in the order of billion dollars. There is a need for data that can lower risks for navigation in the Arctic region. The market opportunity is to provide customers with updated information of navigational hazards in the Arctic.
ANHS provides bathymetric modelling and data-cube time series analysis of Sentinel satellite data to accurately determine submerged reefs/rocks/boulders and coastlines at various tidal conditions/including information about the intertidal zones.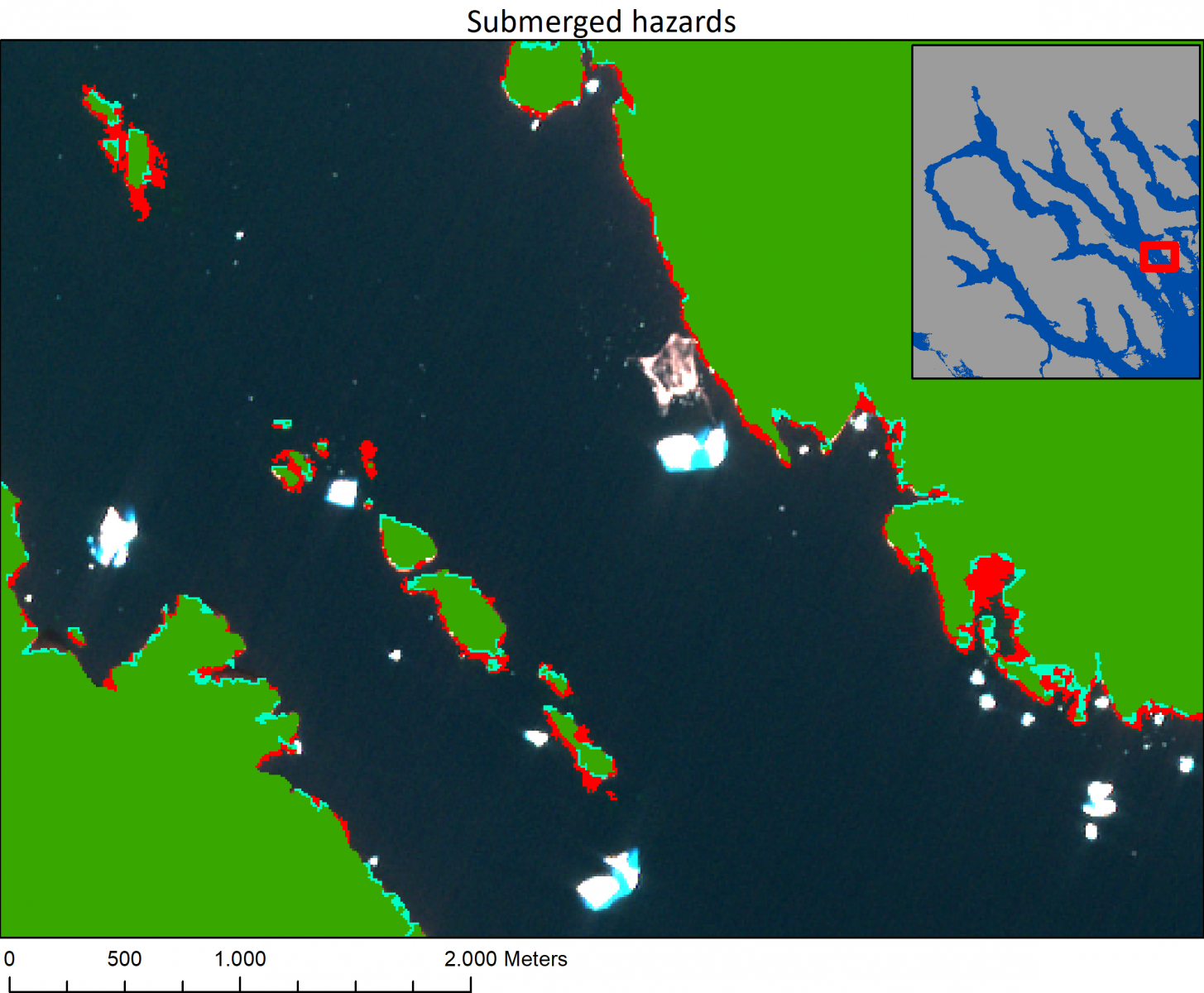 Users and their needs
The users in need of updated navigational information are defence authorities (Coast guards), geodata agencies, maritime authorities. Other stakeholders include but are not limited to:
Cruise ships operators
Arctic freight and logistics companies
Indigenous population and smaller vessels
Insurance companies
Canada, US, Greenland, Norway, Russia
Service/ system concept
Central to ANHS is the delivery of two technical core elements:
a) Mapping of submerged cliffs/rocks using a proprietary bathymetric model
b) Mapping of Arctic coastlines including intertidal information using machine learning and local knowledge.
The details of the service delivery and system is confidential.
Space Added Value
ANHS relies on the advanced image processing of Copernicus data (Sentinel-1 and Sentinel-2).
Current Status
The activity has been completed and the following main results have been achieved in the project:
50 different stakeholders were contacted, and user requirements mapped.
The mapping of user requirements identified a gap in the availability of accurate coastlines and submerged reefs.
Successful demonstration of the service concept with a commercial end-user took place during the project phase.
Further roll-out is under planning.
Prime Contractor(s)
Status Date
Updated: 10 January 2019
-
Created: 10 January 2019