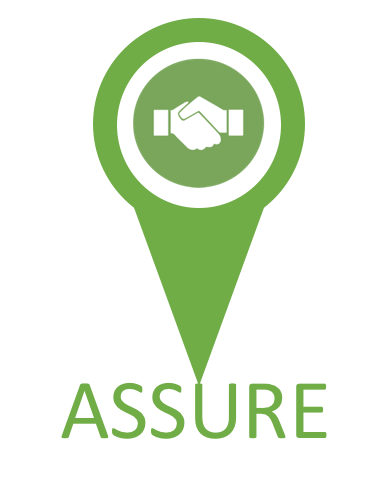 Objectives of the service
The physical and mental effects of chronic social isolation and loneliness can be both extreme and damaging to the sufferer and their care network, especially amongst the elderly.
Assure seeks to link someone who is suffering social isolation and loneliness closer to their care network by using GNSS so that if someone becomes excessively house-bound, help can be more easily offered.
Users and their needs
The target community for Assure are those users who have an elderly relative or friend who is not close by but there are concerns that they are socially isolated and suffering the effects of loneliness.
The users of Assure have the following defined needs:
The ability to set geo-fences and time limits which represent the key locations of the person being cared for and time limits of how long they can be present there for without notification
The ability to determine remotely if a person being cared for has left their home within a set maximum period of time (i.e. 48 hours) – indicating social isolation
The ability to receive 'push notifications' that inform of this point to a select group of people.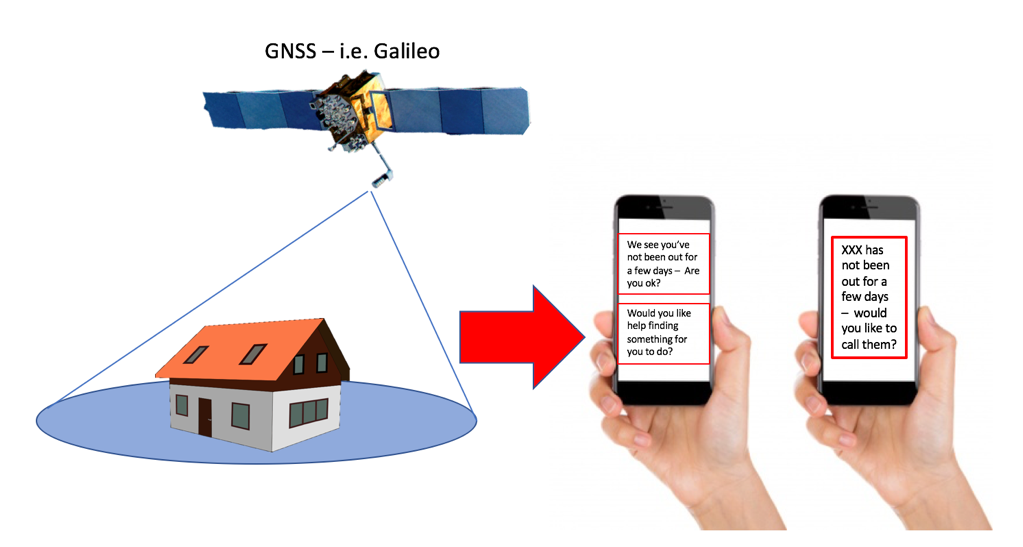 Target users will primarily be located in Europe
Service/ system concept
Assure was designed to link the elderly population more closely with their care community using technology to watch for the signs of social isolation and loneliness.
Using a GNSS geo-fence tied to a pre-set time limit, the system was designed to send out a push notification to a person's care network if that person has not ventured out of the home for a set maximum period (i.e. 48 hours).
If this location/time limit were exceeded a 'push notification' would be sent to the care network informing them thus. This would encourage the care network to make contact and determine if there are any issues – ill health, feeling low etc.
Through this 'safety net' the signs of social isolation and ultimately loneliness would be detected. If detected early enough the hugely negative impacts of chronic social isolation and loneliness – up to and including an increased chance of dementia – could be mitigated and tackled.
This would lead to long term health and wellbeing improvements.
Space Added Value
Assure is reliant on GNSS coverage to determine if the person being cared for has left a geo-fenced area for a set period of time – indicating potential social isolation.
As a person's life can be dynamic, GNSS data will enable this geo-fence/time limit to be altered dynamically to account for changes in circumstances and routine.
Current Status
The Kick-start activity has been completed. We have successfully met with and interviewed a wide verity of stakeholders to understand the landscape of the effort to tackle loneliness. The outcome of our study found that whilst there may be room for a technical solution to this issue in the future, a key blocking barrier of general public awareness of the issue of chronic social isolation and loneliness is preventing the creation of a viable supporting business model.
To this end, until public education of this issue is increased Envisage Space cannot proceed with further development as there is no supporting business case for Assure.
Prime Contractor(s)
Status Date
Updated: 17 September 2018
-
Created: 17 September 2018