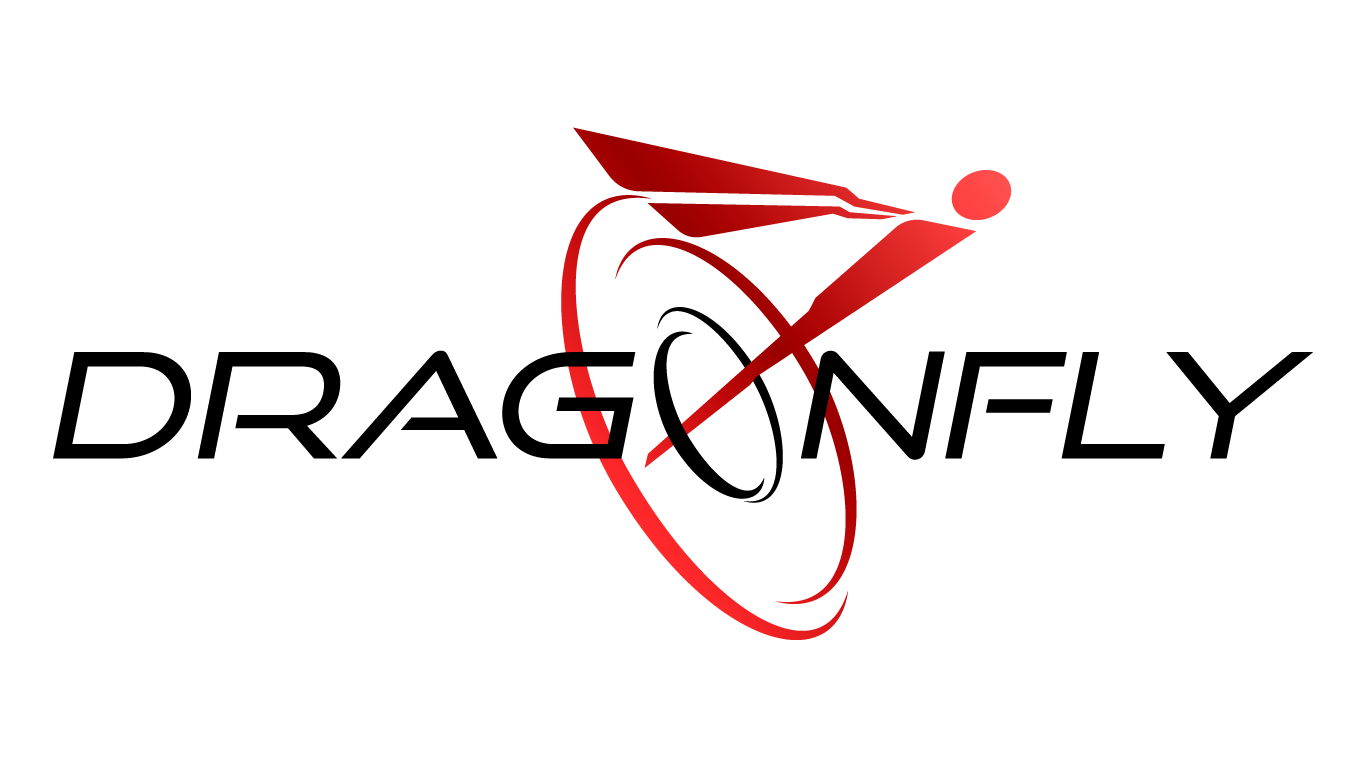 Objectives of the service
DragonFly is a stand-alone certified solution (hardware, firmware and software) for goods monitoring, tracking and geolocation by air, sea and land. The solution has been initially developed to support logistics operators to run the effective distribution of COVID-19 vaccines.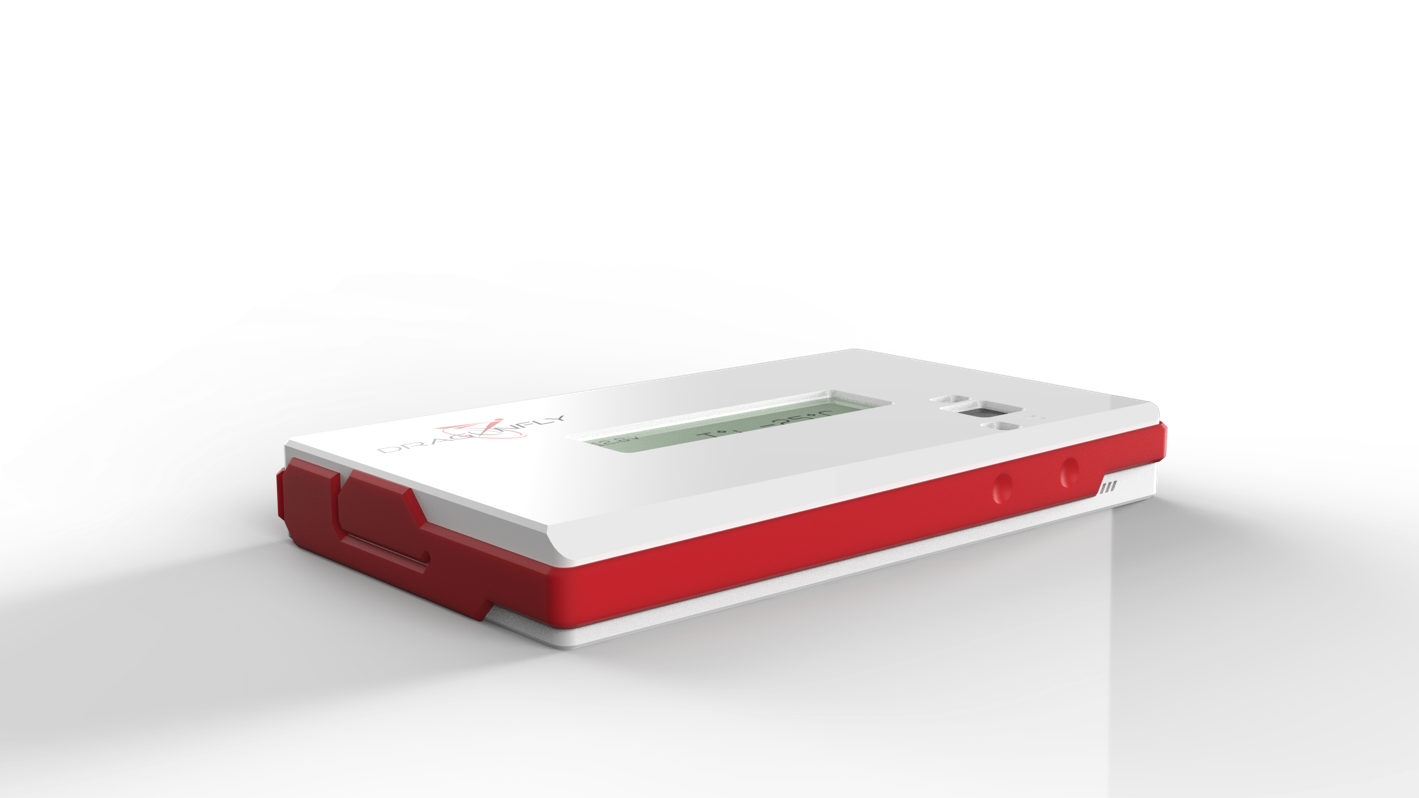 The device is fully autonomous, with machine learning capabilities and offers a real time warning/alert notification service. DragonFly is designed to improve security and coordination along all steps of the supply chain and optimise information exchange among all stakeholders. This solution is ideal for goods such as pharmaceutical products. DragonFly is also useful against counterfeit and provides a lifecycle management during the shipping journey.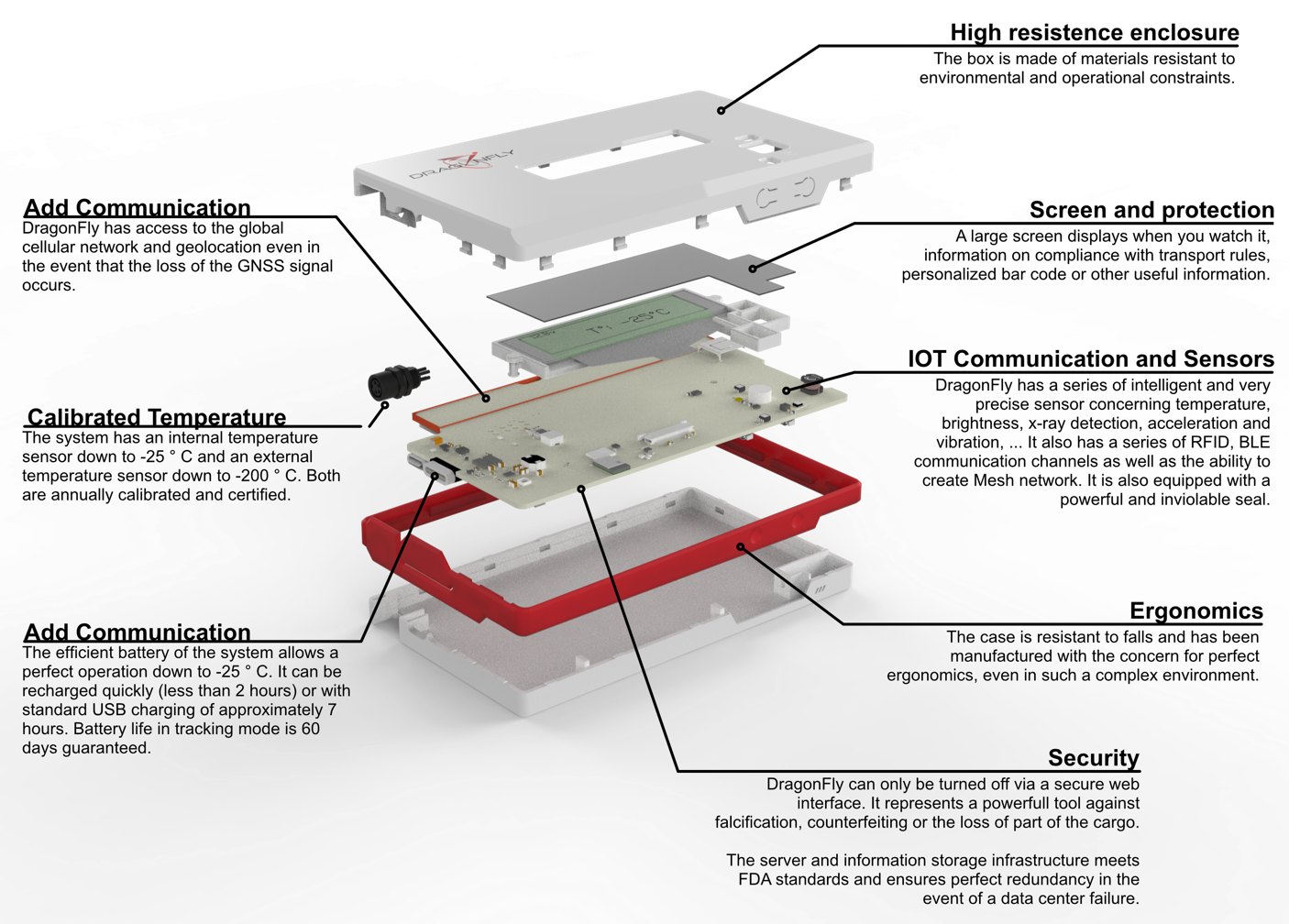 The main specifications of the solution are the following:
Communication:

Global LTE cellular network for permanent ground communication
NFC/RFID allowing handler to check the content and the information of the container without opening it via smartphone
Mesh networks allowing to communicate with Aircraft/Boat/Vehicle
Use of a satellite gateway (SkyLink device) while enroute
Ability to obtain real-time information even during the flight
Always visible oLed screen for sensor visualisation, transport data and custom barcode/QRcode

Sensors:

Temperature -40°C to +70°C with gradient analyze
Lumens and UV with multiple threshold
X-Ray detection
Mems 9 axes with machine learning
Inviolable Digital seal
GNSS receiver with 3 simultaneous constellation GLONASS/NAVSTAR/Galileo) with ground augmentation

Data analysis:

Anticipation and alerting/notifications of transportation issues
256-Bit Encryption end-to-end
Web Application (Tracking Map, Fleet manager, dashboard)
Mobile application (via BLE and NFC)
API for database easy integration on your system

Powering :

Secured battery
60 days of autonomy
Fast USB-C PD charge (2 hours), standard USB charge (7h30)

Certification pending:

FDA 21 part 11
Temperature calibration certificate
Aeronautical battery certification
Users and their needs
The solution is designed to support all stakeholders involved into an end-to-end logistic chain, and in particular for this project, related to vaccine transportation and distribution. This includes:
Pharmaceutical firms, who need to have traceability certification for their products.
Logistics companies, who need to meet traceability requirements specified by their customers.
Hospitals, who required a guarantee that pharmaceutical products are usable.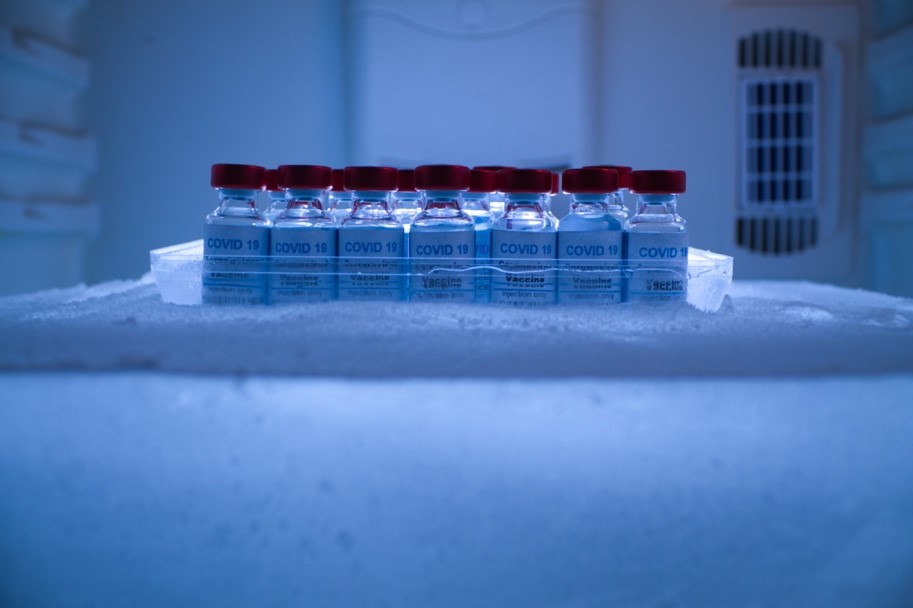 Service/ system concept
In the frame of this project, DRAGONFLY can monitor pharmaceutical packaging and provide near real-time status of the payload. As a given DragonFly device is linked to a given pharmaceutical lot, it contains the dedicated operational rule for that specific transport (temperature threshold, acceleration and vibration pattern, authorized opening zone, …) in order set the appropriate shipment conditions for an effective end-to-end lifecycle management.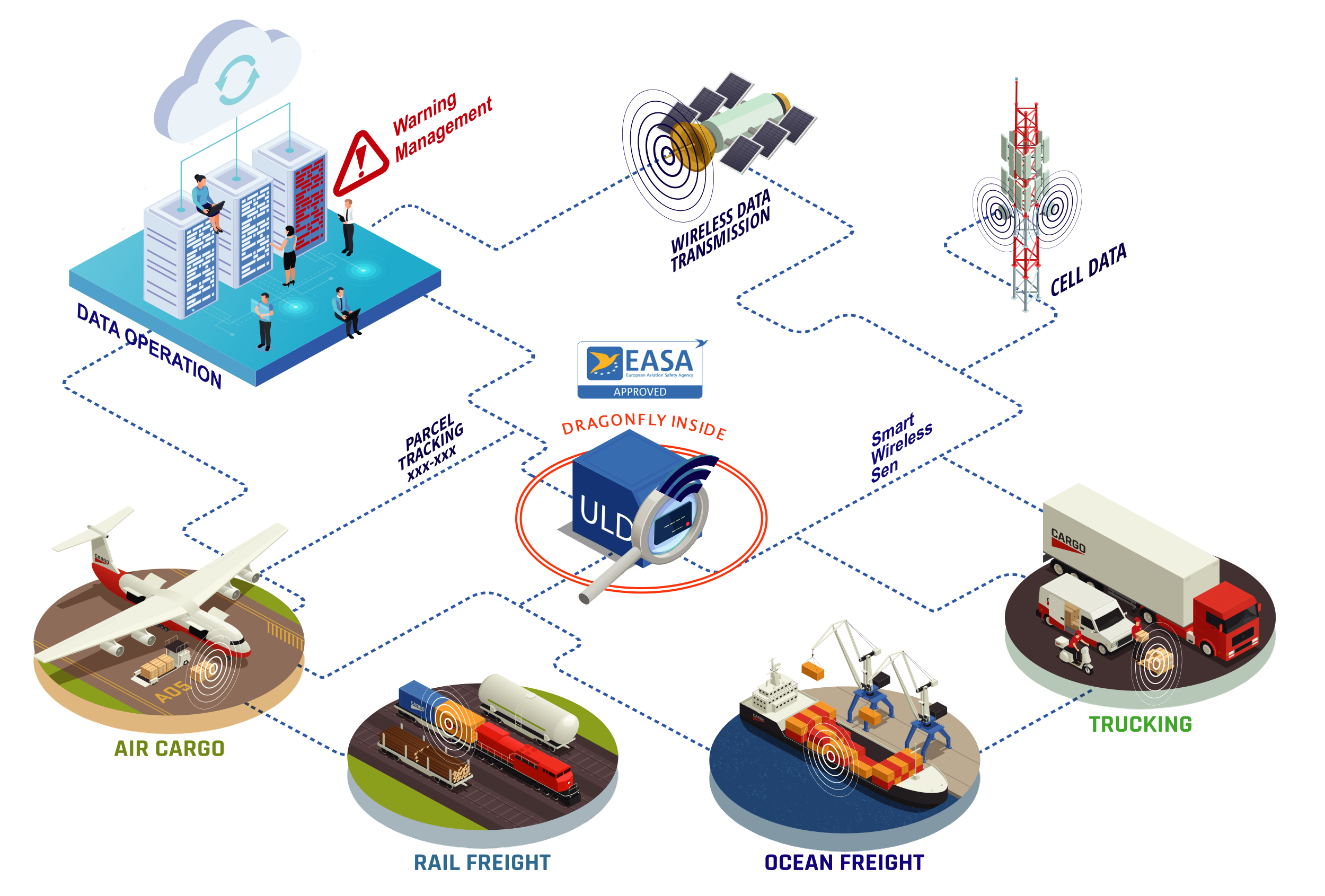 DRAGONFLY is able to detect the changes of some parameters (environmental: temperature, humidity, UV, shock, … / inspection / location) and can therefore prevent counterfeit, support logistics decision and actions in order to preserve the integrity of the transported goods..
This solution requires a high level of server architecture availability. It requires in particular a communication channel allowing billions of simultaneous data transfer, encrypted and a secure storage with access monitoring. The cloud created for this service uses several data centres all around the world with a full reliable accuracy and redundancy. Yet, this is transparent for the users as DRAGONFLY is provided to a fully integrated and intuitive turnkey service.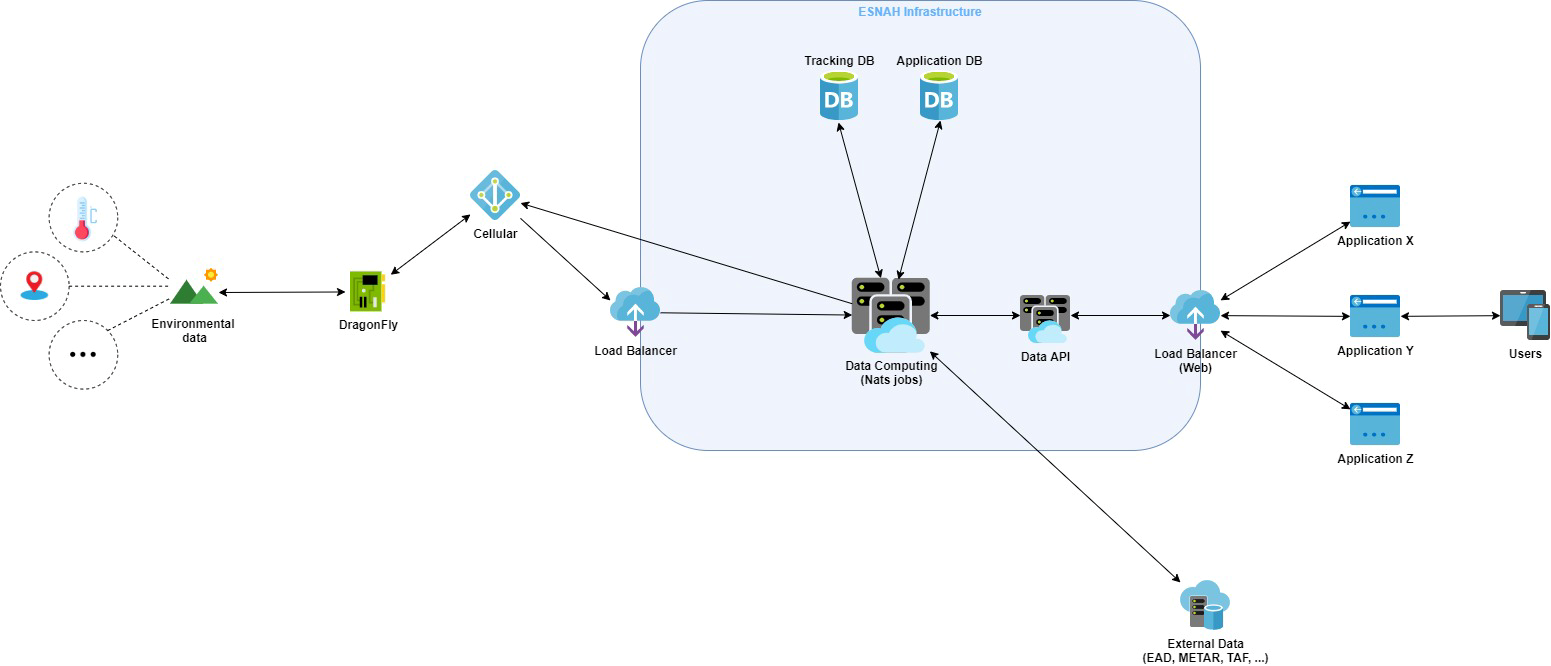 The DRAGONFLY solution offers to stakeholders user-friendly interfaces in order to track their products. This includes location on a map, geofencing capabilities, fine parameter monitoring (e.g. temperature) and multi-data display.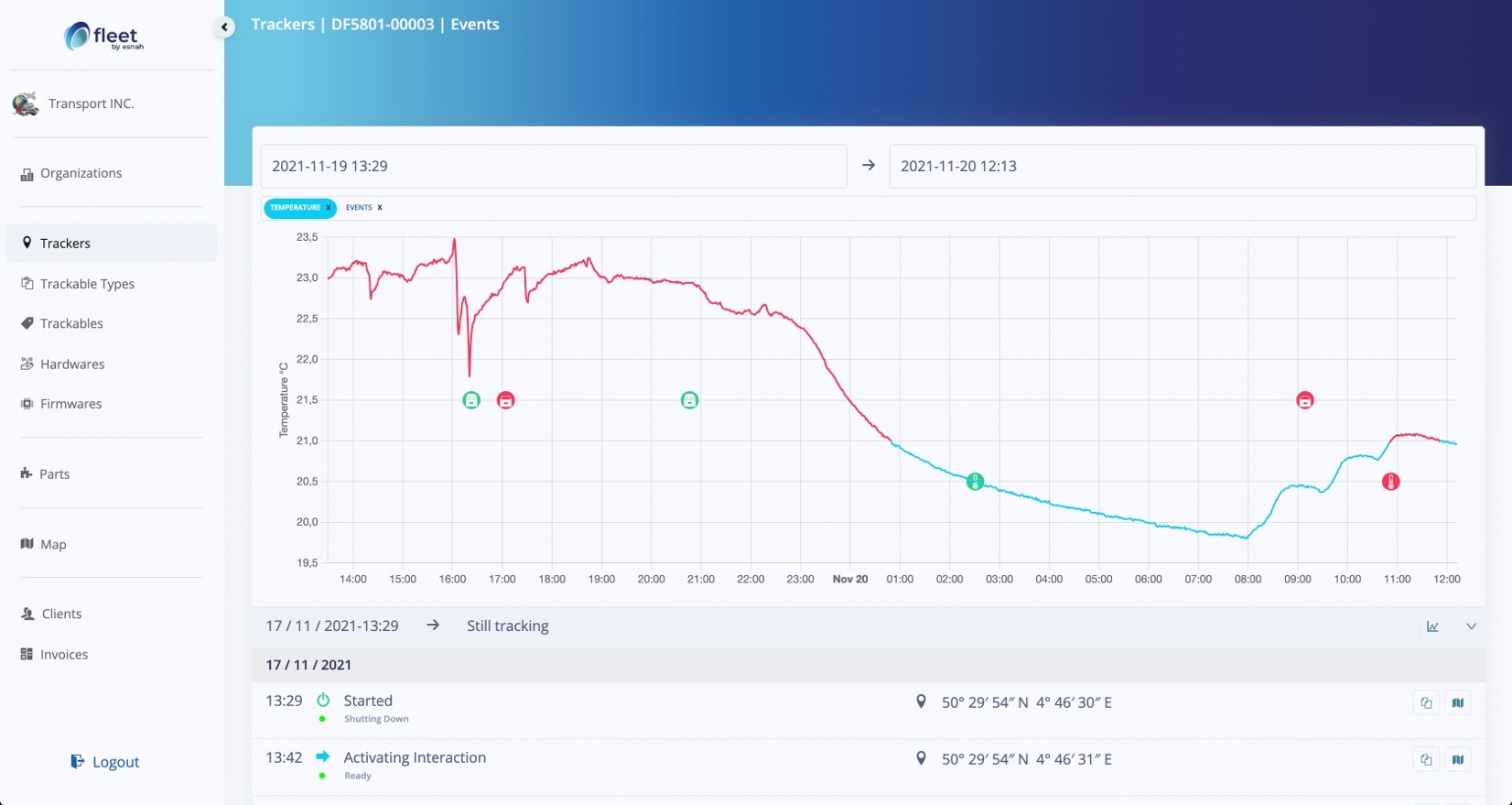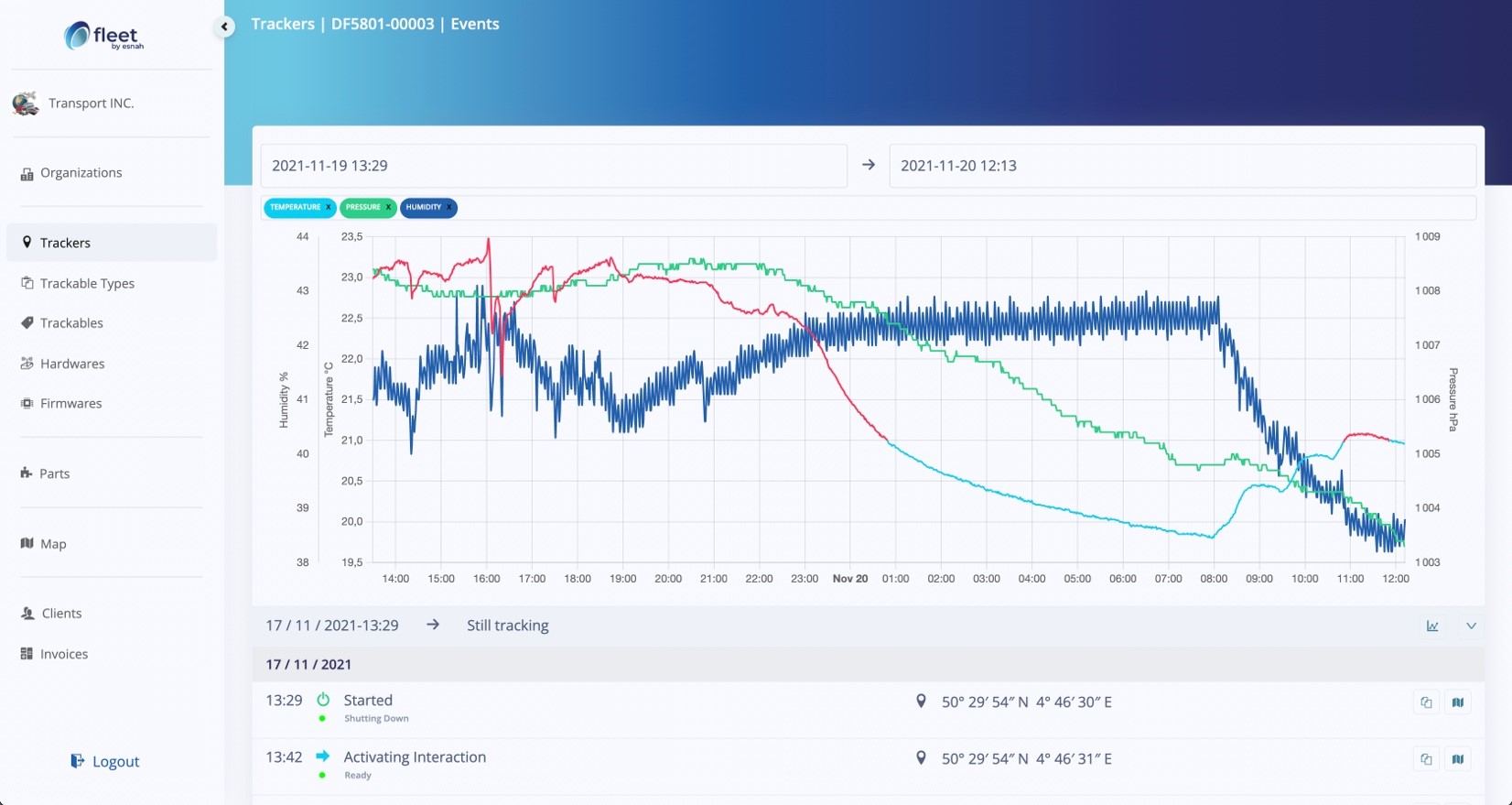 Space Added Value
Space assets are integrated at the heart of the DragonFly solution, allowing real-time communication thanks to satellite communication and accurate geolocation through GNSS services.
Satellite communication:
The service uses the Iridium constellation, which supports different data rates and helps to keep the price competitive. These data rates can be adapted based on the utilisation need and provide near real time data even if during flight or last miles in isolated location.
GNSS data:
DRANGONFLY mainly uses cellular triangulation during transport but for some operations, it needs precise geolocation and then it also uses 3 different bands simultaneously: Navstar, Glonass and Gallileo. It also uses terrestrial augmentation. That allows DRAGONFLY to have references for starting indoor tracking and also several features allowing the device to comply with aeronautical constraints.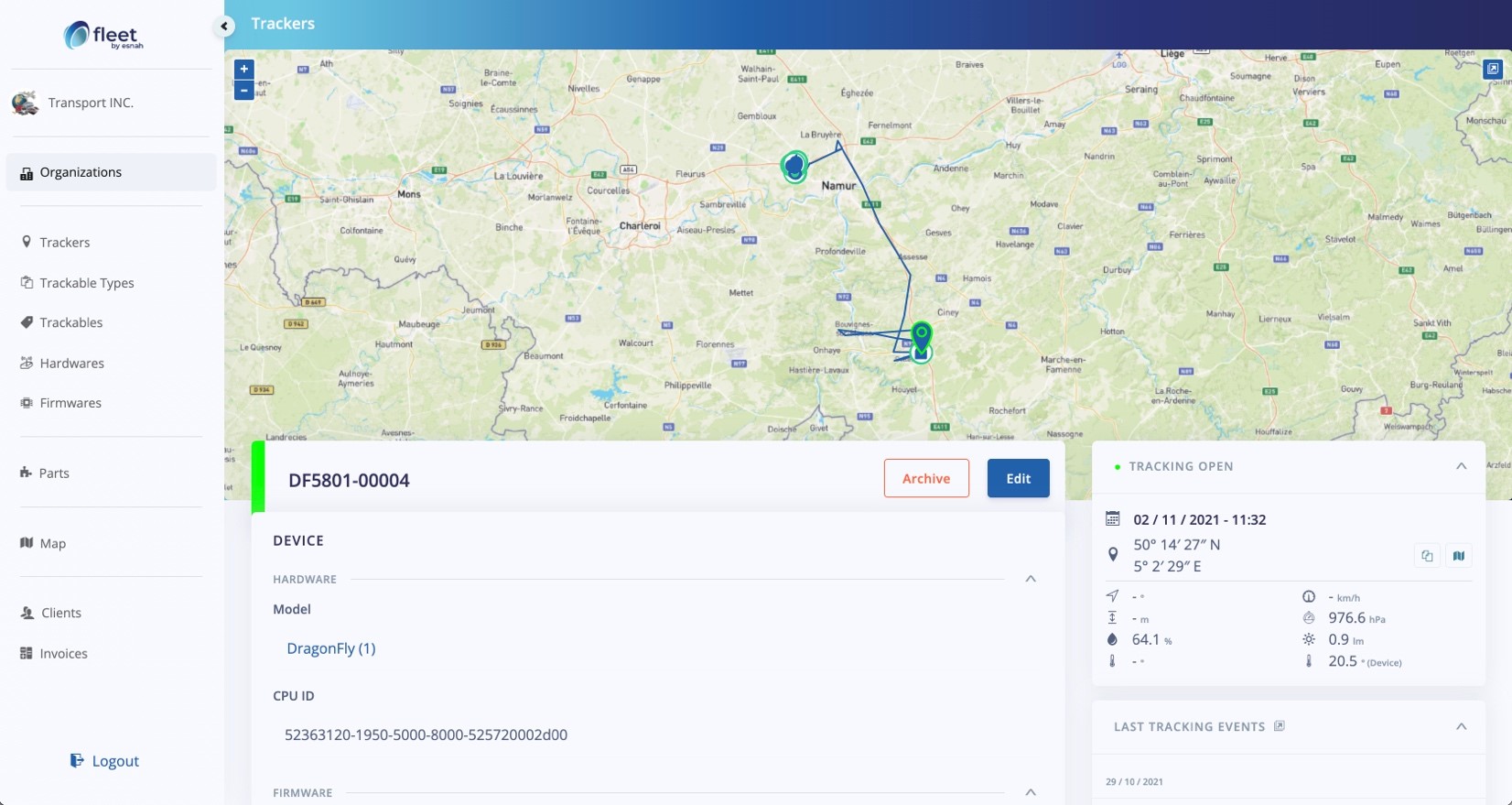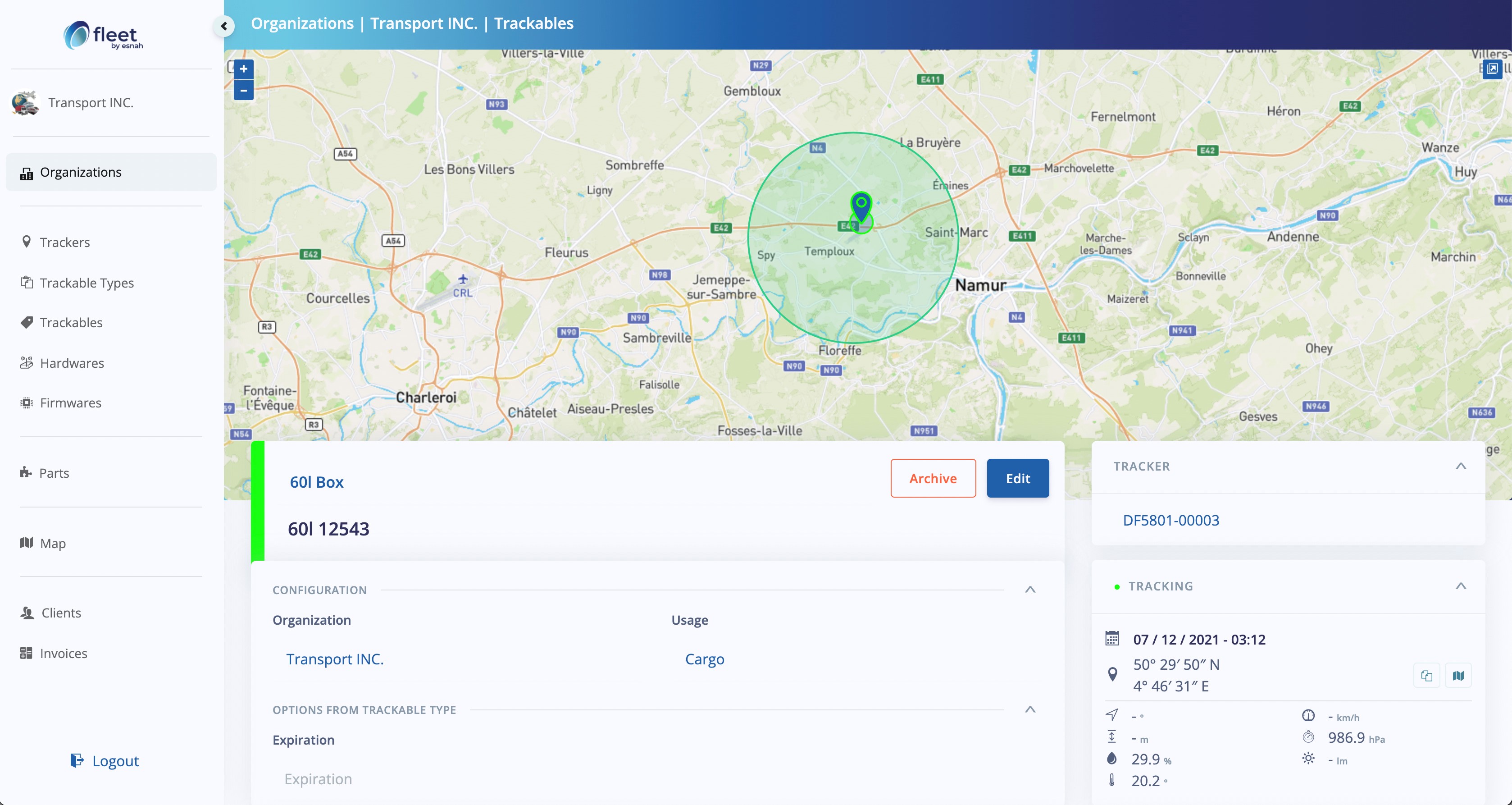 Current Status
Since the start of the project in April 2021 the project team has been able to:
identify user needs and requirements for the DragonFly solution.
Iterate on the system architecture both for the hardware, software and firmware.
run a first development on the electronic, the casing and the basis of the software with a great attention of the ground operations.
Following the successful Design Review meeting in September 2021, the project team has launched the first DragonFly prototype to ensure:
A pre-validation with stakeholders of the product functionalities with preliminary tests
the availability of a hardware baseline to finalise the software / firmware integration
the opportunity to adjust the sensitivity and its overall integration in the operational rules
An early readiness for testing the device and service in real environment
The development stage is progressing well despite the impact caused by the worldwide electronic components shortage. The next project milestone is the Acceptance Review meeting, expected to take place by mid-February 2022.

Prime Contractor(s)
Subcontractor(s)
Status Date
Updated: 03 February 2022
-
Created: 03 February 2022