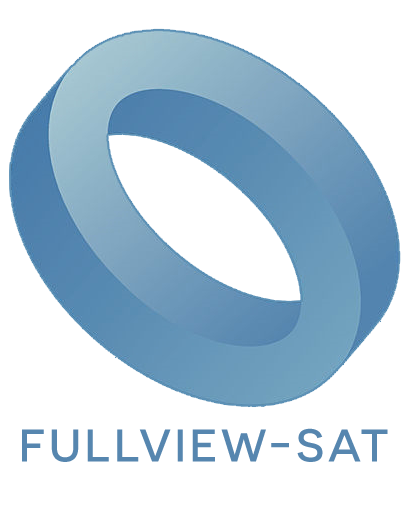 Objectives of the service
The main goal of FULLVIEW-SAT is to increase the current Minor League customer base and to open a new market for the Premier League, proving a new mode to display the football match through an immersive 360 reality experience.
Users and their needs
The service is targeting Minor (Serie C and B) and Premier (Serie A) Italian football League broadcasters needs. Some needs are common, while some others are very specific for the major league. The main needs identified so far are:
Increase the number of users following the Minor Leagues and provide an immersive reality video service for Premier League
Guarantee high quality levels (e.g. availability) and offer add-on immersive content through a dedicated App for Minor League and define a new independent service for Major League
The live transmission shall be available through Web platform, through dedicated immersive App
The dedicated App shall be available for free on the most known App market places for handheld devices, gaming platforms and smart TVs
The App shall allow the use of virtual rooms to share the live experience with other users
Service/ system concept
The system overall architectures for Premier and Minor Leagues is shown in the figures below. The main difference consist of the number of shooting points (i.e., number of video cameras) used. The transmission system is composed of H.265 encoders and KA-Sat modems and will deliver the video stream to the operative centre. After a transcoding process, the stream is forwarded to a web platform distribution platform. Users can access the content through a visor and a dedicated App, available for Android, IOS and Windows phones, allowing them to watch the match in a 360 full immersive environment. The App will be available also for smart TVs.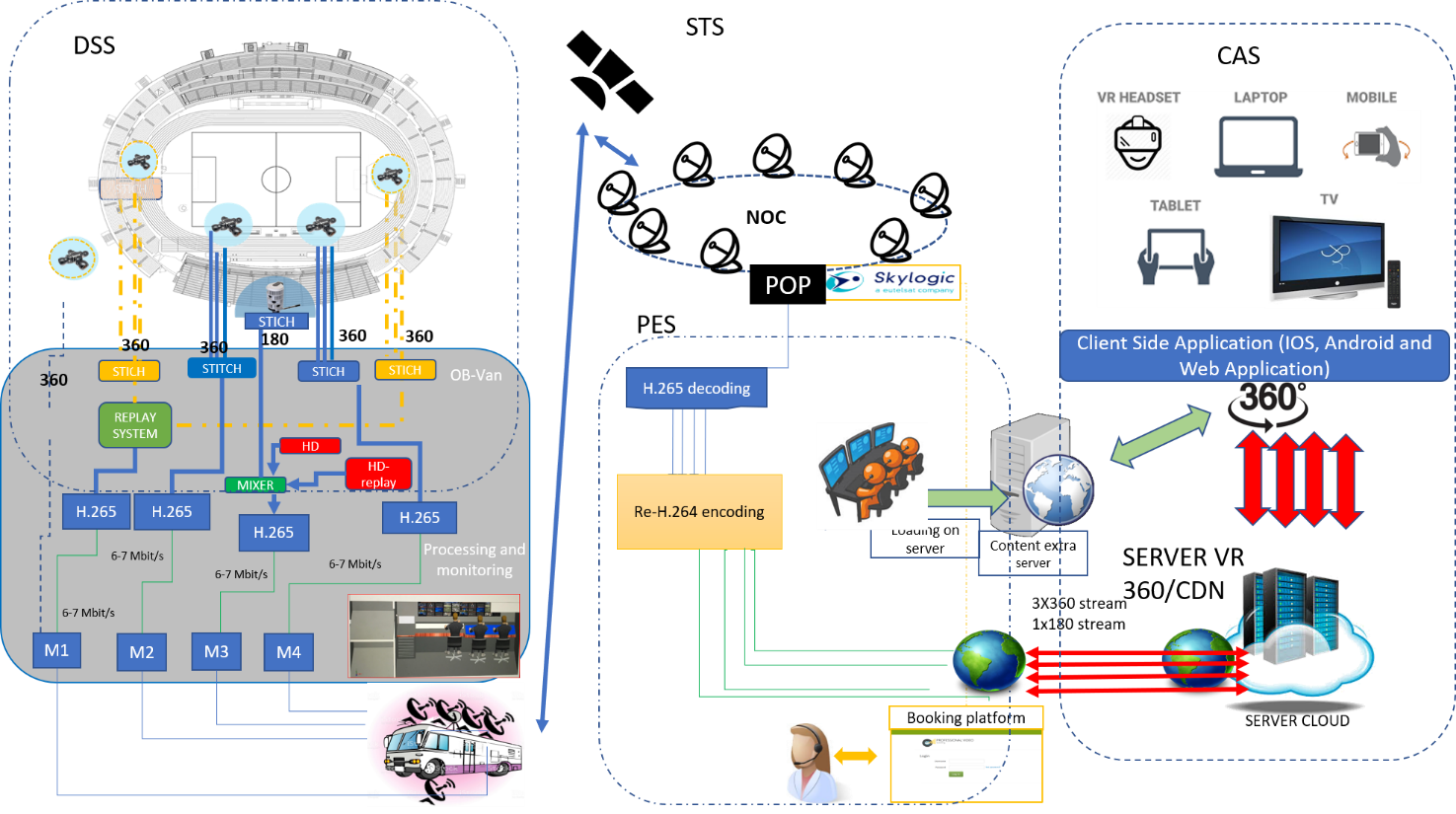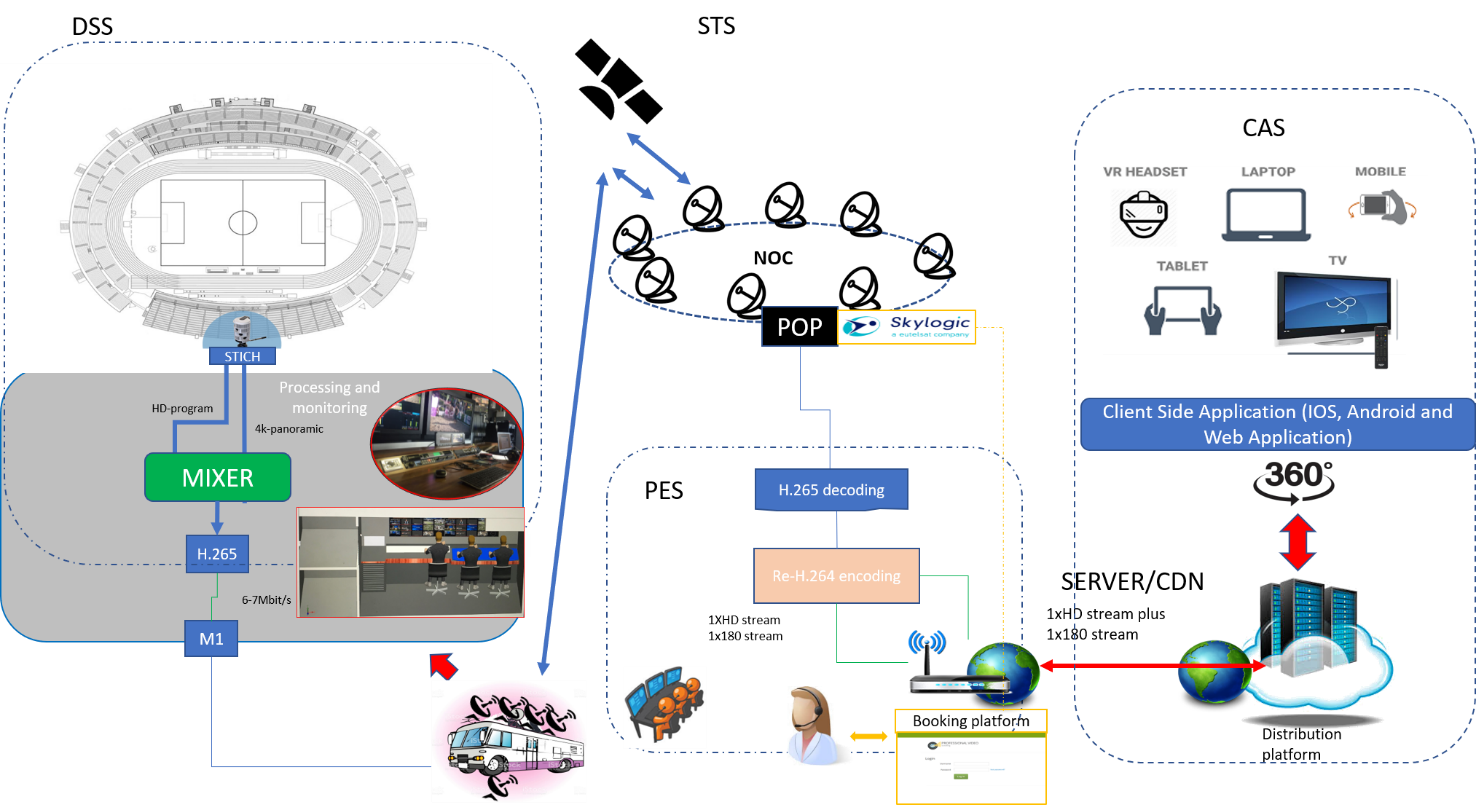 Space Added Value
The use of satellite is key in the Minor League context because it is the only transmission means available in most of the stadium (no fibre installation is currently available in the stadiums). For Premier League, even if the stadiums are equipped with optical fibre, the satellite is still the best choice offering flexibility and guaranteed bandwidth performance.
Current Status
Baseline Design Review was held in April 2018. The requirements and a preliminary architecture have been defined. The consortium is now evaluating the various technical solutions that will be discussed at the Critical Design Review planned for July 2018.
Prime Contractor(s)
Status Date
Updated: 02 May 2018
-
Created: 02 May 2018