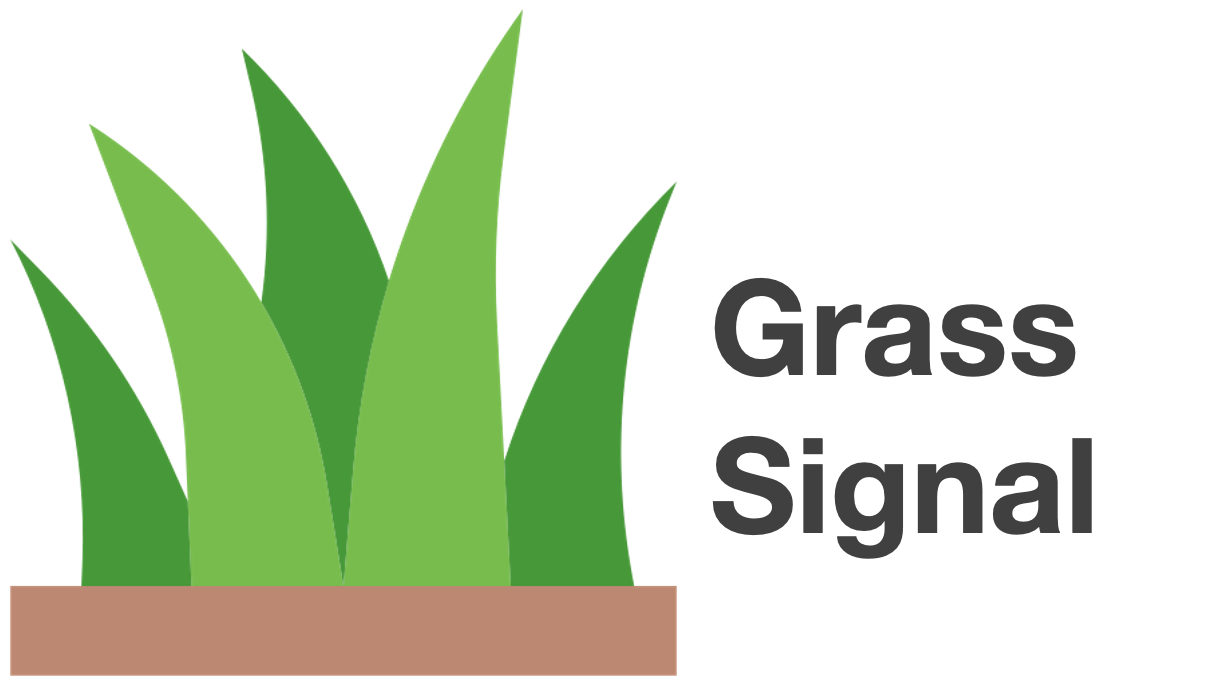 Objectives of the service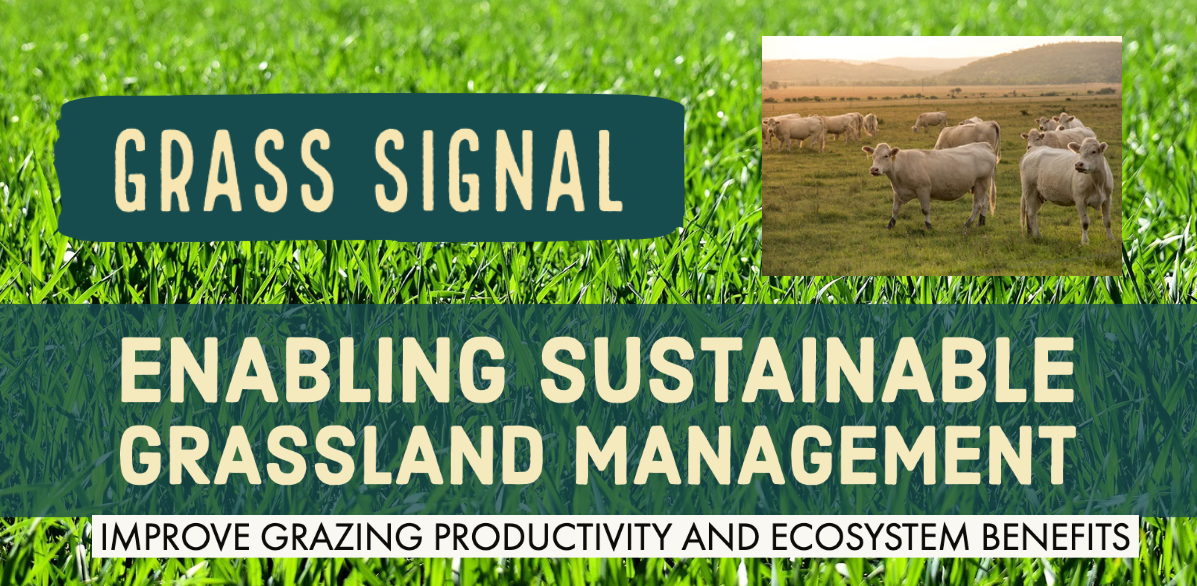 GrassSignal aims to provide a monitoring service for rangeland, grassland and pasture by using Earth Observation and state-of-the-art AI/machine learning tools. GrassSignal's main objective is to provide a decision support tool for sustainable grassland monitoring, quantifying and predicting grassland properties - biomass, overgrazing and degradation.
Traditionally, grassland management decisions are based on small, localised data samples collected in a laborious and expensive manual process. Earth Observation data combined with Deep Planet's AI platform provides highly accurate predictions at much greater scale, helping to inform better management decisions at a fraction of the cost.
Users and their needs
GrassSignal serves
Rangeland Managers to avoid overgrazing and environmental degradation over large areas.
Pasture farmers to monitor intensive pasture growth to optimise grazing pressure, fertiliser and irrigation application
Dairy/Livestock/Pasture associations to ensure p producer profitability, sustainability and best practices
Seed companies purchase seed from producers and package and market to pasture farmers, golf courses etc.
GrassSignal enables predictions of biomass, overgrazing, predicting irrigation and fertiliser needs to improve forage health, plan grazing rotations, optimise irrigation and fertiliser scheduling, assuring sustainability metrics and forecasting market demand.
The solution initially targeted African rangelands and extended to Australia, US And UK.
Service/ system concept
GrassSignal is deployed on Deep Planet's revolutionary AI platform and web portal. The user is able to monitor their rangelands, grasslands and pastures to take corrective action where the region is degraded. Weekly predictions at 97% accuracy identify changes in biomass, overgrazing, grass maturity and density informing grazing strategies on a regular basis. Deep Planet's work order management system and digital agronomist notify users of issues, provide recommendations and allow users to make records of and progress of corrective actions.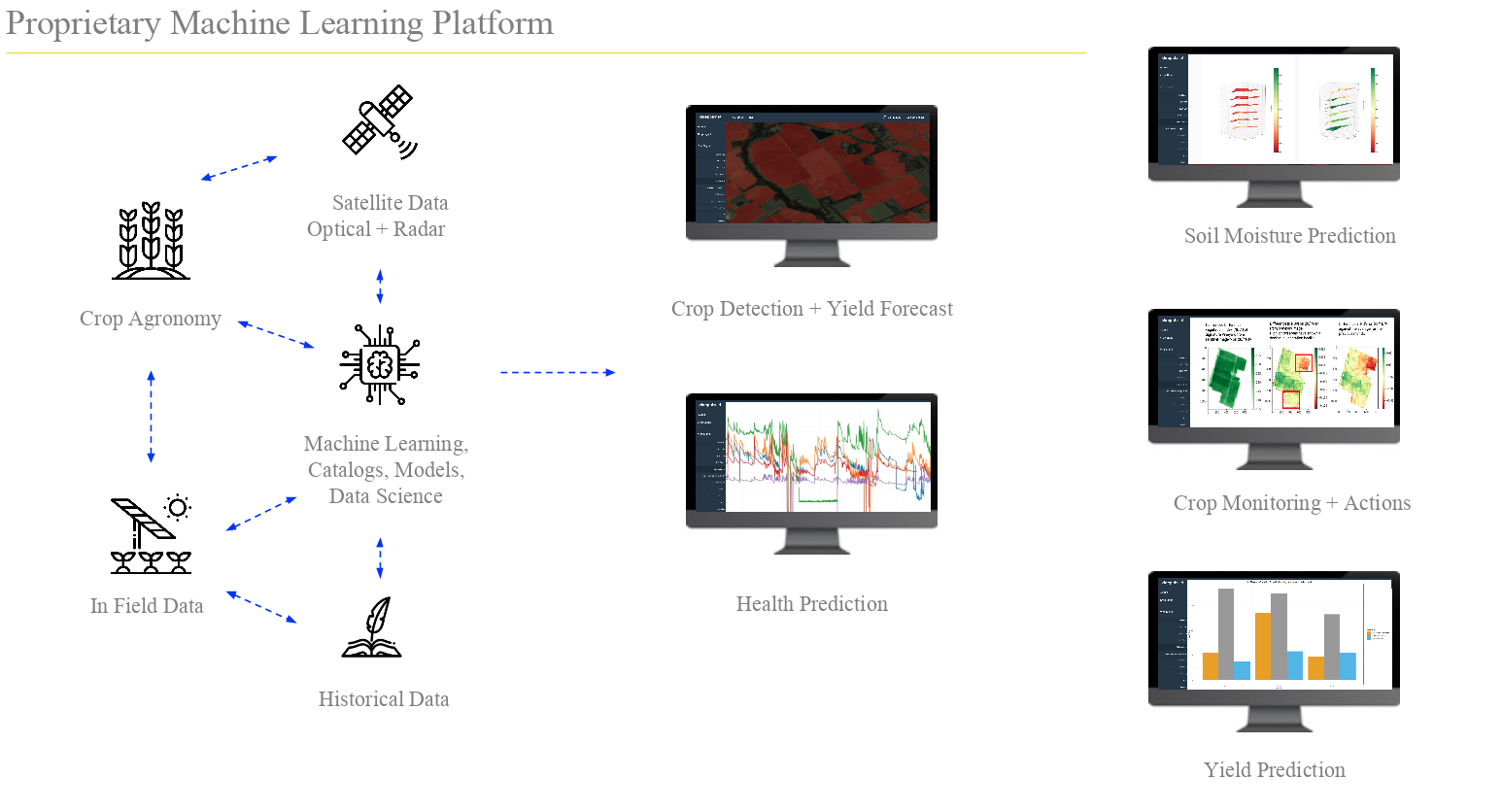 Space Added Value
Sentinel-1 and Sentinel-2 satellite data is accessed via the Sentinel Hub API. Sentinel acquisitions are routinely made and suitable images will be downloaded on demand when the user requests it from the web interface. Combining Earth Observation data with ground data and historical measurements enabled the development of machine learning models that have delivered highly accurate predictions and at scale. Such sophisticated modelling allows for highly accurate (97%) predictions in comparison with competing remote sensing technologies with minimal actionable intelligence.
Current Status
Deep Planet has successfully produced proof of concept, having built out our technology working with a large conservancy in Africa monitoring biomass with 97% accuracy, grass maturity, health, density height and overgrazing with up to 92% accuracy.
Our service can detect grassland and rangeland features reliably, accurately and frequently with the ability to scale over large regions. Our solution is suitable for deploying for other rangeland, grassland users and pasture farmers and has already been extended to intensively grazed pastures with more frequent (every 2 to 3 days) analysis of biomass and integration of irrigation management.
Beyond the project we are now actively developing biological carbon storage monitoring to further aid in understanding the environmental value of grazed land and its role in protecting the future of our planet.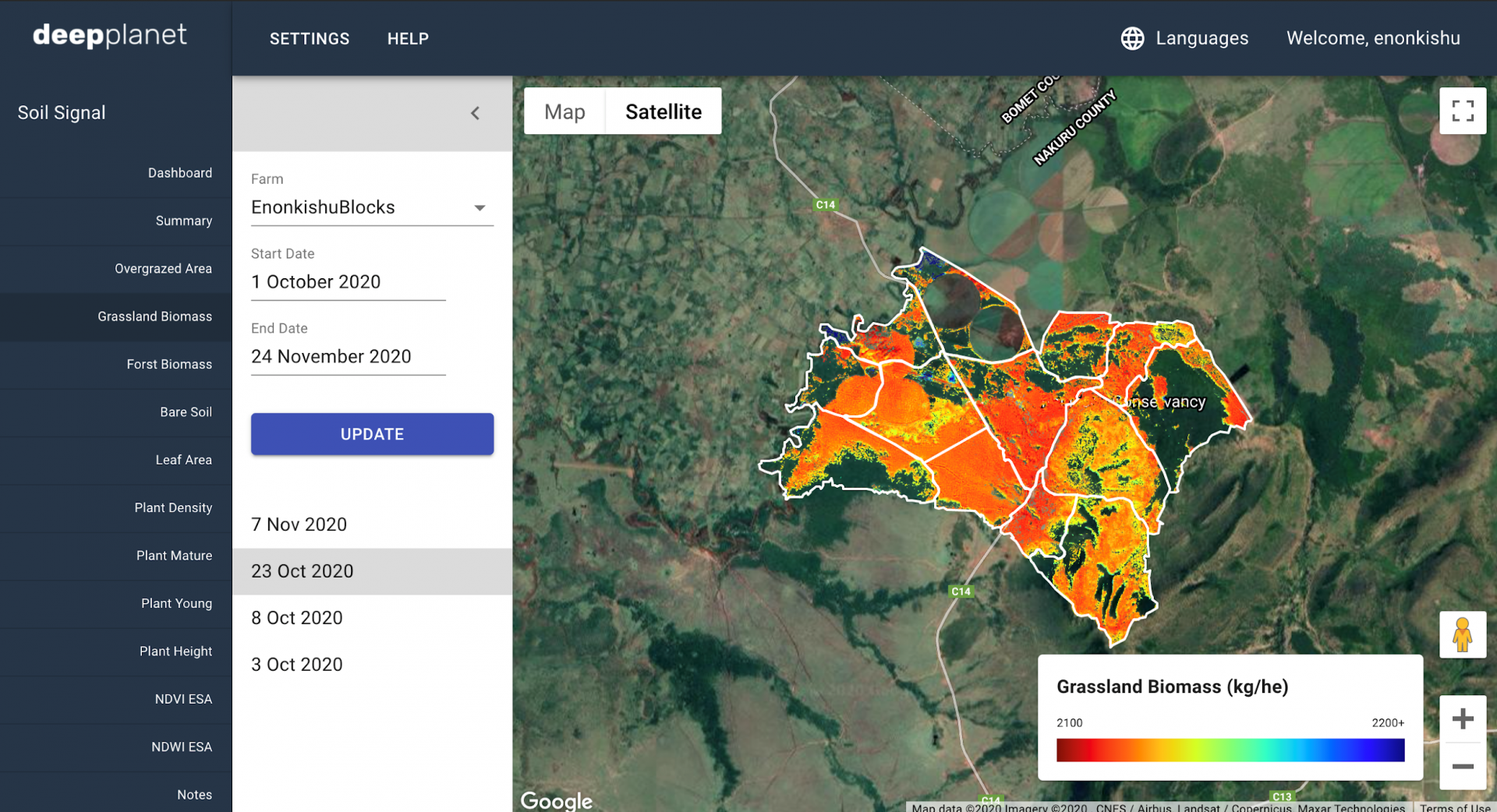 Prime Contractor(s)
Status Date
Updated: 14 December 2020
-
Created: 14 December 2020