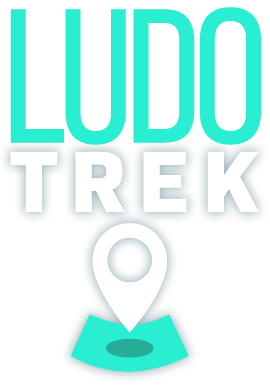 Objectives of the service
Educational games often lack in applying the entertaining and truly motivating features of games. Moreover, when it comes to customisable teaching tools, easy-to-use interface that also incorporates motivating gamified elements for teachers to make their busy day-to-day work easier and more convenient are also sparse in existing applications. In modern day Finnish schools, there is also pressure to move some of the teaching time outdoors to increase physical activity during school days.
LudoTrek is a GNSS-based learning game platform that provides motivating gamified features and easy-to-use interface for creating customisable routes, challenges and activities designed for educational and entertainment purposes. The overall idea of LudoTrek can be compared to such popular entertainment games as Pokémon Go - but with an educational twist.
Users and their needs
LudoTrek's main users are identified as
Primary and secondary schools who require customisable e-learning tools which both entertain and motivate students, making sure skills required in the future are nurtured and each student can grow into a lifelong learner. For teachers the system should be easy to use to not increase their workload and provide real value worth learning the new platform. For students the app should work also on low end devices, require as little OS level permissions as possible and be free to use.

Activity parks and holiday resorts who want to combine their existing activities and route based gaming to provide new experiences for their visitors.
Service/ system concept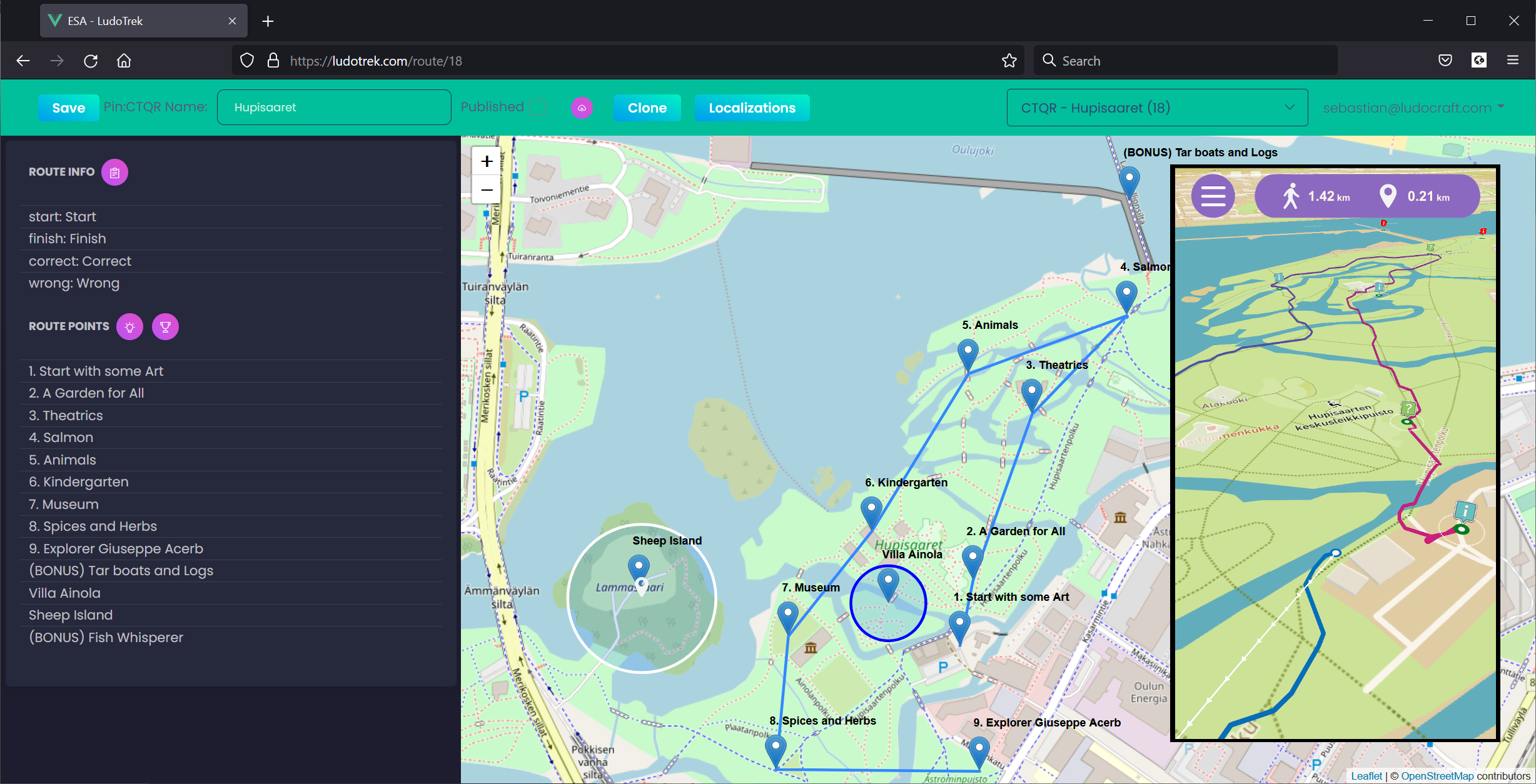 LudoTrek Web Route Editor with a screen capture of the LudoTrek Mobile Application on the right.
LudoTrek enables the creation of customizable routes with a user-friendly map-based route editor. The platform provides
Gamified design elements for routes, enabling their content to be educational and entertaining

Possibility to create route templates which in turn can be customised for user's needs

Possibility to add own images, sounds and video to the route nodes
Space Added Value
LudoTrek requires GNSS information in order to function. The routes are built on top of a map of the area (currently OpenStreetMap). LudoTrek Mobile Application relies that the used device is able to have accurate position data while the user is moving outdoors in both urban and rural areas.
Current Status
LudoTrek Web Route Editor and LudoTrek Mobile Application for iOS and Android are currently in beta testing phase with limited access to external testers.
Prime Contractor(s)
Status Date
Updated: 13 April 2022
-
Created: 28 February 2022