Objectives of the service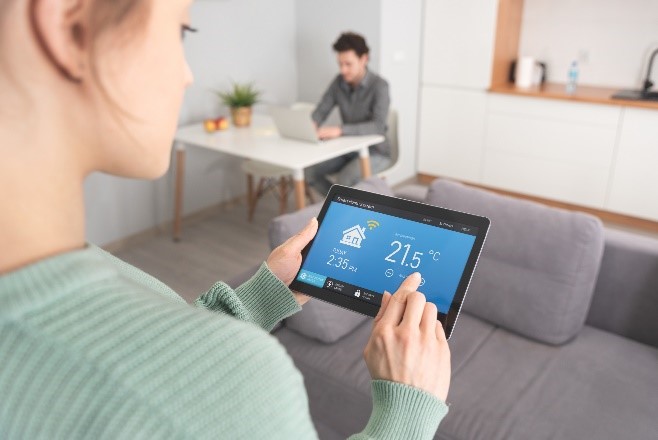 The service is proposed to improve air quality in homes, by using hyper-local forecasts for air quality to secure a healthy home protected from air pollution by smart home integrations.
Air quality and pollen - Home health solution
We target a complete solution for allergic or asthmatic persons, or those living in polluted areas. We are developing an air quality sensor for outdoor use and will integrate the measurements with our forecasts for air quality and pollen.
The user can log his/her symptoms in our app, where we calculate individual symptoms correlation and help the user understand what he/she reacts to. Our proposed solution also integrates with smart home solutions, to let the user regulate ventilation and windows in order to create the best possible indoor environment.


Users and their needs
Major user groups for the smart home solution:
Smart home owners with allergic household members who are triggered by air pollution and pollen. Globally there are at least 1,5 billion people affected by asthma, rhinitis, bronchitis, or pollen allergies
Smart home owners living in areas with poor air quality
Smart home geeks
Smart home suppliers
We will target Europe in the first phase.
Service/ system concept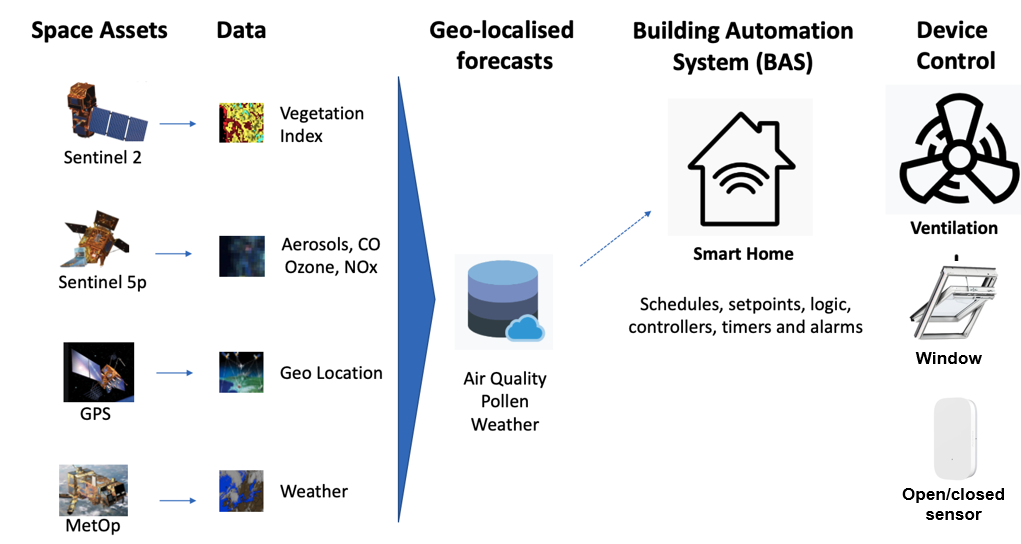 Space Added Value
Earth Observation satellite data play a key role for the proposed services.
Air quality models
Data from Sentinel-2 and Sentinel-5P are used to extract particulate matter (PM2.5). This is used to calculate air pollution levels and calibrate our air quality forecast models.
Pollen models
Vegetation index (NDVI) from Sentinel-2 is used to determine chlorophyll levels.


Current Status
The home health solution is currently in a pilot testing phase. We are testing pilot versions of our air quality sensors, and presenting data in our app. Below are screen shots from the sensor onboarding page and the sensor data presentation for pilot users.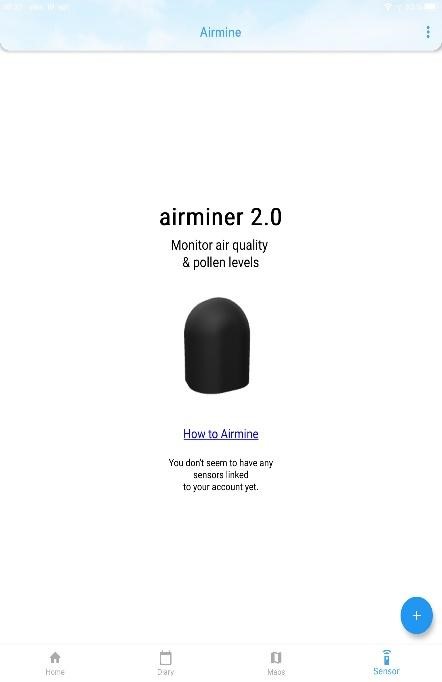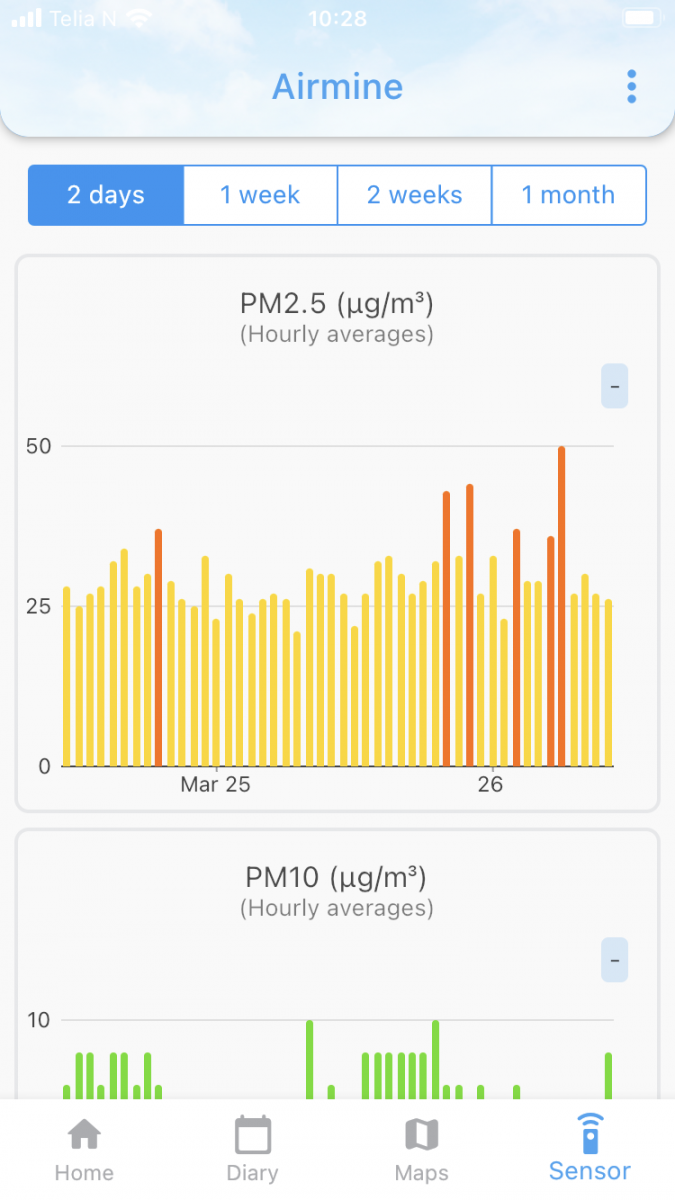 Prime Contractor(s)
Status Date
Updated: 29 January 2021
-
Created: 29 January 2021