Objectives of the service
The OTAM project is an oil market data analytics solution in form of a SaaS platform with the aim to create more transparency in an otherwise opaque oil storage and shipping market. The inclusion of SAR based Sat-EO data forms a new dataset which significantly enhances the existing oil analytics process by offering near real time measurements, opposed to traditional surveys from national statistics and agencies. Hence it leads to better decision making and more transparent markets. The resulting user interface is a separate application in the OilX Platform (see here for more information https://www.oilx.co/platform).
Users and their needs
OTAM targets the global oil market, more precisely oil traders and oil analysts. The current system of collecting global oil inventory data by national statistics and agencies is lagged by 1-2 months and incomplete. The benefits are clear for replacing today's survey-based methodology with a system of direct observation, data science supported, unbiased measurements.
The end users and their needs are:
Oil Majors, Trading Houses, Investment Banks, Integrated Oil Companies: Independent and timely assessment of oil stocks at oil fields and refineries to ensure their ability to immediately respond to supply chain issues.
Hedge Funds: Fast-moving data is required to give up to date clarity on the status of the oil market through an independent oil stock data provider and to gain access to oil-major-grade insight through independently derived datasets.
National Oil Companies and Oil Producers: Accurate monitoring and assessment of oil stock levels at oil gathering stations close to oil fields is required to provide a comprehensive insight into the current upstream status.
Refinery Companies: Measure oil stock status at refineries, blending considerations, and receive competitive intelligence on crude cover to shape and inform downstream market considerations.
Various uses (Governments, Asset Manager, Private Equity, Consultancies, Airlines, Utilities): Crude oil data is required for policy making measures, traceability of crude origins, ad-hoc investment decision support and oil market analysis. The use of near real-time reporting through a SaaS dashboard allows the data sets and raw optical images to be transformed into meaningful and readable data; this client sector contains service users that may lack specific oil market expertise.
Global service
Service/ system concept
OilX's OTAM interface is developed as a data subscription service in the form of an app for oil storage monitoring, which utilizes Sat-EO data for all crude oil producing and consuming countries. The user can monitor the stock level of oil storage tanks at tank level granularity for all high relevance tank farms. The SAR data is optimally fused and contextualised to be presented to the targeted user group of oil traders and oil analysts, whereas the monitored oil storage data is further integrated in global oil supply and demand flows.
The system's building blocks are:
Three different data sources:
National Statistics / Customs data
Earth and Satellite base AIS data
Satellite SAR data
Data fusion and Machine Learning Algorithms
Contextualized dashboards to present the fused data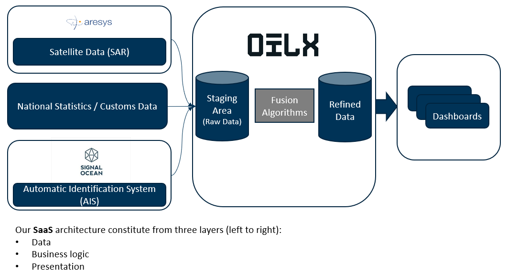 Space Added Value
The vision is an entirely independent, accurate, complete, real time source of data for oil markets to improve transparency and increase efficiency in oil markets. To achieve that, OTAM is based on two main pillars:
Exploitation of Sat-EO SAR and Optical processed information to estimate the crude oil stock variation based on floating-roof tanks, and
Fusion of the Sat-EO data with automatic identification system (AIS) based cargo tracking data for higher contextualization into the existing workflows of the oil industry.
The above pillars combined, help monitoring the full cycle of the oil supply chain and offer actionable insights to oil traders, in almost real time, opposed to the traditional time-lagged ways of national reports.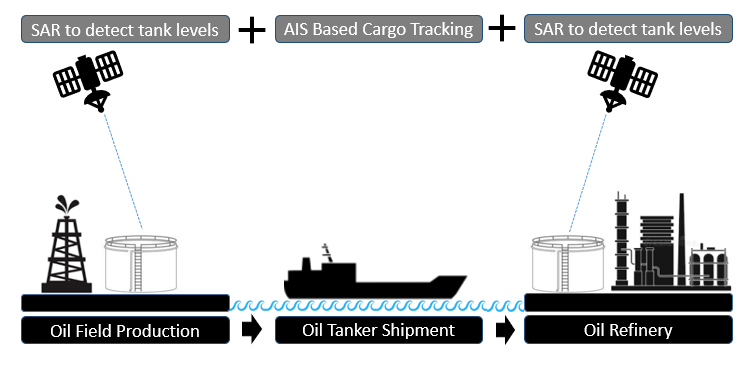 Current Status
A tank by tank geospatial annotation of core tank farm locations including tank geometry features has been concluded is being further expanded to other sites.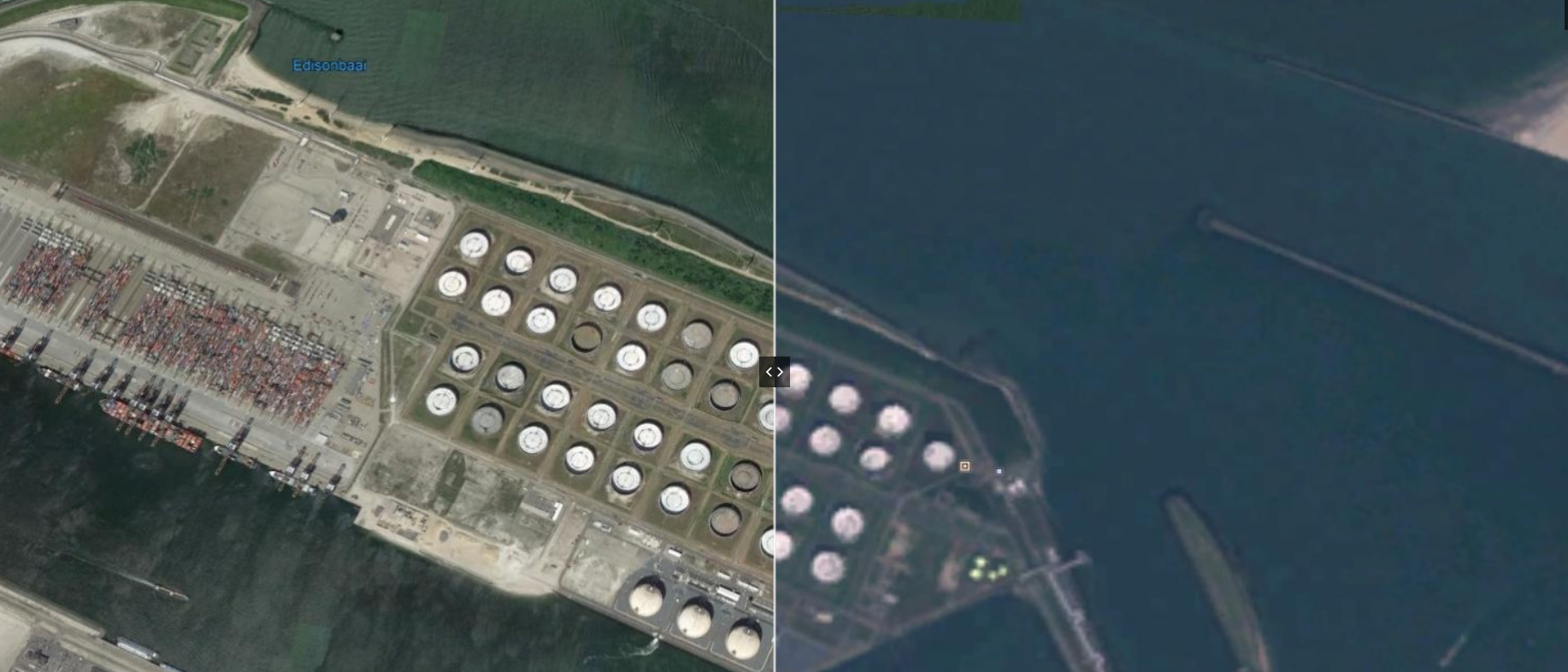 Furthermore, time series of stock changes at tank farm level have been created, based on SAR measurement, for the above annotated locations, using model trained on ground truth data.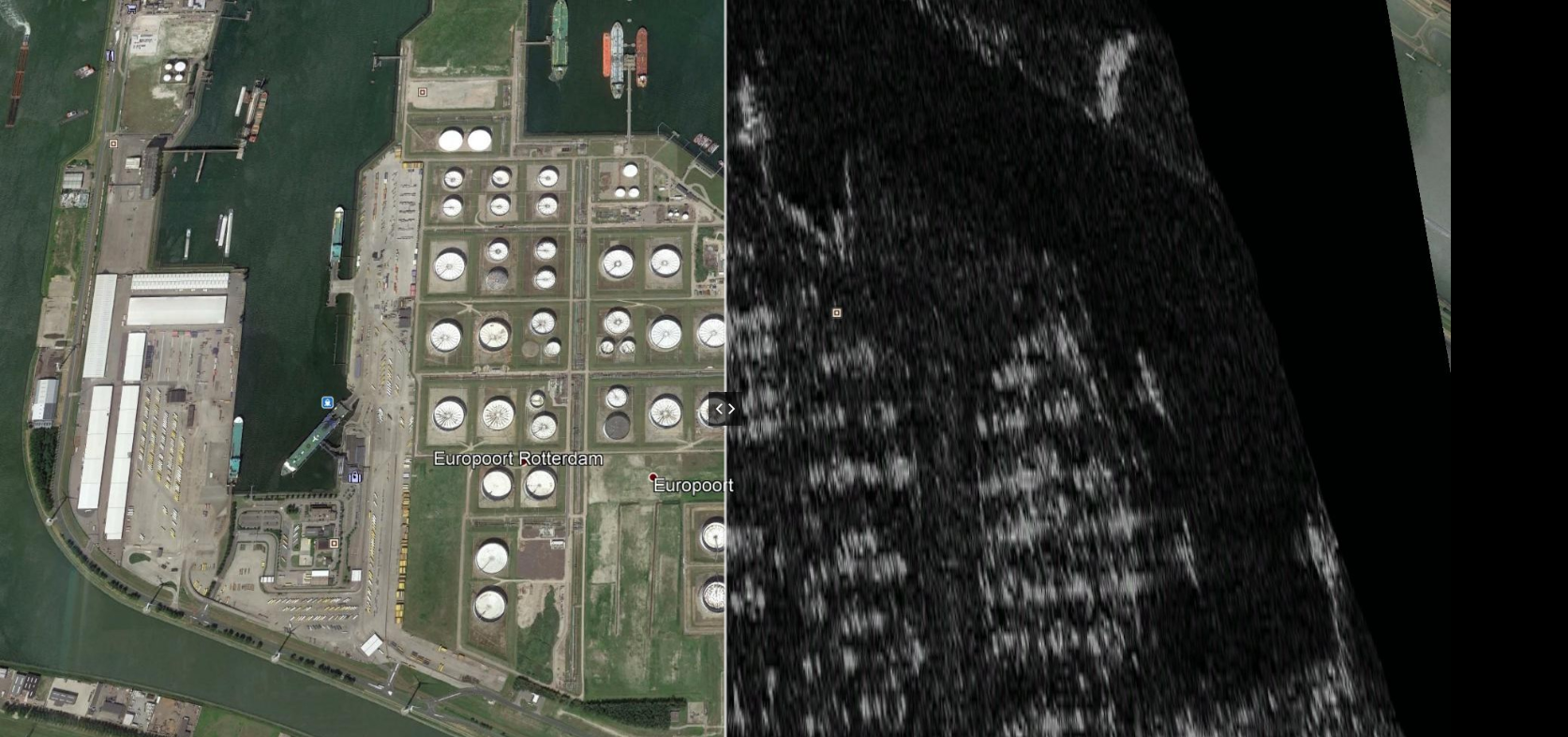 Tank farm level data is cross validated with pipeline and AIS based cargo tracking data.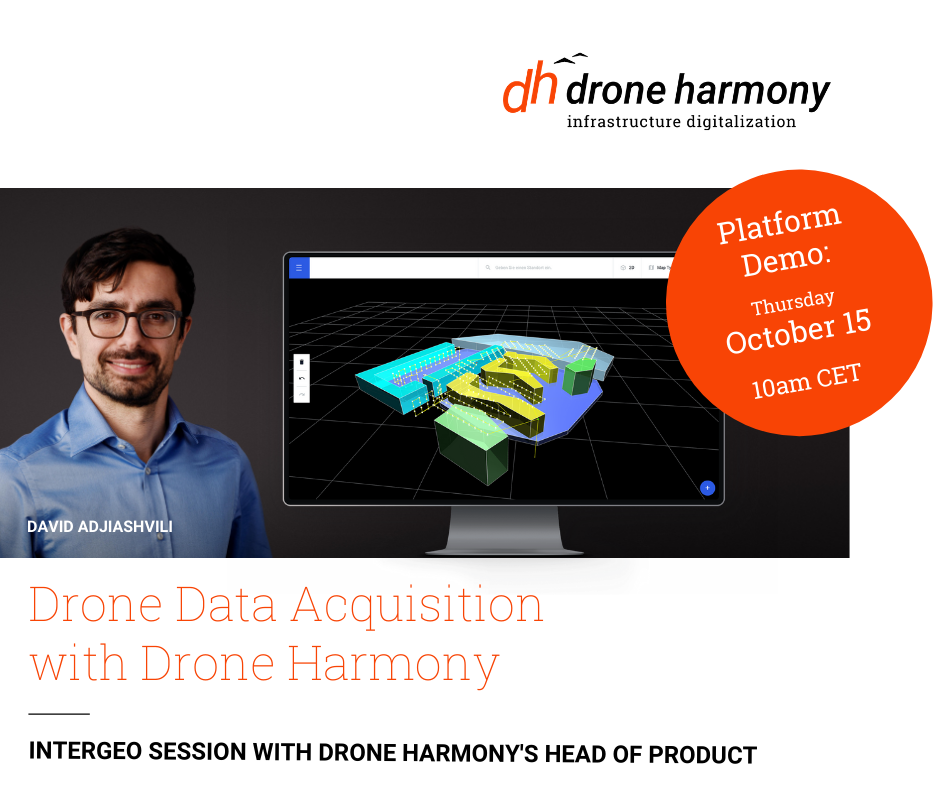 Prime Contractor(s)
Subcontractor(s)
Status Date
Updated: 15 May 2019
-
Created: 09 July 2019