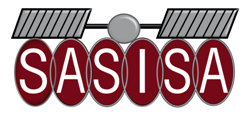 Objectives of the service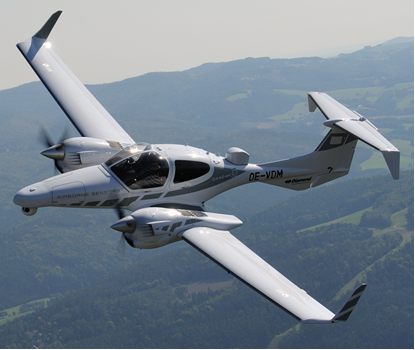 SASISA aims at proving the concept of a reliable, low-cost, real-time disaster-surveillance service for first responders and other civil security-sector users that combines a variety of existing space and terrestrial technologies in a new modular approach and permits a much higher performance/price ratio and more flexibility in fast, effective emergency response than current operational approaches. This new capacity to be validated by SASISA has been identified by users as a required enabler for the safety and security performance that is expected by European citizens. However, it has not yet been brought within practical operational reach of users in the civil security sector. SASISA is to prepare the ground for a versatile, commercially viable new service that satisfies these operational requirements in Europe and potentially also beyond.
With active involvement of stakeholder and users, the feasibility study is to investigate, analyse and define the best feasible implementation of the service, prove the concept in collaboration with the users and prepare the ground for a viable business case to sustain the system and its associated services.
Users and their needs
SASISA is shaped by requirements suggested by institutional users who are in charge of preventing and reacting to disasters such as floods, earthquakes, landslides and industrial accidents as well as for search and rescue operations, including in the mountains and at sea. The service can also be used for routine monitoring purposes, e.g. critical infrastructure and border surveillance. SASISA is primarily targeted at public-sector civil security user communities world-wide, including international organisations dealing with humanitarian and disaster response and development issues.
The service can be expected to also be attractive to commercial users such as pipeline operators. In the current phase of the activity, two Austrian government agencies are directly involved as participating end users: the Fire Service and Civil Protection Department of Lower Austria and the Department for Civil Protection and National Defence of Styria. Each of them operates a state-wide alarm centre that also has the task to coordinate and/or direct emergency response operations based on an integrated situational picture.
Service/ system concept
User agencies gain valuable new operational capacity for strengthening the safety and security of citizens in disaster and emergency situations. The key feature is that the new service can feed collected data instantly and directly into the users command and control processes and thus provide them with otherwise unavailable, operationally crucial situational information in near-real time during emergency operations.
Up to now, the results of airborne surveillance can only be accessed by users days or weeks after collection and thus lack immediate operational relevance in most emergency situations. Through the service's integrated combination of satellite-enabled instant airborne monitoring with complementary satellite imagery that typically becomes available after a day or more, the advantages of space technology can be fully exploited for emergency response.
Space Added Value
The integration of up-to-date commercial space technologies in the SASISA service offers improved flexibility, efficiency and reliability. In emergency situations, satellite communication permits transmission of near-real time imagery and other remote sensing data from aircraft to emergency responders and decision-makers on the ground even when the terrestrial communications network infrastructure is destroyed and the emergency area inaccessible for quick setup of local line-of-sight radio links.
Satellite communication also provides increased flexibility for operations in international disaster assistance scenarios. Satellite navigation is indispensible for precise geo-referencing of airborne sensor data and their effective use as an operational source of mapping information and situational awareness during an emergency. Remote sensing from space provides essential additional information in combination with in situ airborne remote sensing.
Current Status
In the first two project phases, a productive, durable framework of interaction was established between the participating users and the project consortium. Input from the participating users confirmed the user need for SASISA as a tool for gaining currently unavailable situational awareness information in disaster response operations.
The Mid Term Review Meeting took place in Graz (Austria) in May 2012 with participation of users and national delegates.
The second half of the Feasibility Study project was dedicated to proving the feasibility of the most challenging technical aspects:
Integrating the Ku band terminal in the small aircraft to provide significant bandwidth improvements over other existing solutions that rely on L band technology,
Implementing the onboard image processing chain that enables delivery of various kinds of digital geoinformation products to users in near real time before the aircraft returns to base.
In addition, a viable business concept for the service was developed in cooperation with the aircraft operator and airborne sensing provider Diamond Executive Aviation (DEA) as a new commercial partner for the subsequent SASISA Demonstration Project and service rollout. The project led to a roadmap toward launching the new service after a two-year integration and demonstration effort, with the plan to demonstrate the utilisation of the SASISA service in three typical natural disaster scenarios with users.
The Final Review Meeting and the Final Presentation were held on 21 March 2013 at ESTEC. The enlarged SASISA consortium led by Knowledge & Analysis LLP with subcontractors in five European countries submitted its full proposal for an IAP Demonstration Project in November 2012. The SASISA Demonstration Project was approved by ESA and began on 21 March 2013.
Prime Contractor(s)
Subcontractor(s)
Status Date
Updated: 13 June 2013
-
Created: 15 February 2014