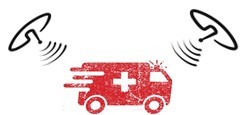 Objectives of the service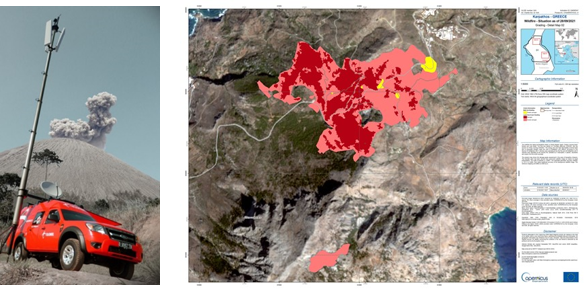 This study investigated how satellite services (mainly SatCom and additionally EO) could be used in a very clear pragmatic way in order to address real life immediate needs (solving problems) for emergency responses (fire fighters, medical rescue etc.) and law enforcement entities.
ENEA took this a step further towards producing a useful product/service scenario after this study – and has worked together with local end-users/stakeholders – the Romanian Protection and Guard Service (www.spp.ro) and the Romanian Special Telecommunications Service (www.sts.ro/en). They have already presented us with their current problems and needs and we aim to directly address them in the scope of this study – in order to ensure the best integration of (secured) SatCom and EO services for their indicated real-life scenarios.
Users and their needs
Involved specific stakeholder(s), user(s) and customer(s) involved in the activity were:
Romanian National Protection and Guard Service (www.spp.ro)
Romanian National Special Telecommunication Service (www.sts.ro/en)
Romanian Emergency Response Centre (https://www.igsu.ro/)
The first workshop of the study was held with Romanian's PPDRs on 19.02.2021.
In addition, ENEA worked together with Public Safety Communication Europe (PSCE www.psc-europe.eu/) to contact and involve other interested stakeholders and potential end-users (PPDRs) at the European level.
ENEA and PSCE held discussions with EU based PPDRs that helped to better determine their specific needs for the exposed/identified scenarios.
The 2nd workshop of the study was held with Romanian's PPDRs on 21.09.2021 – by ENEA at ISU headquarters in Bucharest.
The study determined the exact scenarios and needs of all the identified stakeholders, the targeted Satellite services that can be used as-is and identified potential new services / value-chain items/actors that can be created/used in the future to address these (or similar) scenarios.
Service/ system concept
The study determined how/which services will be used/deployed; with focus on the direct usage of current Satellite services – and also on providing pragmatic info on what new option/services could be added in the future in order to better address these (or similar) scenarios.
Space Added Value
This study determined new efficient ways to use the existing Space services to provide pragmatic help to PPDRs in EU.
Status Date
Updated: 07 January 2022
-
Created: 14 October 2021