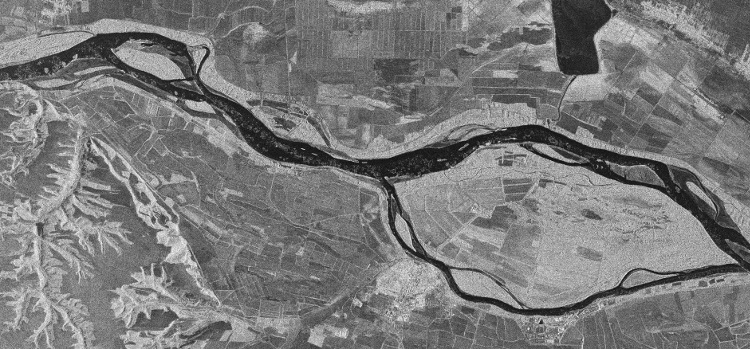 The period of frigid weather that hit Eastern Europe in early January of this year closed down shipping on the Danube River, one of Europe's most important inland shipping routes. River ice caused transportation authorities in Romania, Bulgaria, Serbia, Hungary and Slovakia to stop river traffic in order to prevent accidents, causing losses of tens of millions of euros in the region.
The unusually severe weather conditions, however, allowed the Romanian river authorities, the River Administration of the Lower Danube (AFDJ), to extensively test a space-enabled service currently being developed to monitor conditions on the busy river.
The new river monitoring system, the development of which is being supported by ESA through the ARTES Integrated Applications Programme, enhances the existing system RORIS (Romanian River Information System), Romania' s national system for traffic management. It takes advantage of very high resolution Synthetic Aperture Radar (SAR) data supplied by COSMO-SkyMed, a constellation of four Earth Observation satellites operated by ASI, the Italian Space Agency. This constellation passes over this region of Eastern Europe some four times a day, meaning the SAR data can provide near real-time observation of river conditions.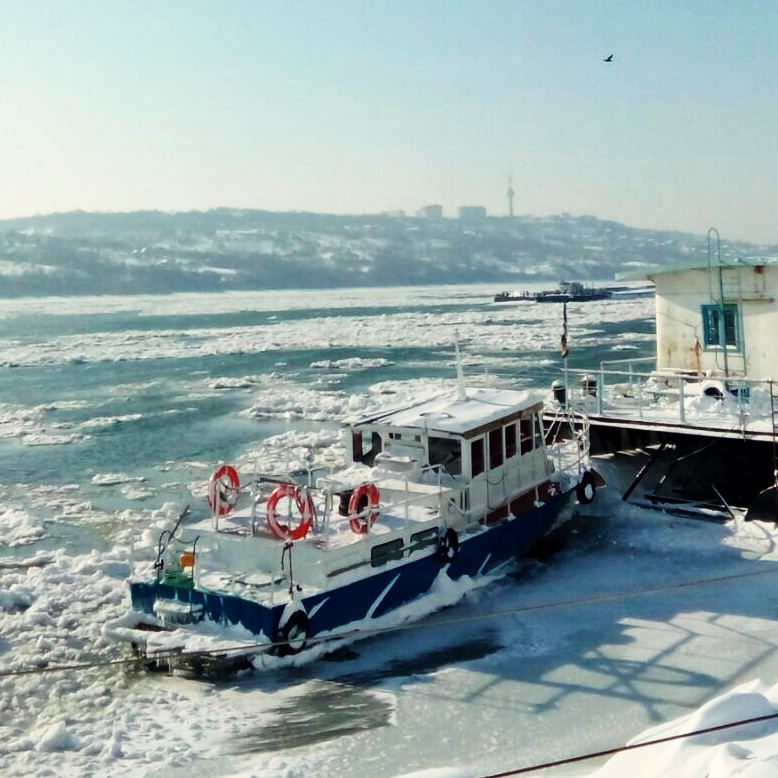 As part of the IAP Demonstration Project, Bucharest-based Rartel S.A., together with consortium partner e-Geos (Italy), is developing and testing special algorithms based on COSMO-SkyMed data that detects sand banks, an issue that arises mostly in the summer months when river water levels are low, and ice banks in the winter. When the system is fully deployed, AFDJ will be able to determine the location and shape of these impediments to navigation and will have a robust and cost-effective communication system, based on satellite technology, to disseminate this information to end users.
"The challenge the river authorities face is to be able to warn skippers in advance of dangerous navigation conditions, so that they can remain at dock or can reschedule their journey using an optimised route," says Dan Istriteanu, the project manager from Rartel. "It is especially important to avoid situations where vessels in transit are blocked by ice formations or get stranded on sandbanks in shallow water areas. This can cause bottlenecks in river traffic and raise the risk of collisions and other kinds of dangerous accidents."
"The unusual winter conditions certainly demonstrated for us how useful the new system will be," Romeo Soare, Head of the Giurgiu Branch at AFDJ. "We keenly look forward to further validation of the system and its comprehensive deployment in 2018."
While the AFDJ will be the first beneficiary of the river monitoring system, it could also in due time be used directly by the skippers themselves, Dan Istriteanu points out. And while the system will initially be deployed in Romania, it could also be used by other countries along the Danube, Bulgaria, Serbia, Hungary and Slovakia.

For more information about this activity, contact RARTEL
All photos credit AFDJ
Save
Save
Save
14 February 2017
Last updated at 14 February 2017 - 09:53