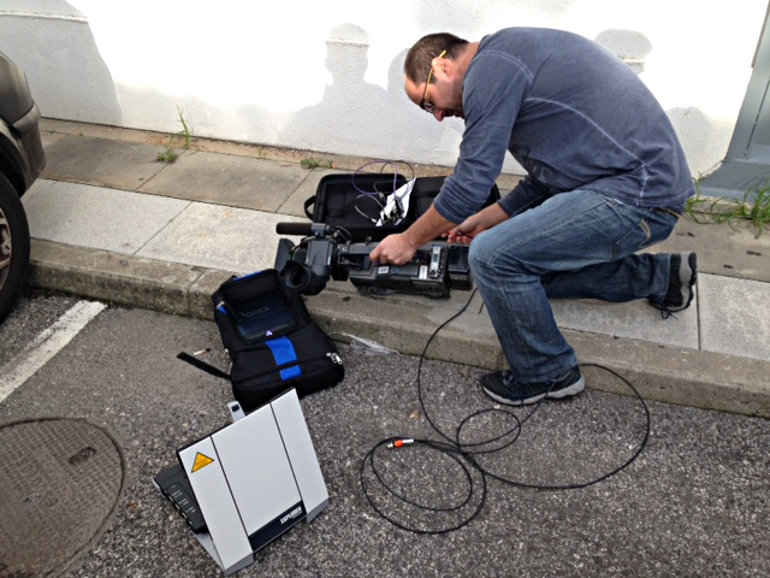 High definition video is pleasing to the eye, but it requires significantly more bandwidth for transmission than standard video. The new High Efficiency Video Codec (HEVC, also known as H.265) goes a long way to mitigating the problem by offering nearly twice the efficiency compared with the current industry standard video codec, H.264. This means in practice that HD video can be streamed where previously only standard definition video was possible.
In order for the broadcast industry to fully take advantage of the capabilities that HEVC offers, a key step has been to make HD media streaming services possible from mobile satellite terminals. This reflects growing demand for broadcast quality video content from regions with limited terrestrial infrastructure.
Responding to this need, a recently completed activity supported by ESA through the IAP programme has resulted in the delivery of one of the first mobile HEVC/H.265 encoders to reach the market. The prime contractor, Quicklink (UK), has developed a highly portable unit that offers variable bit rate dynamic HEVC video transmissions. It has been tested over several commercial mobile satellite services.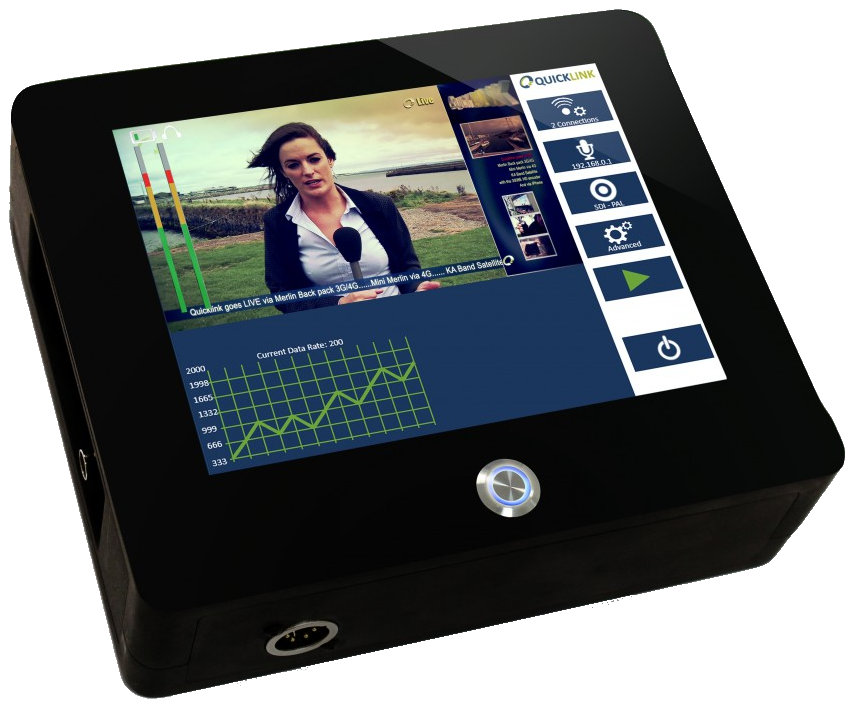 An initial pilot took place in Europe with a number of major broadcasters, including Al Jazeera, BBC, Sky News UK, TV2 Denmark, and TVI Portugal, using the HEVC encoder over the Inmarsat BGAN HDR (High Data Rate) network. This was followed by transmissions which used the encoder in conjunction with higher speed Ka-band services, namely Inmarsat's Global Xpress (GX) and Eutelsat's NewsSpotter services. The Quicklink product, called the Quicklink Midi Backpack, was officially launched in September 2015 at IBC, the annual broadcast industry trade show.
The portable unit is notable for its small, robust form factor. In addition to using satellite links, it also offers the standard terrestrial connectivity options (ADSL, Wi-Fi, 3G, 4G, LTE). The software automatically transmits at the optimum video bitrate based on the detected connection speed.
Geo-tagging content is also growing in importance for the media industry. The Quicklink unit allows all streamed media to be geo-tagged to confirm the authenticity of the source location. GNSS is also used to show placement, tracking and movement of the equipment whilst in the field as well as generating overlays using Google Maps for such things as cycling events.
"We are really proud that we were part of this exciting project that enables broadcasters to transmit high quality video at reduced data bandwidths," says Bethan Hill, Head of Sales at Quicklink. "The cost savings and improved quality that can be achieved are both important factors when selecting a solution of choice."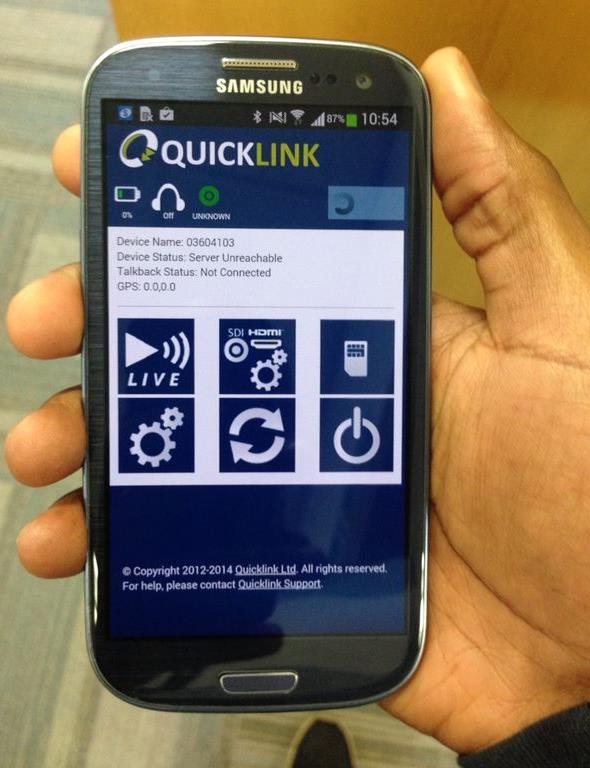 "The quality continues to improve as the developers of HEVC continue to enhance the codec," she adds. "We receive quarterly updates that have additional HEVC standard features. These are then implemented within our software."
"It's always rewarding to work with smaller companies which are agile enough to leverage the latest technologies" says Marco Sartori, Applications Engineer at ESA. "For example, Quicklink decided to change the processor early in the project which was a good choice since it led to a more flexible solution in the medium term. They also made use of 3D printing which enabled the rapid fabrication of improved case designs."
"Success in journalism comes from being first to broadcast meaningful content to your audience. Global Xpress will enable broadcasters to stream HD video from the most remote locations or in areas where terrestrial networks do not support such content whenever a story breaks," says Inmarsat's Martin Turner, Director of Media Business. "With easy to set-up terminals and one seamless global network, broadcasters and journalists alike can share breaking news in real-time very easily."
All images credit Quicklink Ltd
25 January 2016
Last updated at 14 August 2017 - 13:42