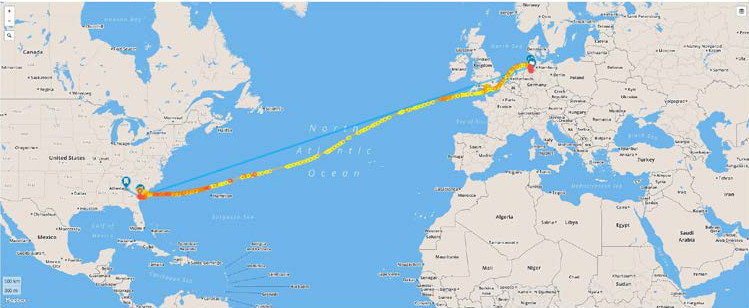 Over sixteen million maritime containers are in transit throughout the world on any given day – at sea, on rail, or over the road. Many contain a cargo valued at more than one million euros. The annual value of all the cargo transported in maritime containers is estimated at five trillion euros. Transporting these containers is a business worth 900 billion euros annually.

These figures reflect the immense size of the global supply chain. However, supply change management is not keeping apace, as the following figures indicate:
30% of all shipments arrive either damaged or delayed.
15% of companies' logistics costs are either inventory cost or safety cost.
30% of all perishable goods never reach the end destination.
One in five cargo insurance claims is due to moisture damage.
Each year cargo worth 60 billion dollars is stolen worldwide.
"Operating a global supply chain means mostly reacting to issues, instead of actively managing it," says Gerd Eiden, RTICM project coordinator at LuxSpace. "Even if there was an opportunity to follow cargo around the world, this doesn't mean anyone is able to manage its position, let alone its condition or security."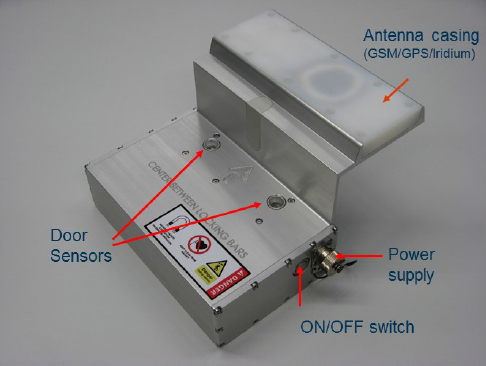 To address this challenge, a consortium led by LuxSpace (LU), in partnership with OHB Teledata (DE), megatel (DE) and arviem (CH), previously developed a service to monitor and track containers. The first-generation device satisfied certain basic requirements. However, feedback from users indicated keen interest in certain enhancements. With the support of ESA through ARTES Integrated Applications Promotion (IAP) programme, the consortium developed new, next-generation tracking system with various important enhancements. "The new service uses satellite communications to make global monitoring and tracking possible" says Jens Kuckertz, CEO of OHB Teledata. The tracking solution has a network of internal cargo sensors, integrates SAT-AIS data, and includes a cloud-based analytic component. It is called RTICM (Real Time Intelligent Cargo Monitoring).


The RTICM device can be quickly and easily mounted and unmounted. For positioning, it incorporates a GNSS chipset. It incorporates a network of wireless sensors for monitoring door security, temperature, humidity, movement (or shock), and light. Via the terrestrial GSM network or IRIDIUM satellite communications, the relevant data is sent to the communication backend and then forwarded to the web-based frontend, from which a user can instantly monitor the location and condition of the container.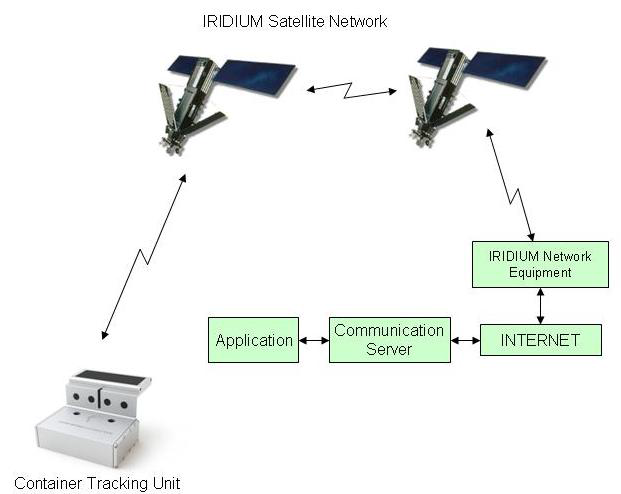 The cloud-based analytics component, which the consortium offers as part of the service, uses sensor data in combination with other data sources to provide actionable information, such as intrusion alerts, time-exceeded alerts, and fulfilment and performance analysis. This is essential, so that negative trends can be corrected before they become costly problems.

One key user requirement is continuous localisation of a container on land or at sea.

As long as the RTICM device is in range of the GSM or the Iridium satellite communication network, position reports can be forwarded and the container can be easily localised.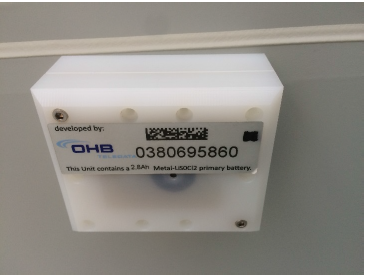 But the problems start when the containers are shipped in a sea-going vessel or a smaller inland container ship. The sea-going containers are stacked within the ship's hull, causing a loss of connectivity. Restricted connectivity to the GSM network in coastal areas, being outside the GSM coverage on high sea or loss of line of sight to the Iridium network precludes the localisation of the container.

To maintain localisation of the container under such circumstances, satellite-based AIS data is also used.

The added value of AIS is not just vessel positioning. The AIS system also provides the vessels Speed over Ground (SoG), Course over Ground (CoG) and other information related to the routing of the vessel. Thus a container vessel can be followed very closely and any deviation from the planned shipping route can be identified. Detours, unplanned harbour arrivals, or loitering at sea can be detected and the estimated time of arrival (ETA) of the container vessel can be updated continuously.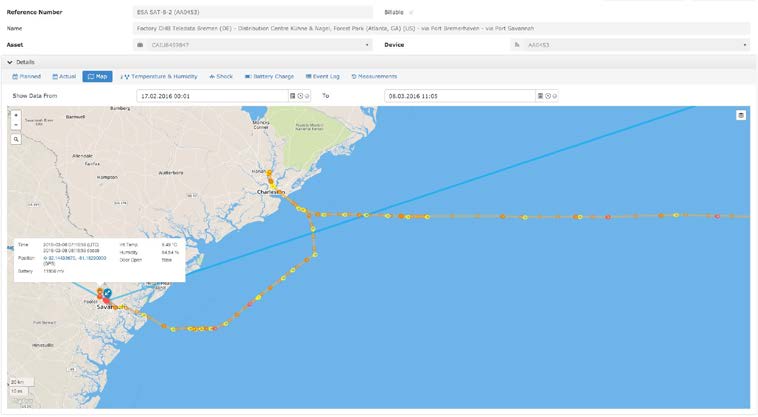 To test the new RTICM system, a pilot ran from July 2015 to March 2016, involving key users from the chemical industry, food industry and the logistic sector (K&N). A number of different transport modes (rail, road, ship), shipment itineraries (national, European and international/overseas) were selected for this pilot. In total twenty shipments with durations of up to six weeks were organised. The pilot was a success, indicating that the RTICM system is stable and reliable, and that it is suitable for large-scale commercial deployment. A baseline pricing scheme was also agreed with customers on the order of €115 fee for each monitored cargo shipment. With the losses thus prevented estimated to be €235 per cargo shipment, this means net savings of €120 per shipment on average.

"Business cases for various users indicate in average a saving potential of around 5% on the total logistics costs using real-time cargo monitoring services," says Stefan Reidy, CEO of arviem. "Although substantial returns are clear, most potential customers are not interested in investing in such a system and running it themselves. They want a full service solution."
The future looks very bright for the new service: "We expect the system will be monitoring 750,000 shipments annually within three years," Reidy adds.

"This very successful ARTES-supported demonstration project highlights one of the key features of the IAP programme, namely fully validating a concept through a pilot with real users," says ESA's Davide Tomassini, Technical Officer for the activity.
06 June 2016
Last updated at 04 November 2021 - 07:27