Objectives of the service
Italian Navy and Coast Guard, are involved in monitoring and control operations on open sea and specific marine areas, and in search and rescue purposes (e.g. people smuggling between Libyan and Italian coasts); in relation to these scenarios there is constantly the need for a more complete and deeper awareness of events at sea, for optimization of both patrolling operations and search and rescue performances.
Merchant ship companies, leisure boat users and the related Insurance and Assistance Companies want to perform a better management of risks related to navigation, reduction of navigation incidents, a better monitoring of pollution caused by possible oil spill events. IMONA Platform leverages on the integration of Satellite Assets (EO, GNSS and SATCOM) with ICT technologies (e.g. Web Services, smartphones, GIS, 3G, Bluetooth, etc…) and services (e.g. AIS, Meteo data, etc…) to augment the maritime situation awareness of the Users, providing them with the following secure and easily accessible services:
Maritime COP Enrichment (eCOP)
Potential Illegal Buildings Detection
Safe Navigation and Port Security Monitoring
Oil Spill Monitoring
Risk Analysis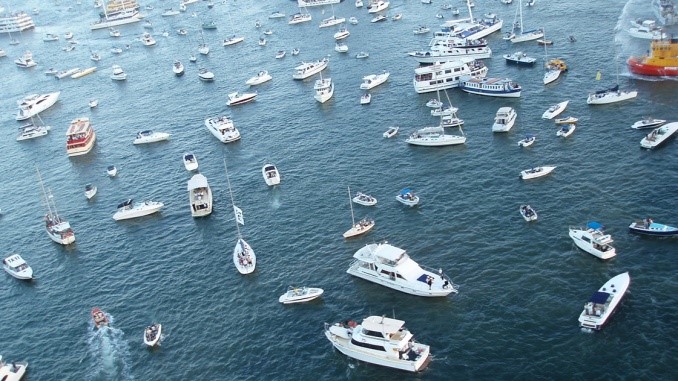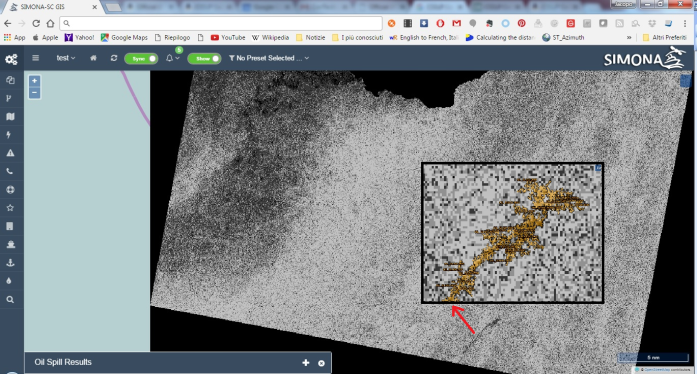 Users and their needs
The User needs targeted by SIMONA can be grouped in the following six macro areas:
Open Sea Control Authorities

(Italian Navy and Italian Coastguard)

:

Ship detection and characterization (particularly in relation to non-collaborative ones) in support to surveillance operations;
Cyclic monitoring of a specific area for non-collaborative ships or safety critical events and activities, with NRT output;

Coastal Control Authorities

(Italian Coast Guard)

:

Monitoring of small vessels position reporting emergency Call (eCall) for supporting Search and Rescue;
Acquisition of Local Based Information concerning the leisure boat traffic and non-collaborative vessels;
Monitoring of large coastal areas for potential illegal building activities detection;

Mercantile Transport Companies

(d'Amico International Shipping (IT)

:

Support to safe routes through integration of meteo/oceanographic alerts and collaborative signalling;
Evaluation of Oil Spill events, and of risky situations on remote harbours;

Insurance Companies and related customers

(GB Sapri and insured leisure boat users (IT))

:

Reduction of risks for customers during navigation, better knowledge of maritime situation;
Statistics on hazards and accidents;
Risk analysis, for diversification of insurance and value-added LBS packages, and for management of risks for customers navigation.

Service/ system concept
SIMONA Platform is able to fuse and correlate data from different sources (Satellite Assets downstream, AIS, Meteo/Oceanographic, position reporting, crowd-sourcing, other), and to generate value-added information to provide to the Users through Web Services, smartphone Apps and adapters to legacy systems. This way SIMONA can support Users in: enhancement of safety of navigation at sea, risk monitoring, maritime situation awareness.
Hereafter some concept views of the services realized implementing this approach: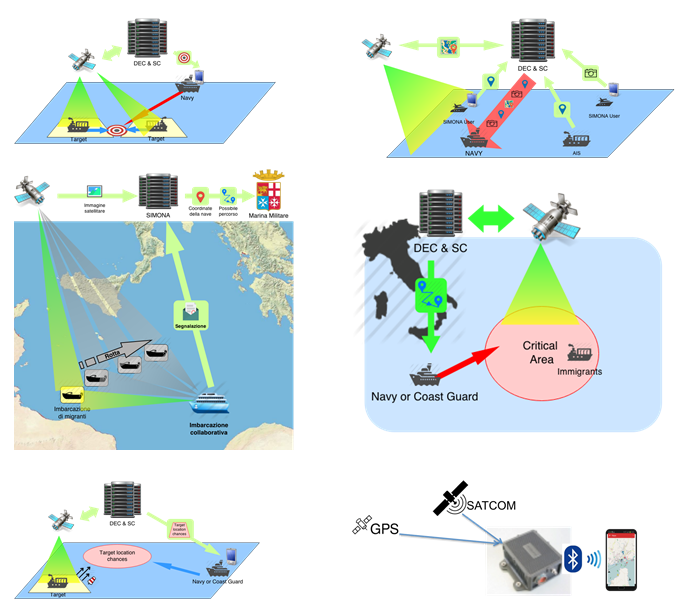 Space Added Value
EO is integrated for:

Change detection to detect potentially illegal coastline buildings,
Ship detection and characterization to support tracking and tracing of non-collaborative vessels, and to support evaluation of risks of navigation to remote harbours;
Oil Spill evaluation to detect and characterize oil slicks communicated by the User,

GNSS is integrated to complete the service proposition with LBS towards singular end-users (e.g. leisure boat users):

Support navigation on safe routes;
Position reporting for location-based bulletin information, and for traffic monitoring;
Support to precise eCall positioning;
Geo-reference collaborative user-generated local pictures.

SATCOM is integrated for:

Continuity of communication (position reporting, eCall) and service feedbacks (mainly bulletins or alerts) between coastlines (where 3G/4G is available) and open sea
Current Status
The different SIMONA services have been adopted, according to their interest, by the involved users (i.e. Italian Navy , Italian Coastguard, d'Amico International Shipping and private leisure boat owners) during the peak of the summer season from April until August 2017. Feedbacks have been collected and analysed.
SIMONA project ended in November 2017.
All services are ready to be commercialised therefore contact the project manager for more information on one or more SIMONA features.
Prime Contractor(s)
Status Date
Updated: 17 November 2017
-
Created: 09 December 2014