Objectives of the service
The objective of SiPeCon is to offer sensor information for Integrated Pest Management (IPM) services to crop protection agents as a business service. With this service crop protection agents can quickly increase the level of pest control by developing and offering new business model based on IPM services (more value) instead of "box-moving" pesticides only.
Users and their needs
SiPeCon primary clients are crop protection agents. The crop protection agent clients are the end-users (farmers). The end-user need is more effective pest control (more crop value per acre with less pesticides). The clients need is pest monitoring sensor information to develop novel IPM services to fulfil the end-user need.
The first business case of SiPeCon is pest monitoring (especially Red Palm Weevil) for date palms. Date production is a global agricultural industry producing about 7.5 million metric tons of date fruits representing more than 10 billion USD annually. The date fruit is marketed all over the world as a high-value confectionery and fruit crop and is an extremely important subsistence crop in most of the desert regions.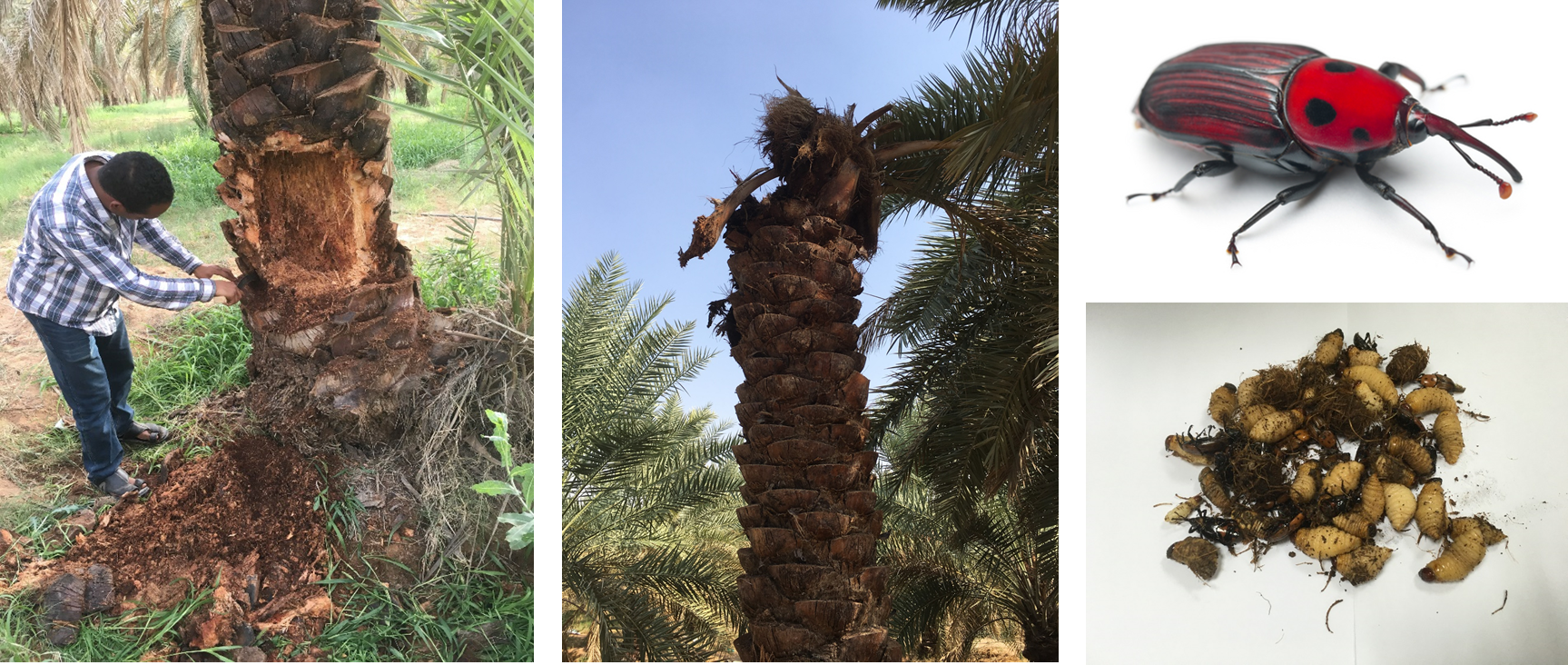 The Red Palm Weevil larvae causes severe damage on palms and has hardly any natural enemies. With SiPeCon IoT sensor technology enables automatic monitoring and detection of pest infestation and can replace traditional labour intensive and inefficient visual inspection of pest infestation in date palms.
First region of interest is Middle East - North Africa
Service/ system concept
Sipecon offers information services based on a fully operational sensor information supply chain to support crop protection agents and their clients (farmers) who want to increase crop production yield by reducing yield losses caused by pests and embrace Integrated Pest Management (IPM) innovations to reduce reliance of chemical pesticides, which is a novel business approach for crop protection.
With a fully operational sensor information supply chain in place, pest control will reach the level of effectiveness that is needed to support and sustain our (future) food chain and to reduce global crop production losses by pests. Moreover, it also makes it easier for clients and end-users to gradually switch to a more environmental friendly approach based on biological pesticides instead of the traditional chemical pesticides, experiencing the commercial and environmental benefits.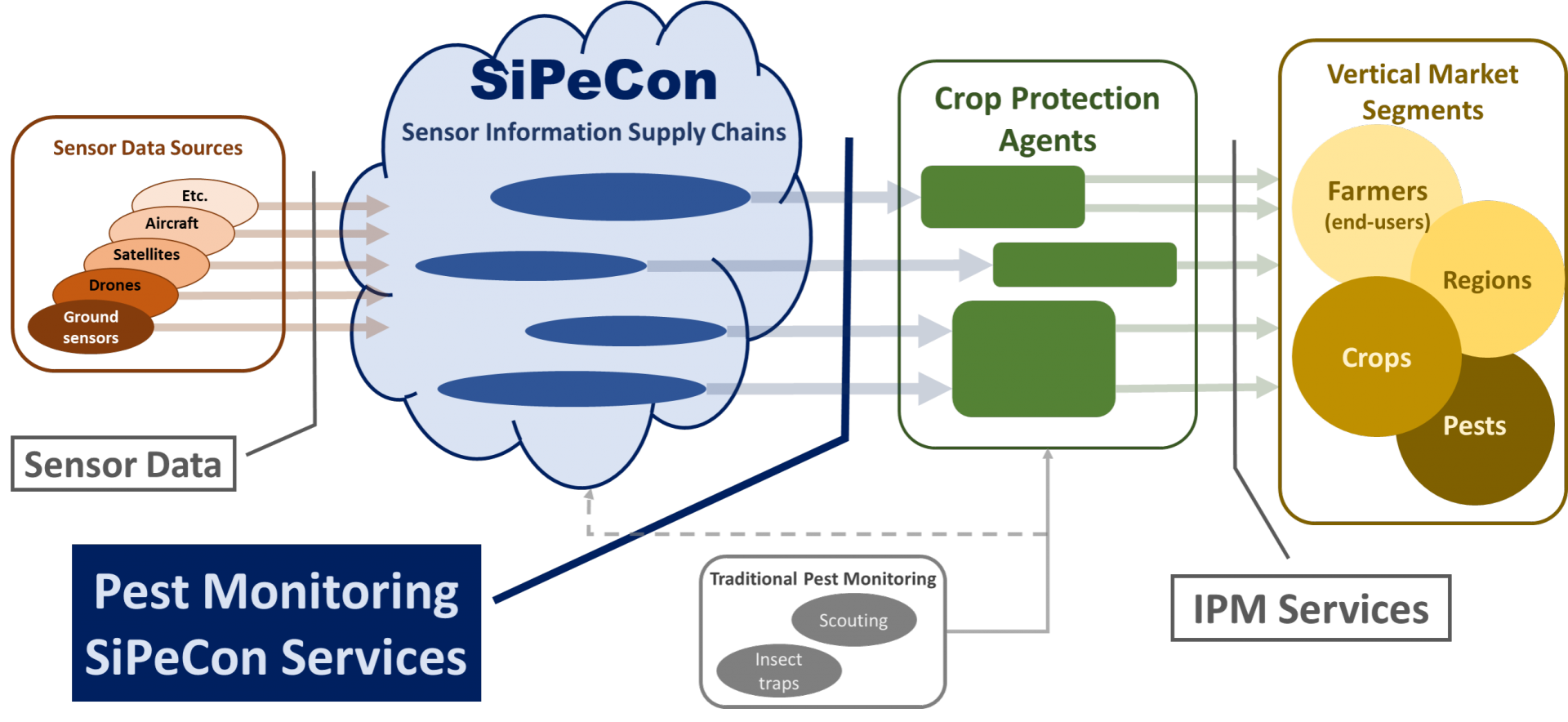 Space Added Value
Ground EO sensors, geolocated using GNSS receiver, contains a sensor front-end and a standard radio I/F back-end. A gateway connects by default to Internet through Ethernet, WiFi or a GPRS network. A SATCOM connection may be an option for true remote operation, in case internet nor GPRS networks are available.

A Mobile App for large-scale pest monitoring using automatic insect detecting using a network of smart insect traps mapped on satellite base images. The network uses long-range low-power communication technology and enables reliable and cost-effective monitoring of large date palm areas for the presence of RPW infestations.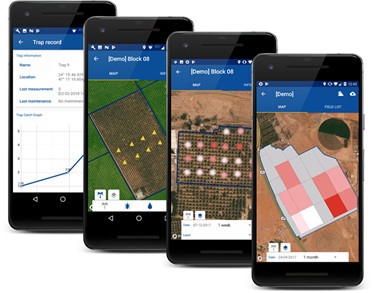 Data from the smart insect trap networks can be acquired remotely through GPRS or SATCOM and automatically presented to the end-users via Mobile Apps.
Current Status
The feasibility study has been concluded and the team is investigating the subsequent steps towards the commercialization of the service.
The current approach foresees to include Sipecon IPM service as part of the DateGIS solution.
Prime Contractor(s)
Status Date
Updated: 12 July 2018
-
Created: 12 July 2018