Objectives of the service
The increasing availability of satellite Earth Observation (EO) data is revolutionising situational awareness capabilities. The risk, however, is that operators in commercial, maritime, land and other environments will not be able to assimilate, understand and react knowledgeably to all the available data. Important (possibly life-saving) opportunities to prevent or respond to incidents will be missed. Sirius brings together current and developing Artificial Intelligence (AI) with proven operational expertise and end-user understanding to create a new platform delivering Actionable Intelligence. This real-time situational awareness, with automated feature detection and classification, will further incorporate accountable machine-prompted actions initially in the maritime environment.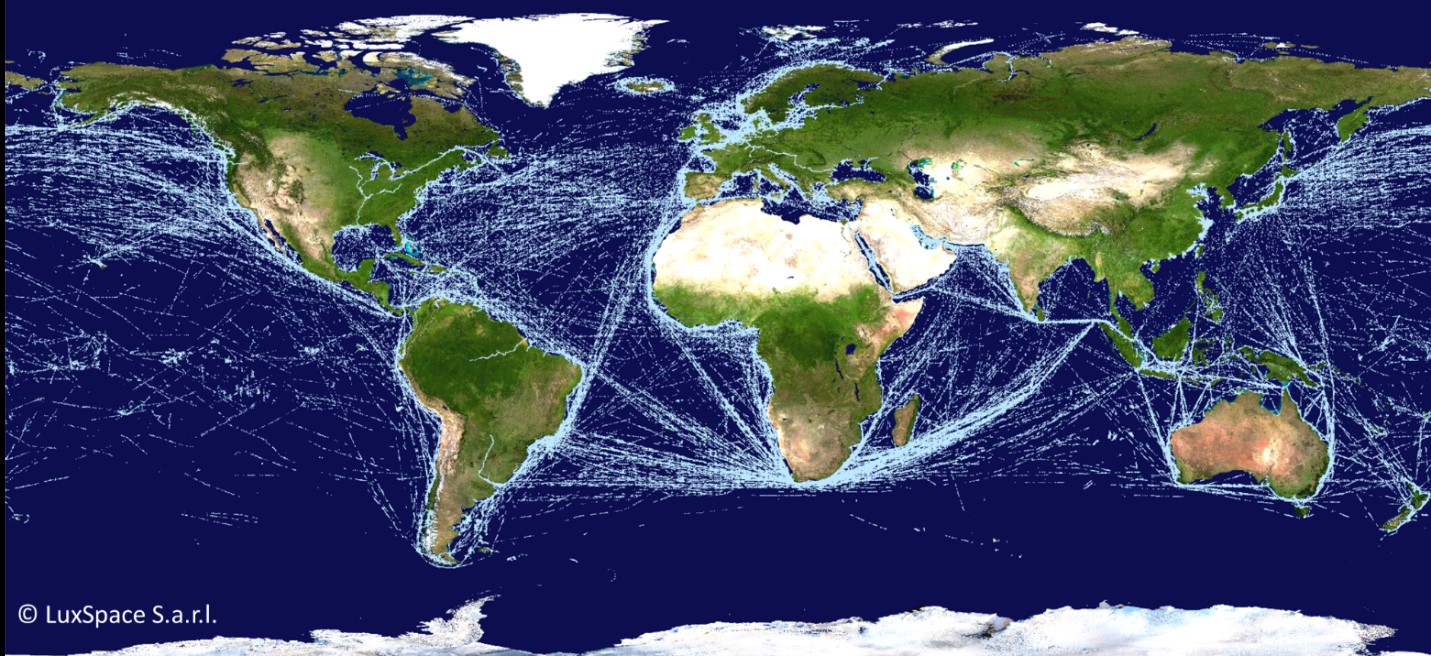 Users and their needs
The first phase of SiriusInsight is designed for the maritime domain, where, through SiriusInsight, the operator is able to identify, classify and understand contacts of interest in real-time, with applications in a wide range of commercial and non-commercial industries including shipping, insurance, oil and gas exploration and production, commercial security companies, logistics (including whole supply chain analysis), fishery protection, ports and search and rescue. There is much discussion about the digitisation of the shipping world (ship-management, ports etc.); SiriusInsight provides the right capability at the right time for these developments.
SiriusInsight will target a global market.
Service/ system concept
In the early phases of the project the SiriusInsight platform will integrate current technologies (e.g. computer vision techniques plus recently developed AI improvements plus a visualisation platform) and enable users to see the 'art-of-the-possible'. This phase has commercial value immediately. The final phases of the platform incorporate two pioneering AI technologies that firstly transform the effectiveness and accuracy of the analysed picture (iAI) and then deliver real-time planning tools for the first time in this environment (xAI).
Space Added Value
The project utilises both Earth Observation data and communication capabilities of space assets. EO data is initially being supplied by a number of providers. Additional EO and communication assets will be identified and procured during the development of user (and task) specific requirements. Sirius will be developing proprietary systems to identify and deliver appropriate space assets for individual tasks.
Current Status
With valuable information and experience gained from an Innovate UK funded technical feasibility stage, the SiriusInsight project is starting an ESA funded Demonstration Project with the aim of reaching commercialisation by Q3 2020. Initial work involves Data Acquisition, Data Visualisation, Visual Analysis and Pattern of Life Analysis.
Prime Contractor(s)
Status Date
Updated: 10 June 2019
-
Created: 29 March 2019