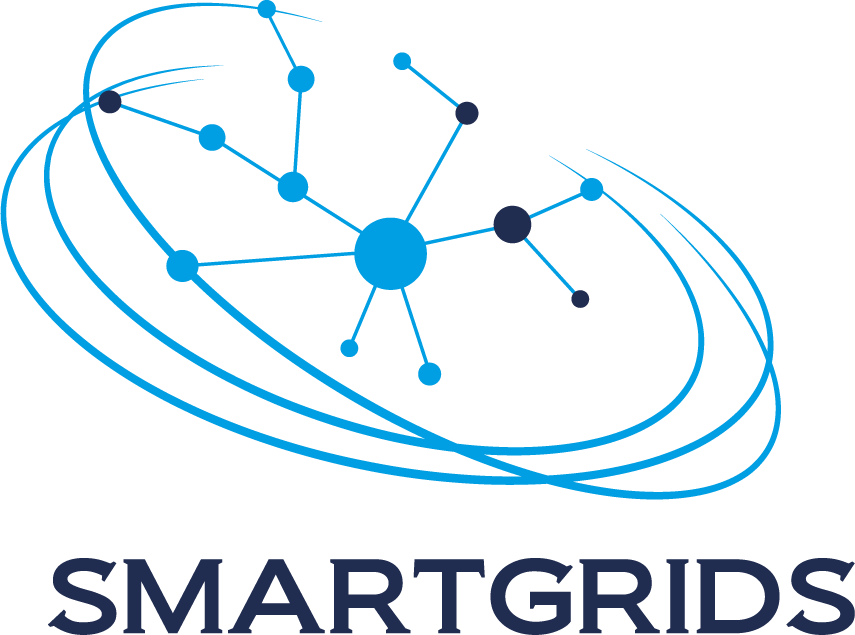 Objectives of the service
The SmartGrids feasibility study aims to identify how space based assets (satellite imagery, communications, navigation etc.) can be utilised for the benefit of stakeholders in the energy network sector. The objective is to develop services which can improve energy network performance, reduce costs, and mitigate problems which arise from the management, maintenance and operation of energy network infrastructures.
Services being considered so far include: large scale monitoring, forecasting, and prioritisation support for vegetation control; automatic detection and alert of infrastructure anomalies (subsidence, hot-spots, and foreign objects); emergency satellite communication backup channels; and, remote estimation of electrical consumption.
Users and their needs
Services are targeted at users with needs arising from management, maintenance, and operation of energy networks. Users responsible for infrastructure assets have the potential to benefit from services built on artificial intelligence and space-based assets.
Users engaged so far:
- National Grid Electricity Transmission (NGET) (https://www.nationalgridet.com/) owns the electricity transmission network in England and Wales. If belongs to the National Grid group with important business at US around New York and Rhode Island area. NGET has shown commitment towards supporting pilot execution and to follow project work on within the demonstration phase;
- Western Power Distribution (WPD) are the electricity distribution network operator for the Midlands, South West and Wales within the UK. They deliver electricity to over 7.9 million customers over a 55,500 square kilometres service area. WPD has shown commitment towards supporting pilot execution and to follow project work on within the demonstration phase;
- UK Power Networks (UKPN) (https://www.ukpowernetworks.co.uk/) is UK DSO with business at London, the South East and East of England. UKPN has shown commitment towards supporting pilot execution and to follow project work on within the demonstration phase;
And, through ESA's support:
- European Network of Transmission System Operators for Electricity (ENTSO-E) represents 43 electricity transmission system operators from 36 countries across Europe. It was established and given legal mandates by the EU's Third Legislative Package for the Internal Energy Market in 2009.
- Enel Global Infrastructure and Networks S.r.l belongs to the Enel Group, a multi-national power utility and leading integrated player in the world's energy markets, with a presence in 37 countries.
Needs:
Prevention of damage and faults caused by vegetation growth in proximity to infrastructure;
Automatic monitoring of infrastructure to detect and avoid damage caused by subsidence and extreme weather;
Automatic detection of foreign objects in powerline corridors;
Estimation of end user electricity demand;
Service/ system concept
Service products are ad-hoc to end user needs, whom can access either through a hosted geospatial web platform, or through API calls to a cloud hosted server, or through data products delivered in a format to be ingested by existing GIS workflows.
User discussions so far indicate the need for services in four application areas:
A – Vegetation monitoring
Service A-1: Provides a map showing vegetation species and vegetation proximity to powerlines. Map is updated as new raw imagery becomes available.
Service A-2: Extends Service A-1 to forecast upcoming problem areas. Uses information on vegetation species and current extent in conjunction with weather data and growth models.
B- Electric usage estimation
Service B-1: Provides an estimation of expected electrical consumption;
C – Automated Infrastructure monitoring and alert
Service D-1: Pylon displacement monitoring.
Service D-2: Identification of foreign objects in proximity to powerlines.
Space Added Value
By using global positioning services, in conjunction with satellite imagery, labelled features can be located on images captured from space. AI Computer Vision algorithms, capable of learning the signatures of labelled features, can then be trained and used to identify features on a huge scale.
The power of this technology substantial: once algorithms are trained scaling to cover areas is normally straightforward and extremely cheap in comparison to manual operations; and, the features which can be identified by AI are often invisible to the human eye – complex signatures can be learned with components which exist not just space but across spectra and time – and even across data collected from multiple sources.
Proposed services will use space assets in two main areas: satellite imagery and GNSS, which are coupled with breaking technologies such as cloud computation and deep learning. This brings a wealth of benefits over current methods. Namely:
Substantial reduction in monitoring costs
Simplicity in usage and programming new instances for new regions
Reduced post-processing for cleaning results up
Enhanced efficiency and agility in resource deployment
Early identification of problems
Increased resilience
Augmentation of existing practices with new capabilities
Strong scalability
Current Status
The feasibility study has been completed. Along study lifetime, requirements from users have been captured and transformed into a set of practical service specifications that ground an operational service with long-term business continuity prospectus.
Service description shifted from the first concepts and flexibly adapted to dynamic user needs, which also change along time. From the initial service portfolio, a consolidated one has been defined within the vegetation monitoring, demand estimation and infrastructure monitoring domain. Discussions with users and stakeholders have taken place to evaluate the short-term scenario within a potential demonstration phase. A notably large number of users have shown interest to follow activities on plus more that can potentially be engaged shortly.
Over the next weeks, the team is expected to work towards consolidating the grounds for the demonstration phase .
Prime Contractor(s)
Subcontractor(s)
Status Date
Updated: 13 April 2021
-
Created: 07 August 2019