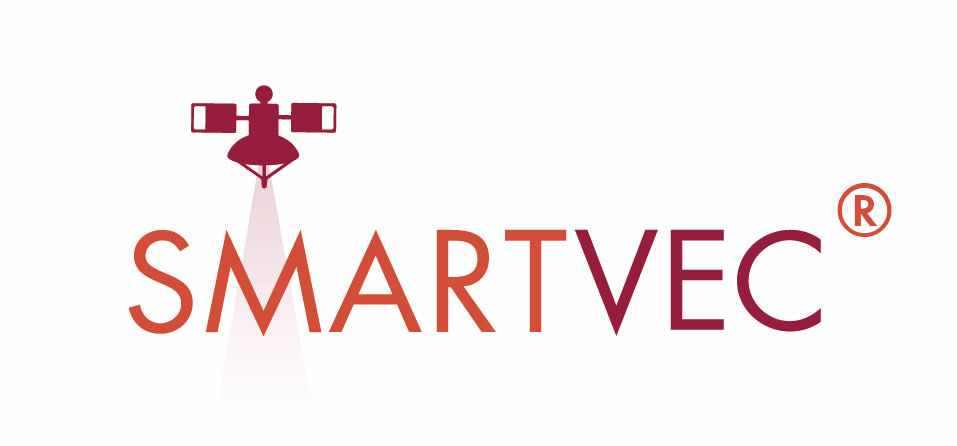 Objectives of the service
The resurgence of dengue, the global spread of Chikungunya and Zika and the impact of the latter on the unborn, have highlighted the need for a platform such as SmartVEC that can assess the efficacy of novel methods for the control of mosquito-borne diseases and new drugs and vaccines against mosquito-borne diseases in populated places in general and in urban areas in particular.
These tropical viruses are mainly transmitted, by two main mosquito species: Aedes aegypti and Aedes albopictus, which are currently also spreading worldwide. The latter, originally coming from Japan, is also invading temperate zones including North America and Europe. The establishment of this mosquito in Europe opens the door for local transmission of tropical viruses during summer as was already observed in Northern Italy and in Southern France.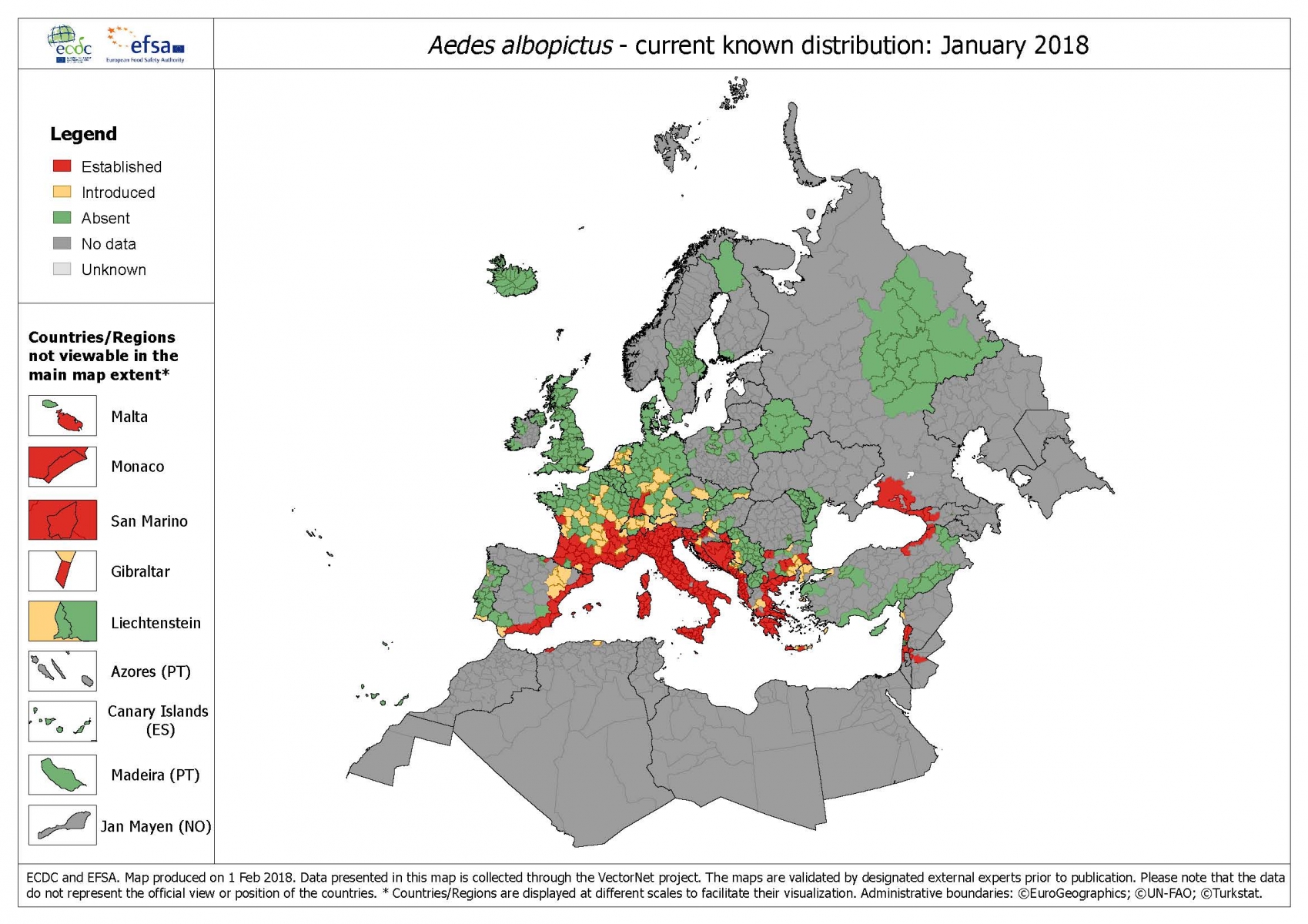 FIGURE 2.1a: VectorNet distribution map (January 2018) of Aedes albopictus. These maps are produced every three months by the VectorNet network that is coordinated by Avia-GIS.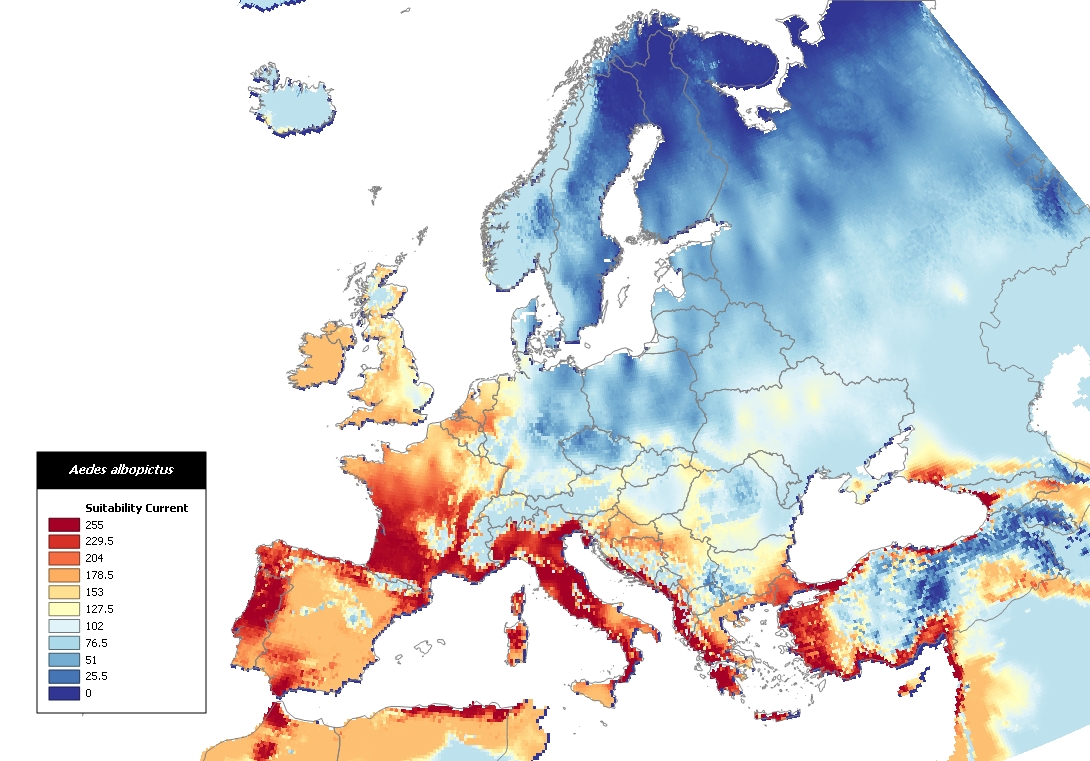 FIGURE 2.1b: TigerMaps predictive model. Prediction made by Avia-GIS in 2009 of the potential spread of Aedes albopictus in Europe.
Users and their needs
Specific needs include:
Need to plan both surveillance and control of mosquitoes;
Need to monitor entomological indices in individual households based on the presence of larval stages and pupae in domestic containers;
Need to be able to monitor and anticipate spread from compound to compound at a fine geographical scale;
Need to produce time series and analyse temporal dynamics of mosquito vector populations;
Need to integrate data about the vectors with data about the disease not only an epidemic, but also in an endemic context.
Need to assist when conducting clinical trials to test he efficacy of new drugs and vaccines against mosquito-borne diseases.
All countries where dengue, chikungunya, zika outbreaks and the likes may occur in the tropics.
Service/ system concept
SmartVEC® focuses on the cost-effective collection and analysis of information to anticipate and stay ahead of an epidemic. It is a spatial decision support system (SDSS) specifically aimed at organisations and public institutes that need to monitor mosquito vector populations at the household scale. As needed SmartVEC® is linked with ad-hoc developed agents to the existing databases of the customer.
SmartVEC® summarised:
Type of product: spatial decision support system (SDSS) independently operated by the customer and linked to his databases
Customers: PH agencies involved in the control of urban mosquito-borne disease epidemics
Operational setting: urban areas (fine scale)
Required resolution: individual house and compounds
Database: local linked to existing systems
The SmartVEC® SDSS is used by Avia-GIS NV as its core platform for contract research projects with the pharmaceutical industry.
Public health authorities can purchase it on a project basis that includes the development of specific agents to link with existing databases and of adapted tutorials. Given the required spatial resolution of less than 1m, EO products are acquired and processed according to the specific needs of each customer.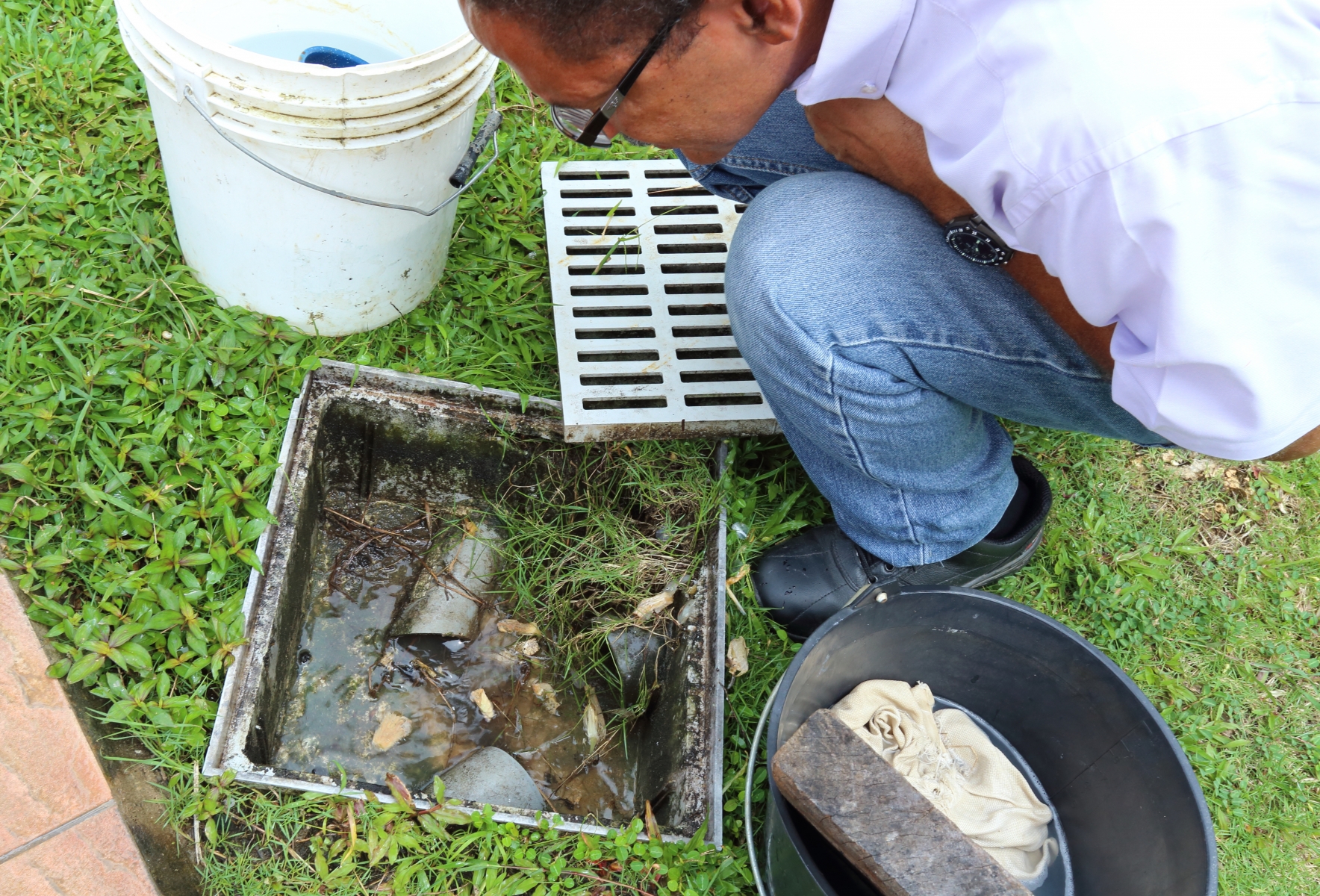 FIGURE2.2a: Joël Gustave from Guadeloupe Public Health Agency ARS collects mosquito larvae as part of the SmartVEC® demo activities.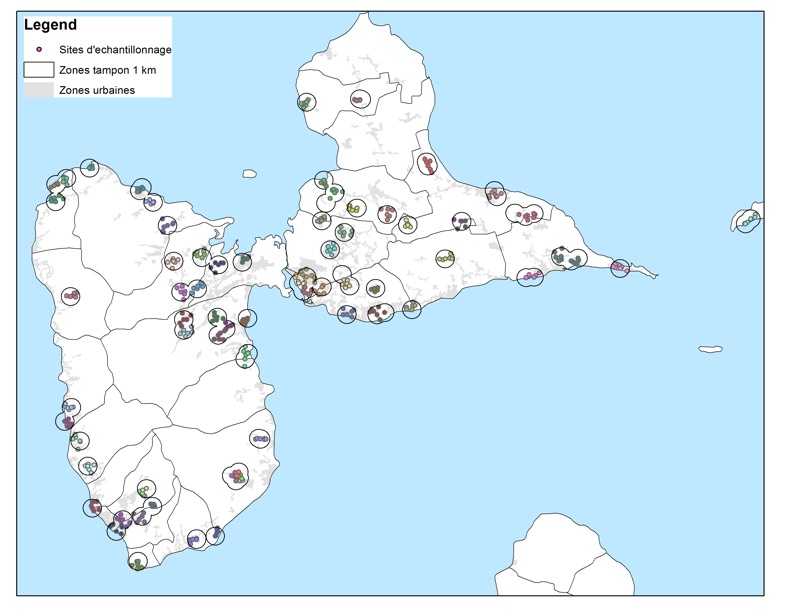 FIGURE2.2b: Map of Guadeloupe with SmartVEC® mosquito index monitoring plan implemented by the Guadeloupe Public Health Agency (ARS).
Space Added Value
Space assets are an essential element of SmartVEC®: Satellite Navigation (SatNav) and Earth Observation products (EO).
SatNav systems provide the means to efficiently locate and travel to the urban vector sampling sites to collect the entomological data. It is an essential tool for implementing and monitoring the field surveys.
High resolution EO imagery is needed to map households and identify landscape elements, which can be linked to entomological indices.
Current Status
The SmartVEC® SDSS was developed by Avia-GIS NV as a follow-on (Contract Change Notice 2) to the VECMAP Demonstration Project.
SmartVEC® was demonstrated in Guadeloupe (ARS - Agence de Santé as user) with a focus on monitoring entomological indices reflecting the risk of disease transmission at the household level in urban areas during the recent (year 2015) chikungunya outbreak. The pilot confirmed SmartVec value added in allowing the local public health authorities to significantly improve the planning of their surveillance and control activities and the analysis of their data.
Avia-GIS NV now has a permanent representation in Guadeloupe as a first step for a regional HUB for the Caribbean that will serve as a basis for Avia-GIS contract research activities in the region. Avia-GIS NV established a permanent mosquito population dynamics monitoring network that covers the different eco-settings of the island. A first major contract with the Global Pharma Industry (under NDA) was obtained in 2018.
Prime Contractor(s)
Status Date
Updated: 04 July 2018
-
Created: 05 July 2018