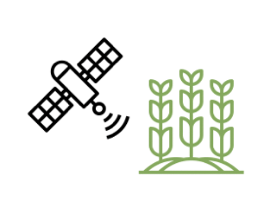 Objectives of the service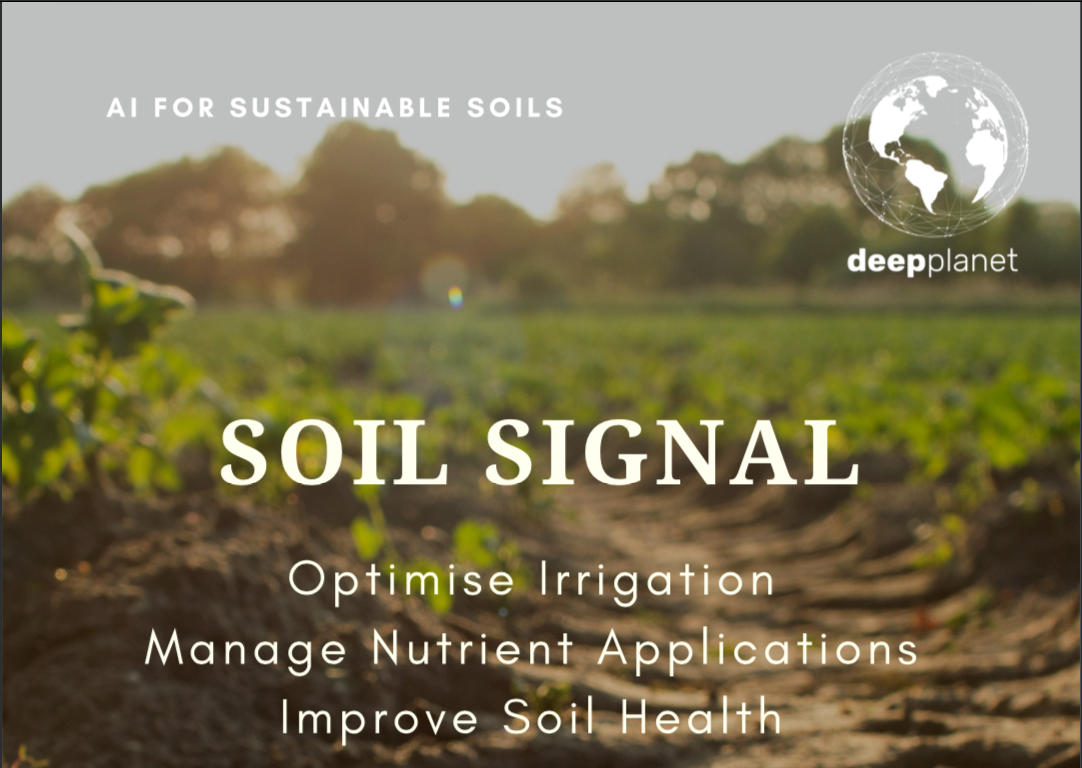 SoilSignal aims to provide an agricultural monitoring service for farmers by using Earth Observation and state-of-the-art machine learning tools. SoilSignal's main objective is to provide a decision support tool for soil health including measuring, predicting and providing irrigation and fertiliser recommendations.
Currently, crop management decisions including water and fertiliser are based on either local ground samples collected on a regular basis during the growing season or using generalised agronomic models, which provide limited opportunity for profitability for growers. Deep Planet's AI platform provides highly accurate predictions providing more accurate prescription helping growers take proactive action to improve outcomes and reduce costs, including replacing expensive ground sensors.
Users and their needs
SoilSignal serves
Growers that produce potatoes and other crops

Supply chain companies that procure food and need to reduce the risk in the buying process
Service/ system concept
SoilSignal is deployed on Deep Planet's existing AI platform and web portal. The user is able to monitor their farms to optimise their irrigation and fertiliser management to increase their yield. Regular monitoring, specific recommendations, work order management system and digital agronomist help farmers to take corrective actions.
The building blocks of the system involve satellite data (Sentinel-1, Sentinel-2, Planet, Digital Globe), ground truth data collected in UK pilot farms and machine learning models to correlate the above data sets and make predictions.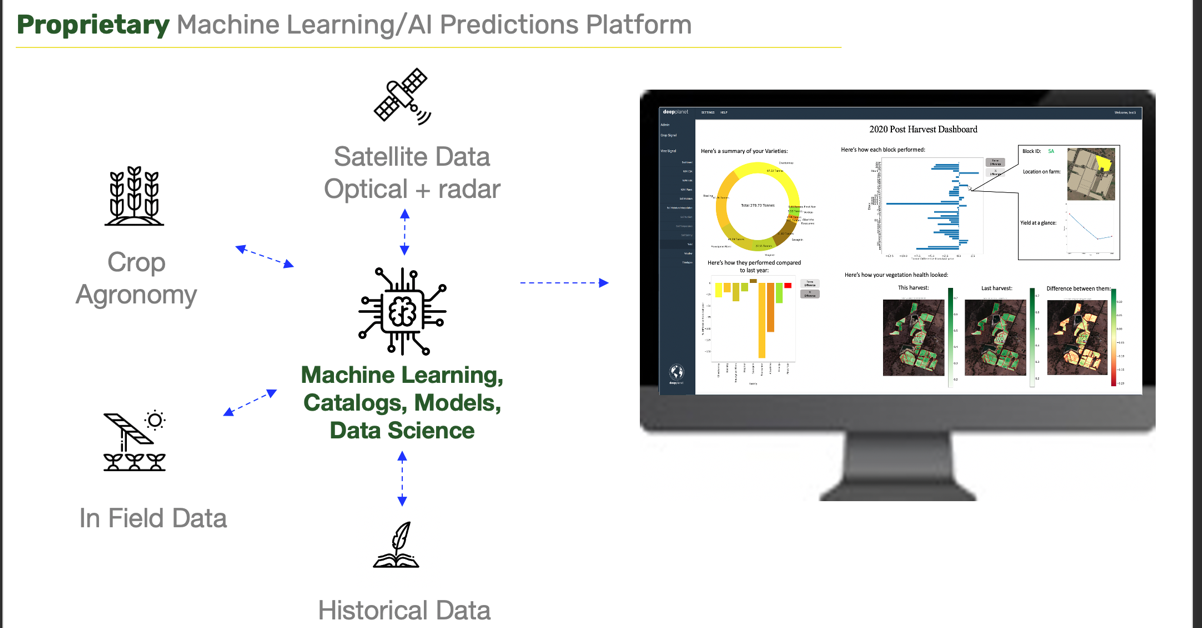 Space Added Value
Sentinel acquisitions are routinely made and suitable images will be downloaded on demand from the Sentinel Hub, when the user requests it from the web interface. While the focus is to develop cost-effective solution using Sentinel imagery, Deep Planet's machine learning models are calibrated and benchmarked for the highest performance with ESA satellite imagery.
Combining Earth Observation data with ground data and historical measurements enabled the development of machine learning models that have delivered practical recommendations at scale. Such sophisticated modelling allows for highly accurate predictions in comparison with competing remote sensing technologies which provide minimal actionable intelligence.
Current Status
Deep Planet has reached the FR milestone, developed a soil nutrient, carbon and moisture monitoring tool and completed a successful pilot working with demonstration farmers in the UK.
Prime Contractor(s)
Subcontractor(s)
Status Date
Updated: 13 March 2023
-
Created: 16 May 2021