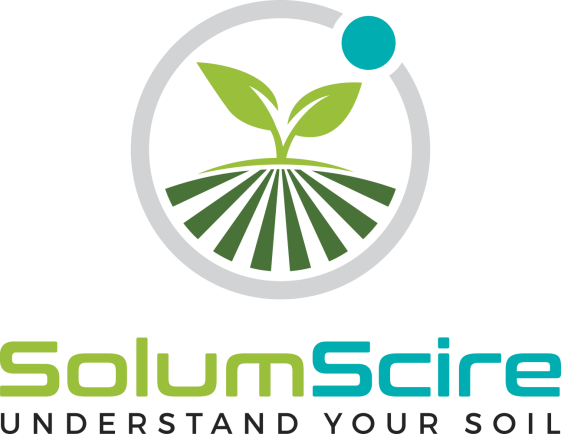 Objectives of the service
SolumScire delivers a novel approach to get a new quality of soil data for precision farming.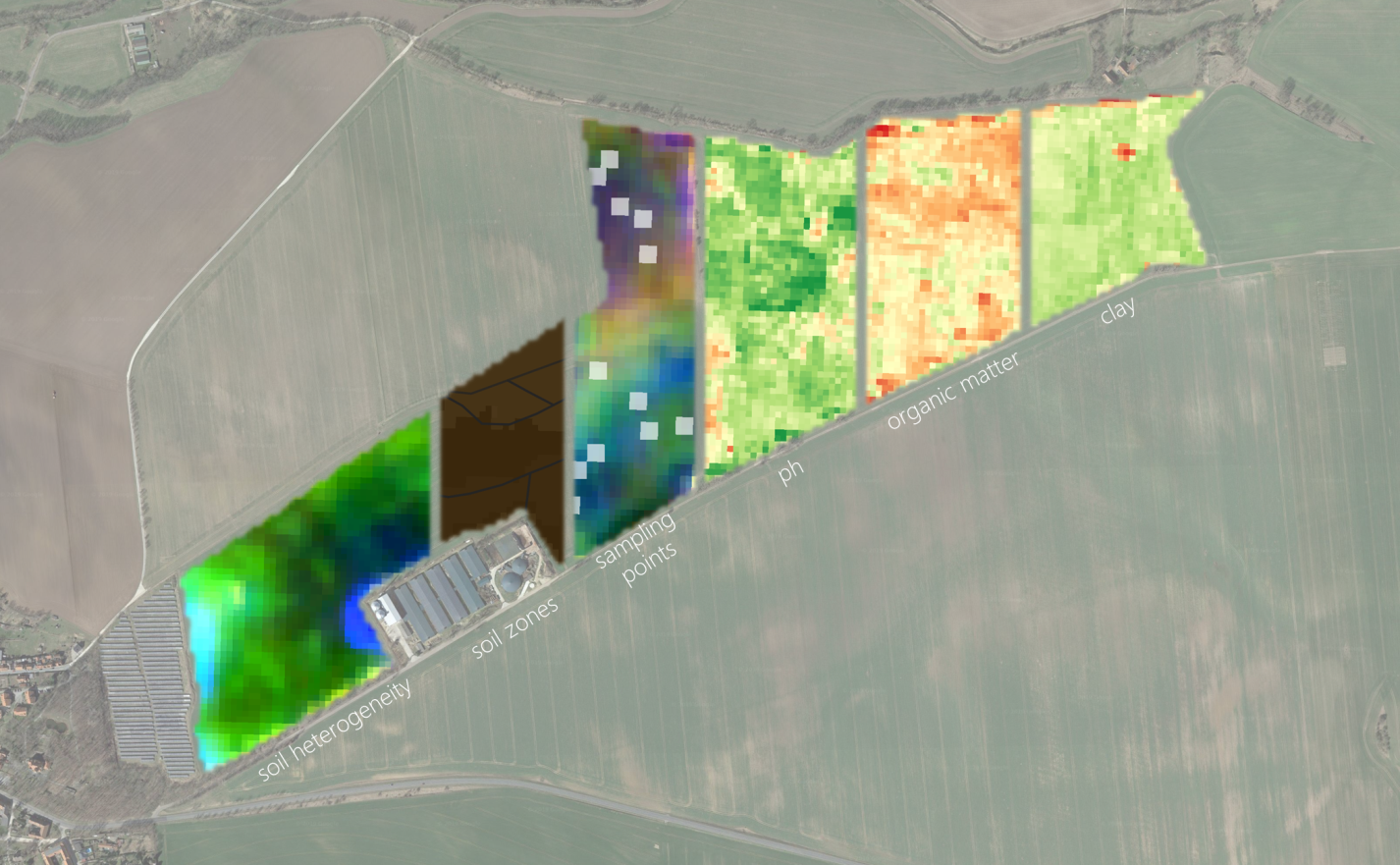 Today soil data is mostly acquired by farmers for cross compliance reasons and does not primary serve the purpose of better managing soil resources and to increase yield or to reduce farm emissions from crop production. SolumScire is a service to change this by delivering a new level of resolution for soil data at best value for money from Sentinel-1 and Sentinel-2 data and combines this with plant performance data to get better information on soils and plants as well as their important interactions. The newly generated database improves modelling for precision farming to increase yield and to lower emissions and thus make the added value tangible to farmers and society trough less emissions. The SolumScire service drives soil vitality and sustainability in farming trough satellite data by increasing yield and lowering emissions into water, air and soil from compaction, fertilizer, crop protection and fuel and thus having benefits for farmers and the European Society.
Users and their needs
The users of SolumScire will be farmers and their professional service providers. The relevant stakeholder groups are B2B corporates and partners, big farms with more than 200 ha, small farms, consultants and soil sampling and analysis companies. The project involved several innovative farmers working with digital tools. Consultants play an important role, looking for datasets to create better recommendations and to boost their customers' yield. Soil sampling and analysis companies are represented by LUFA Nord-West. LUFA Nord-West is trying to become more digitised and is constantly trying to find new approaches to improve soil sampling by digital means and newly available farm data.
The needs of the different stakeholder groups have been identified and specified within the ESA SolumScire feasibility study. Big farms are looking for best possible soil data to boost yield, Small farms are looking for the most convenient solution and the more innovative ones amongst them to enter precision farming if the necessary investments are affordable. Consultants are looking for new support tools that help them to better scale and sell new services. Soil is a strong focus for consultants because of its high impact on yield and the need to understand their client's soils to provide good services.
With its accuracy the SolumScire soil services are best suited to serve for soil vitality and soil carbon measures leading the available product to be a cornerstone of any regenerative or carbon farming initiative.
Service/ system concept
The SolumScire Demonstrator implemented a new soil pattern detection approach called precision sampling that is combining satellite and soil sampling data. The service is automatically identifying most representative areas in a field, creates the most efficient sample path and point creation and upon digestion of the lab results delivers soil pattern data at 10x10m resolution via an API-Hub to B2B partners, white label customers and big farmers. This service helps farmers to make soil data become more useful for crop management.
For soil samplers the service includes a highly automated soil sampling management via a mobile App and precision farming terminals. The lab analysis data is handled automatically via API's and final results are visualized in the API-Hub for soil patterns and the respective and directly computed application maps. The team also implemented extended soil biological properties and soil biology analysis that lead to new insights especially for regenerative agriculture. Added value of the service is crop modelling based on this improved soil and plant data. From this farmers get the added value of the overall product and how the value capture is generated in the long term.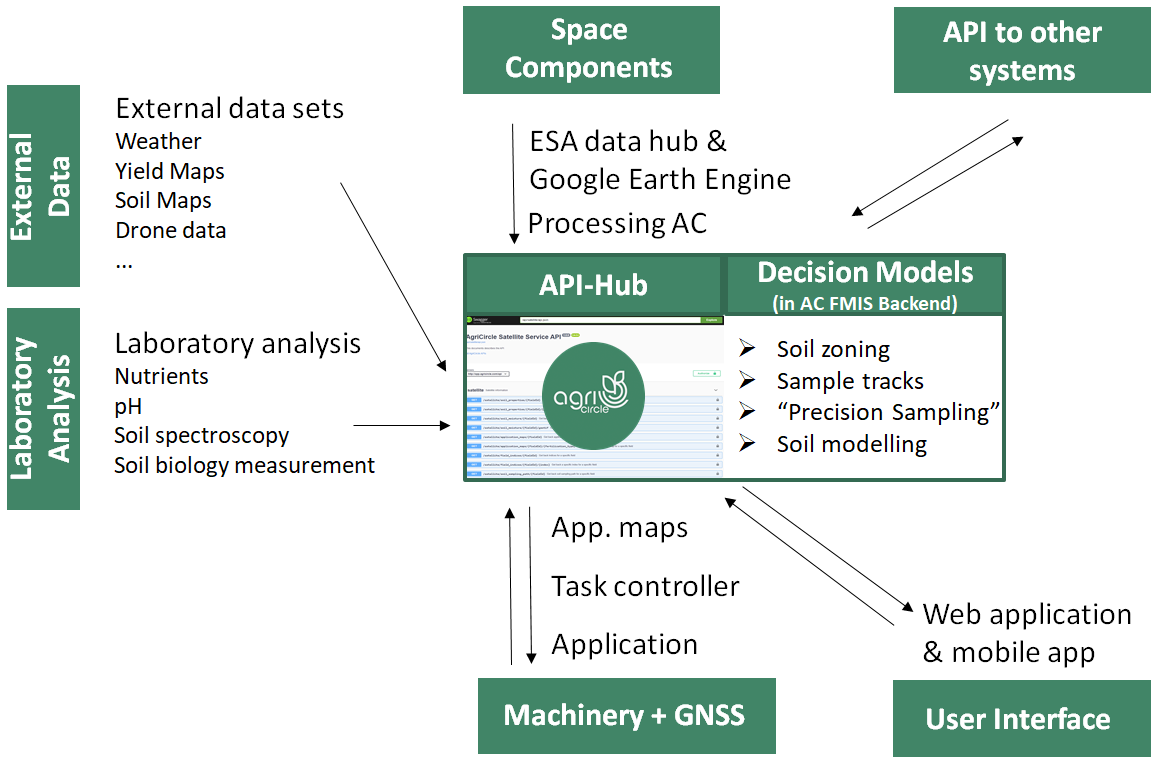 Space Added Value
Space assets involved are Satellite Earth Observation and Satellite Navigation.
Earth Observation used is Sentinel-1 and Sentinel-2 to create the soil data and to deliver data insights such as soil moisture, soil type and many more. Sentinel-2 is used to model crop parameters to improve agricultural modelling.
GNSS or GPS positioning is needed to collect geo-referenced soil samples from the field. GPS will be used in combination with an App for farmers that are not able to invest in GNSS-enabled tools and machinery. In this case GPS helps to collect the soil samples and to apply products into the field in sub-field specific zones by manually adjusting driving speed or applied quantity upon real-time location and calculation from the App. GNSS services are used for machinery that are able to handle such signals.
Current Status
AgriCircle has developed a novel approach to soil sampling, where only the most representative areas in a field are sampled and analysed. This helps to define high value and detailed maps of pH, clay, silt, sand, humus content, c-content in soil, N, P, K, C/N-ratio and many more parameters. The service delivers application maps for lime, nutrients, organic matter and information on soil driveability. Results show that the technology is improving plant yield and decreasing disease pressure in fields.
The project is completed and AgriCircle is focusing on the commercialisation of the developed solution.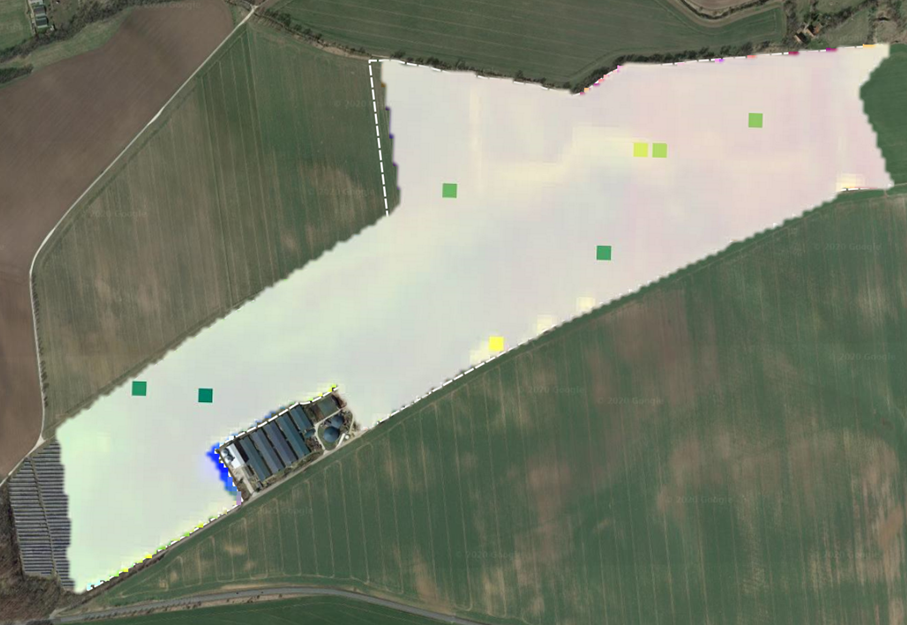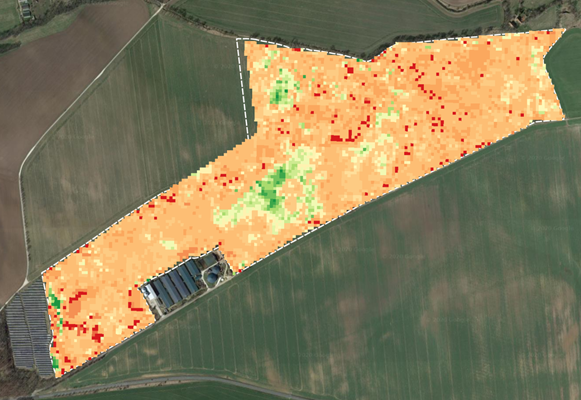 The technology is a cornerstone for several initiatives in the area of regenerative and carbon farming by delivering highly accurate data on soil vitality, soil carbon and soil carbon sequestration. The "Precision Sampling" technology shows a number of benefits over other existing approaches soil data and soil data quality.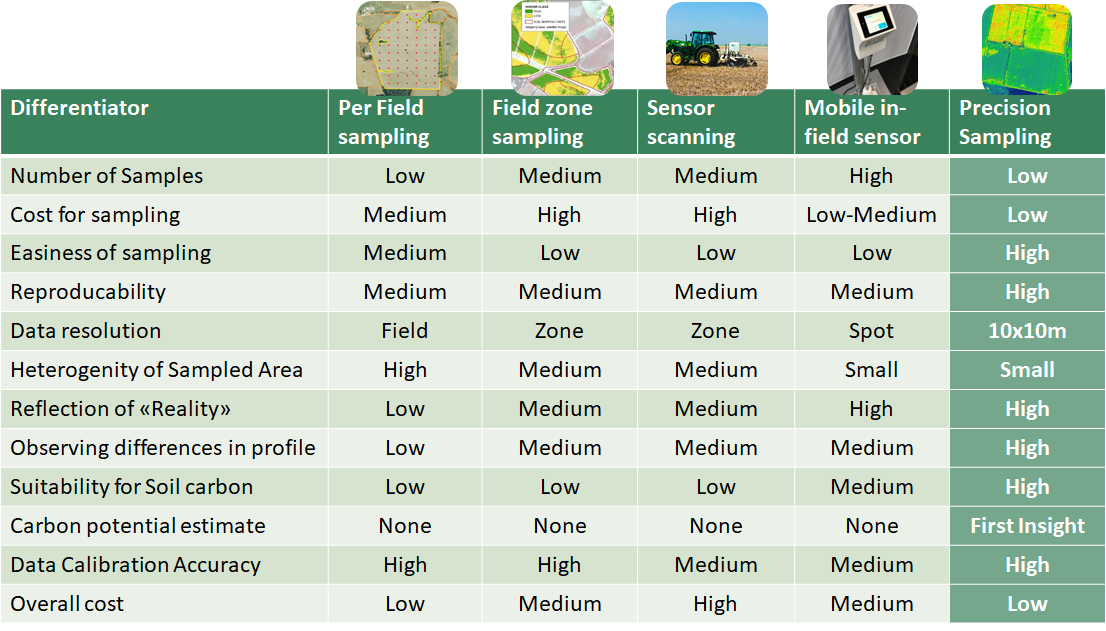 Prime Contractor(s)
Subcontractor(s)



Status Date
Updated: 31 August 2018
-
Created: 31 August 2018