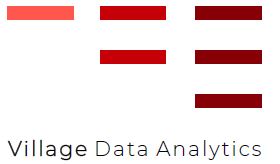 Objectives of the service
Characterising remote communities in developing countries is notoriously difficult due to the lack of high-quality data about these villages. This lack of information is a major roadblock for governments, development finance institutions, investors, solar home system companies and micro-grid developers when they plan electrification projects. They need to know the size of the communities, the level of access to electricity as well as their socio-economic health. To gather this data, they currently rely on expensive on-ground surveys which keeps them from scaling and accelerating their business growth. With Village Data Analytics (VIDA), we point developers to the most promising sites within their area of interest. Using earth observation, big data and machine learning, we extract meaningful proxies for wealth, economic and agricultural activity.
Users and their needs
Governments and development finance institutions need to perform country-wide analyses and surveys to identify optimal electrification strategies and make data-driven decisions about bundling sites for tender processes.
VIDA benefits:
Develop least-cost electrification strategies
Identify micro-grid sites at scale for country-wide electrification tenders
Cross check survey results with earth observation data to improve planning quality
Micro-grid developers plan, build and operate micro-grids in off-grid, rural communities.
VIDA benefits:
Find suitable sites in a scalable way
Access project funding
Clear decision-making tool that fits into their existing work flow
Off-grid energy product companies (Solar Home Systems, solar lanterns) are looking to expand into new areas.
VIDA benefits:
Curated market intelligence on off-grid markets for expansion
Locate underserved areas within existing markets
Planning supply chains based on expected demand.
Investors are looking for financially viable energy access projects. They need to assess the risk of investments in specific micro-grid projects.
VIDA benefits:
De-risk investment by providing information and data about potential sites.
We involved leading micro-grid developers and off-grid solar product companies in the feasibility study and will expand the user base in the demonstration project.
Service/ system concept
VIDA supplies the user with summary statistics about settlements in a defined region of interest. Different weights are assigned to each estimated value. The result in an intelligent map showing the best sites. The extracted values in the current VIDA version fall into the following categories:
Village size and demographics
Road network analysis
Vegetation analysis
Water body analysis
Survey analysis
Energy modelling
These factors are used as proxies to estimate demand as well as willingness and ability to pay for electricity, which ultimately results in the ranking of each village according to its potential for micro-grid development. The intelligent map is presented in an online user interface.
VIDA user interface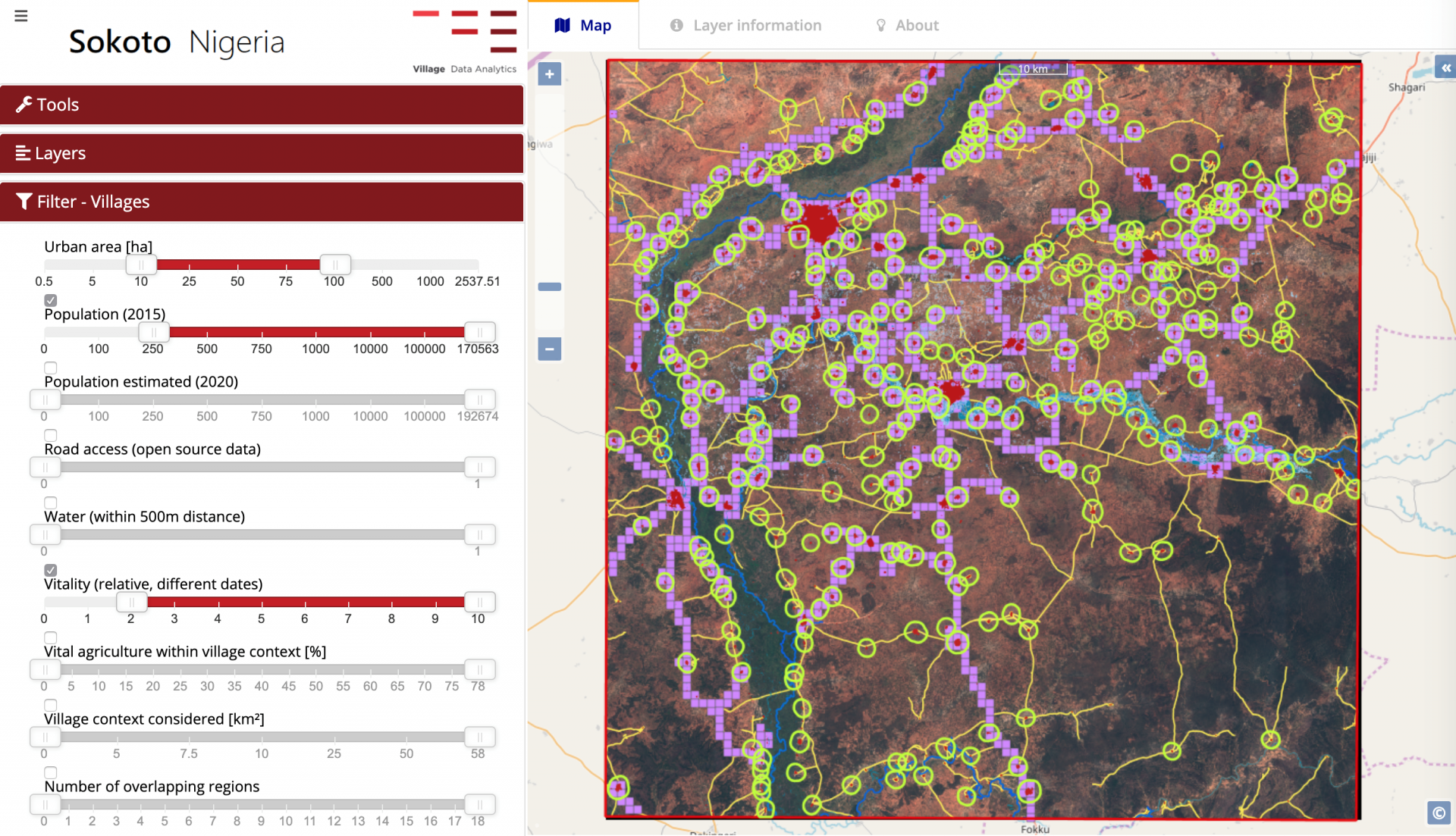 Space Added Value
The tool uses Sentinel-1 and -2 data. This has the following benefits:
Free data, enabling us to offer affordable services to the emerging micro-grid sector in developing countries in an up-to-date manner.
Historical and continuously acquired satellite imagery enables us to detect changes in rural communities and monitor vegetation vitality.
We combine the Copernicus imagery with freely available geospatial information layers as well as socio-economic datasets we have access to. Combining these datastreams continuously refines the VIDA analysis.
Current Status
We are offering the current version of VIDA to development finance institutions, governments and energy access companies. We are committed to continuously deploy and improve VIDA in the field. This is why we have ongoing collaborations with leading micro-grid developers to help them in their site identification efforts.
Prime Contractor(s)
Status Date
Updated: 02 December 2019
-
Created: 13 December 2018