Your Business In Orbit
Space can be the ideal environment to exploit a wide range of phenomena and physical processes that are not possible under the effects of gravity experienced on Earth, such as different fluid dynamics, material behaviour or cell biology. Besides microgravity, space offers extreme conditions, such as huge temperature differences and radiation, as well as an unobstructed vantage point for remote sensing or communication. All these characteristics can unlock benefits for commercial businesses on Earth in a wide range of sectors from energy to food and pharmaceuticals production.
Now, access to Low Earth Orbit (LEO) has become easier thanks to established space service providers operating onboard the International Space Station (ISS): ESA ISS Commercial Partners and other service providers offer unique services along with clear pricing policies, which cover the complete service chain from preparation, launch, operations onboard the ISS, to sample return. ISS facilities include both internal and external platforms – for a more detailed overview about existing ISS service providers and their ISS facilities, please visit the Business in Space Growth Network.
What We Offer
The Commercial Applications enabled by Space Environments (CASE) Open Call for Proposals supports the development of commercial services that benefit from microgravity and space environments.
CASE Feasibility Studies and Demonstration Projects are designed to assess, mature, and implement business concepts for new commercial services, products and applications that are enabled by existing space infrastructure related to human and robotic exploration. Eligible space infrastructure includes, for example, space-based facilities such as commercial services available aboard the International Space Station or, once available, future LEO and lunar infrastructure.
We offer funding and support to companies for business case assessment and spaceflight preparation as well as developing and piloting of new end-to-end services and products that benefit from space environments in Low Earth Orbit (LEO).
Zero-equity funding
Personal ESA consultant
Technical & commercial guidance
Access to our network of partners
Credibility of the ESA brand
Entrepreneurs with promising business ideas that benefit from LEO can consider the following two mechanisms on their journey from a customer driven business opportunity to operational services:
CASE Feasibility Study
CASE Feasibility Studies provide a framework to identify, analyse, and define new potentially commercially viable services enabled by space environments.
Studies are customer/user driven and developments limited to the validation of critical assumptions regarding the desirability by envisaged customers, technical feasibility, or commercial viability of the proposed service.
CASE Feasibility Studies include:
development and maturation of business cases including operational end-to-end service concepts enabled by the space environment
assessment of the desirability by potential customers, technical feasibility, and commercial viability of these business cases
preparation for the integrated service implementation and in-space demonstration during potential follow-on CASE Demonstration Project
proof of concepts on ground to test the critical assumptions regarding desirability by customers, feasibility of the space and ground aspects, and viability of the proposed service
In case of successful results, a potential follow-on CASE Demonstration Project can be pursued.
CASE Demonstration Project
CASE Demonstration Projects are dedicated to the implementation of pre-operational demonstration services and validation with involved pilot customers/users.
The demonstration projects must be customer/user driven, technically feasible, and have a clear potential to become commercially viable.
CASE Demonstration Projects include:
the development of the end-to-end solution for an operational pilot service
the in-space demonstration and validation
the end-to-end pilot service provisioning and validation with the envisaged customers and users in their operational environments
Summary Of Funding Levels
 
CASE Feasibility Study
CASE Demonstration Project
Activity Cost
max. 500'000 EUR
(limited to acceptable cost)
case by case assessment
(limited to acceptable cost)
ESA Co-Funding
 
 
Baseline
max. 50% of company's cost
max. 50% of company's cost
Micro, Small and Medium-Enterprises[1]
max. 80%[2] of enterprise's cost
max. 80%[2] of enterprise's cost
Universities and Research Institutes
with no commercial interest in product/service
max. 100%[2] of institute's cost
and
max. 30% of activity cost
max. 80%[2] of institute's cost
and
max. 30% of activity cost
Industry Co-Funding
Remaining part of the cost to carry out the activity
[1] Enterprises fulfilling the criteria defined in the European Commission Recommendation of 6 May 2003 (2003/361/EC) or as updated.
[2] Depending on the funding level authorised by the related National Delegation(s).
What We Look For
Attractive market opportunities and customer engagement
Commercially viable service concepts
Technically feasible solutions
Added value of space environment in Low Earth Orbit
Motivated teams with business and domain expertise, and a service provider enabling the access to space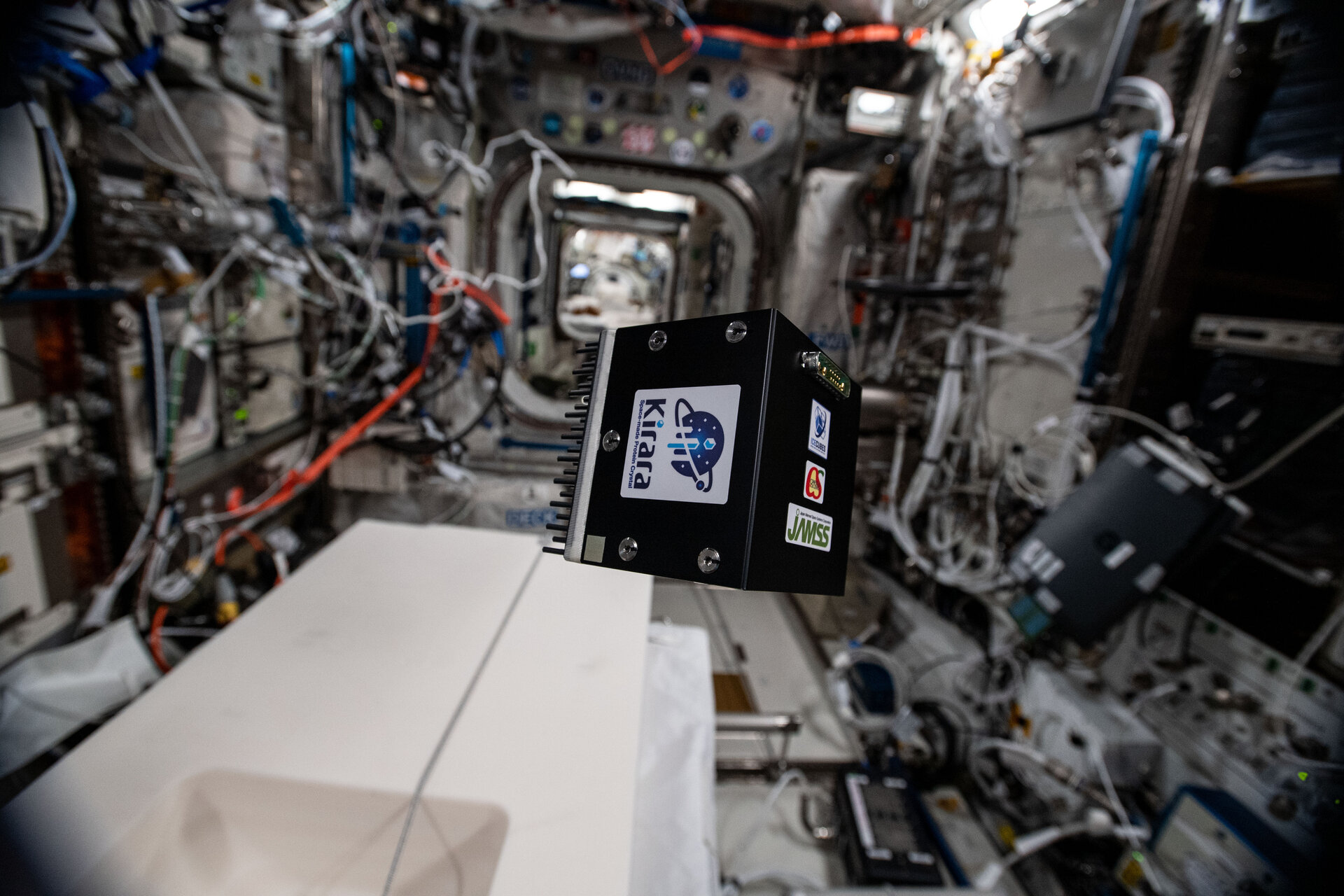 How To Apply
To be eligible for funding, your team must be based in one of the following countries: 🇦🇹 Austria, 🇧🇪 Belgium, 🇨🇿 Czech Republic, 🇩🇰 Denmark, 🇪🇪 Estonia, 🇫🇮 Finland, 🇫🇷 France, 🇩🇪 Germany, 🇬🇷 Greece, 🇭🇺 Hungary, 🇮🇪 Ireland, 🇮🇹 Italy, 🇱🇹 Lithuania, 🇱🇺 Luxembourg, 🇳🇴 Norway, 🇵🇱 Poland, 🇵🇹 Portugal, 🇷🇴 Romania, 🇪🇸 Spain, 🇸🇪 Sweden, 🇨🇭 Switzerland, or the 🇬🇧 United Kingdom. Teams can involve non-European entities, but their contribution to the activity cannot be funded by ESA.
Step 1: Activity Pitch Questionnaire

The Activity Pitch Questionnaire allows you to present your business idea in a reduced, standardised pitch. It helps us to quickly assess your activity and decide on the way forward.

Download the latest Activity Pitch Questionnaire.
Prepare your pitch and optionally consult with an ESA Business Applications Ambassador.

Upon submission of an Activity Pitch Questionnaire:

We may share the submitted Activity Pitch Questionnaire with National Delegations for coordination purposes.
We will assess your pitch.
We will inform you about the results and next steps.

Note:

For Step 3 (Full Proposal) you need authorisation from National Delegations of countries in which your and your partners' organisations reside. We recommend liaising with them early.
For Italian entities, it is NOT required to contact the National Delegation (ASI), because ESA has been delegated by ASI to interface with the Tenderer in the whole stage of the bidding process.

Step 2: Outline Proposal

If we accept your Activity Pitch Questionnaire, we will invite you to prepare an Outline Proposal for a CASE Feasibility Study or Demonstration Project.

Download the Outline Proposal Template for a CASE Feasibility Study or CASE Demonstration Project.
Prepare your proposal, elaborating on your pitch.
Submit your Outline Proposal to business@esa.int for evaluation within 1 year from APQ submission.

Upon submission of an Outline Proposal:

We may involve external experts in the proposal evaluation to coordinate activities within ESA Member States and the European Union.
We may ask you to address clarification points originating from the Outline Proposal evaluation.
If all clarification points are sufficiently addressed, we will prepare a project dossier and request approval from our Steering Board, which meets quarterly.
We will inform you about the results and next steps.

Step 3: Full Proposal

If we invite you to submit a Full Proposal:

Upon submission of a Full Proposal:

An independent board will evaluate your proposal against criteria set out in the tender documentation.
We may ask you to address clarification points identified during proposal evaluation and invite you to a negotiation meeting.
Upon successful negotiation, we will send you a contract for signature and agree the project kick-off.
Webinars
Webinars are scheduled for the following dates:
10:00 BST/11:00 CEST, 18th May 2022
10:00 GMT/11:00 CET, 9th November 2022
With guest speakers:

Hilde Stenuit – Ice Cubes (Space Applications Services)
Yannick Jego – Bartolomeo (Airbus)
David Stefano Zolesi - Bioreactor Express Service (Kayser Italia)