A number of ESA Space Solutions services and products are uniting space with health in creating apps and services that use satellite data for a myriad of medical benefits. This crossover of health and space aligns with the third Sustainable Development Goal (SDG) of the United Nations: Good health and wellbeing.
'Bringing Health into the Future with Space' was held at ECSAT in February 2020 to connect stakeholders and showcase some of these projects – collaborations which demonstrate how Harwell campus cross-pollination has helped a lot of it to get off the ground…
"The universe rings true whenever you fairly test it" was Dr. Emilio Simeone of siHealth's opening gambit as he used C.S. Lewis' famous quote to present the first connectable, stretchable UV patch to a conference room of space and health stakeholders. The potentially life-saving patch that monitors solar radiation and UV visible infrared in real time (helping protect against sunburn, photo-aging, and DNA damage) is now well on its way out of the lab and about to hit the shelves.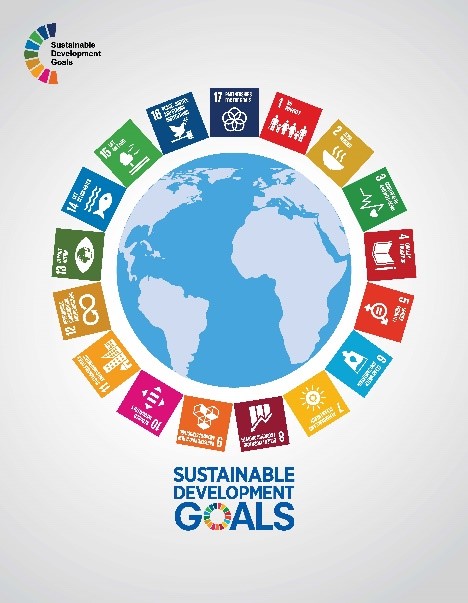 "This is where ESA is really helpful for companies, not just in getting to this level, but the next level; in supporting certification, marketing, advertising." Dr. Emilio Simeone, siHealth.
Next to present, BASF (the German company who put the 'blue' into jeans when they launched the first synthetic indigo dye) explained how they spotted the potential of space and promptly invested in siHealth. With this collaboration and space data, BASF have been able to link up consumer smartphones and wearable devices to personalise cosmetics and create tailor-made products (adapting to light, pollution, humidity) all then conveniently 'downloaded' from a natty Nespresso-style machine (to be launched this month) that concocts a completely customised capsule in just one click.
Martin Widmann, Senior Vice-President for Global Strategic Marketing at BASF explained: "We try to look one step further down value chain at what consumers want. With cosmetics it's personalisation – something we couldn't solve ourselves. So we looked for external partners. With ESA's support we can offer a complete ecosystem to our customers; the cross-functional cooperation approach has brought something very interesting to our company."
"Campus adds creditability to what you want to do and your choice for collaboration. We help to support the commercial development of new ideas and expose small companies to collaboration with larger corporates." Barbara Ghinelli, Director of Business Development and Clusters at Harwell Campus.
The developments with siHealth and BASF come on the back of several serious success stories for health/space-based applications eased off the launchpad with the support of ESA Space Solutions. Telemedicine took a leap into the future with the development of Tempus Pro – a device which is used globally by civilians and military healthcare personnel to measure and transmit life parameters (e.g. heartrate, blood pressure, respiration rate and temperature) to remote medical specialists.
State-of-the-art proactive mosquito prevention VECMAP® software which combines Earth Observation imagery with statistical models can now provide vector disease risk maps and other value added services helping locate pests as well as 'smart' data-driven control measures that dramatically reduce the use of insecticides.
B-Life is ESA and the University of Louvain's pop-up bio lab that's fully operational in a few hours with an inflatable satellite antenna. B-Life was used successfully during the Ebola crisis, halving the time required by conventional labs to make an area 'Ebola-free'. Healthcare is clearly an area where innovation and cross-sector initiatives are critical in meeting current global challenges.
"Healthcare is one of top three areas in cross-government priorities. The UK has policy of innovation, take gravity out of the equation there is a real opportunity for the UK to take a lead and develop services at the forefront of global possibilities." Emily Gravestock, Head of Applications Strategy, UK Space agency.
Magali Vaissiere, Director of Telecommunications and Integrated Applications at ESA closed the workshop summing up the Organisation's role: "We are actively supporting the development of the downstream sector and interactions between various clusters on campus. Through telemedicine we have already seen the value of Space for medicine in remote areas and are aware of the potential we can unleash with closer interactions between these two sectors. We are at your disposal… ESA Space Solutions is the 'gateway' to space for the non-space people."
Find out how Space supports the SDGs…
Last updated at 20 March 2020 - 09:45