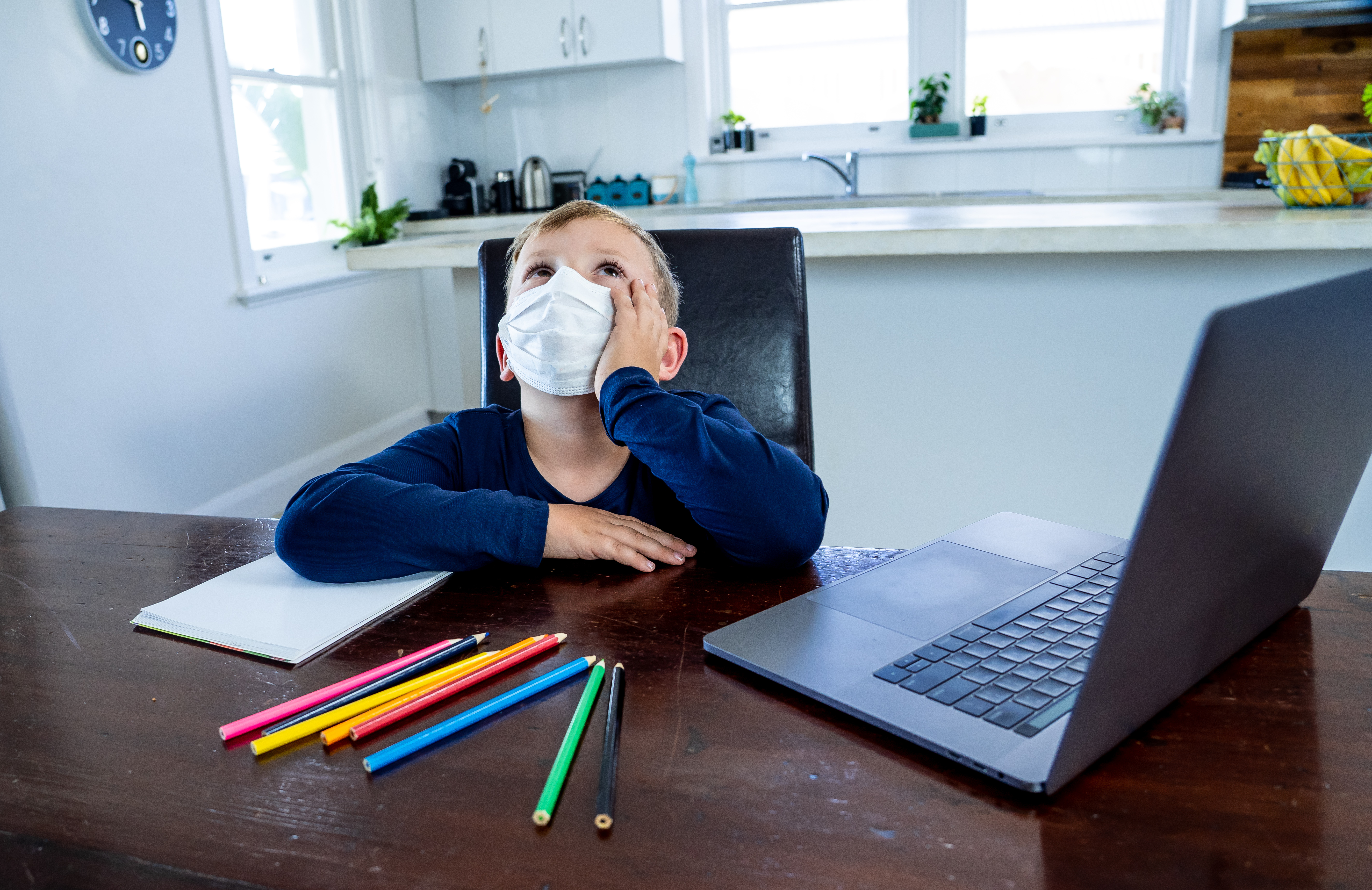 On 12 January 2022 (10:00 - 12:45 CET), hear the final presentations from projects submitted to an ESA call related to the COVID-19 pandemic
The European Space Agency (ESA), together with the Italian Space Agency (ASI), the Ministry for Technological Innovation and Digital Transition and Ministry of Education have demonstrated to be able to effectively support both citizens and industries in addressing the unprecedented challenges caused by the COVID-19 pandemic and alleviating their impacts on the daily life in the healthcare and education sectors.
At the start of the pandemic, on 31st March 2020, ESA launched an Announcement of Opportunity (AO) "Space in Response to COVID-19 Outbreak in Italy", inviting companies to submit their ideas for deploying and demonstrating services to respond to the emergency that Europe, and especially Italy, is facing because of the spread of the coronavirus. Hear the final presentations of some of the projects on 12 January 2022 during an online webinar
Final presentation of "Space in Response to COVID-19 Outbreak In Italy"
Despite a short deadline, more than 120 outline proposals were received in response to the ESA call "Space in Response to COVID-19 Outbreak in Italy" released in March 2020. Twenty-four projects were implemented. In total, companies from sixteen countries responded to the call. ASI offered a funding envelope of €10 million to support the best projects. Many of the implemented projects have been able to develop in a short timeline innovative space-based solutions that have been integrated in the user's operational systems contributing to alleviate the negative impacts caused by the COVID-19 during the crisis. They were also conceived for improving preparedness for future outbreaks.
The projects have showcased solutions based on satellite connectivity and other space and digital technologies which could be used for remote medical diagnosis and treatment, sanitation, pandemic management, social care, virtual collaboration and e-learning. Proposed services have been rapidly developed and deployed in pilot trials in Italy with local users (e.g., hospital, general practitioners, schools). The collaboration with national government authorities and space agencies has allowed to effectively respond to the needs of health and education user communities, demonstrating the added value that space can bring.
The main objectives of this AO were:
Help citizens and health or educational professionals living in Italy to deal with the challenges of the coronavirus outbreak;
Support the development and the adoption of services in healthcare and education to sustain the Italian community in reacting to the coronavirus outbreak;
Demonstrate the benefit provided to users by the utilisation of space-assets integrated with other innovative technologies in these extraordinary circumstances;
Offer the opportunity to businesses and other organisations to deploy and demonstrate solutions based on space for the benefit of citizens, local authorities and enterprises.
Further information and registration here (in Italian).
Agenda
12 January 2022
10:00 CET - ASI Welcome – G. Saccoccia
Setting the scene - Session Moderator ASI
Italian Ministry of Technological Innovation and Digital Transition – D. Malerba

Italian Ministry of Education

ESA - E. Viau
Health related project - Session Moderators: M. Musmeci (ASI), A. Runge (ESA)
Education related project - Session Moderators: ESA, ASI
Wrap up and conclusions - A. Tuozzi (ASI), R. Rinaldo (ESA)
12:45 CET: END
Last updated at 14 January 2022 - 13:21