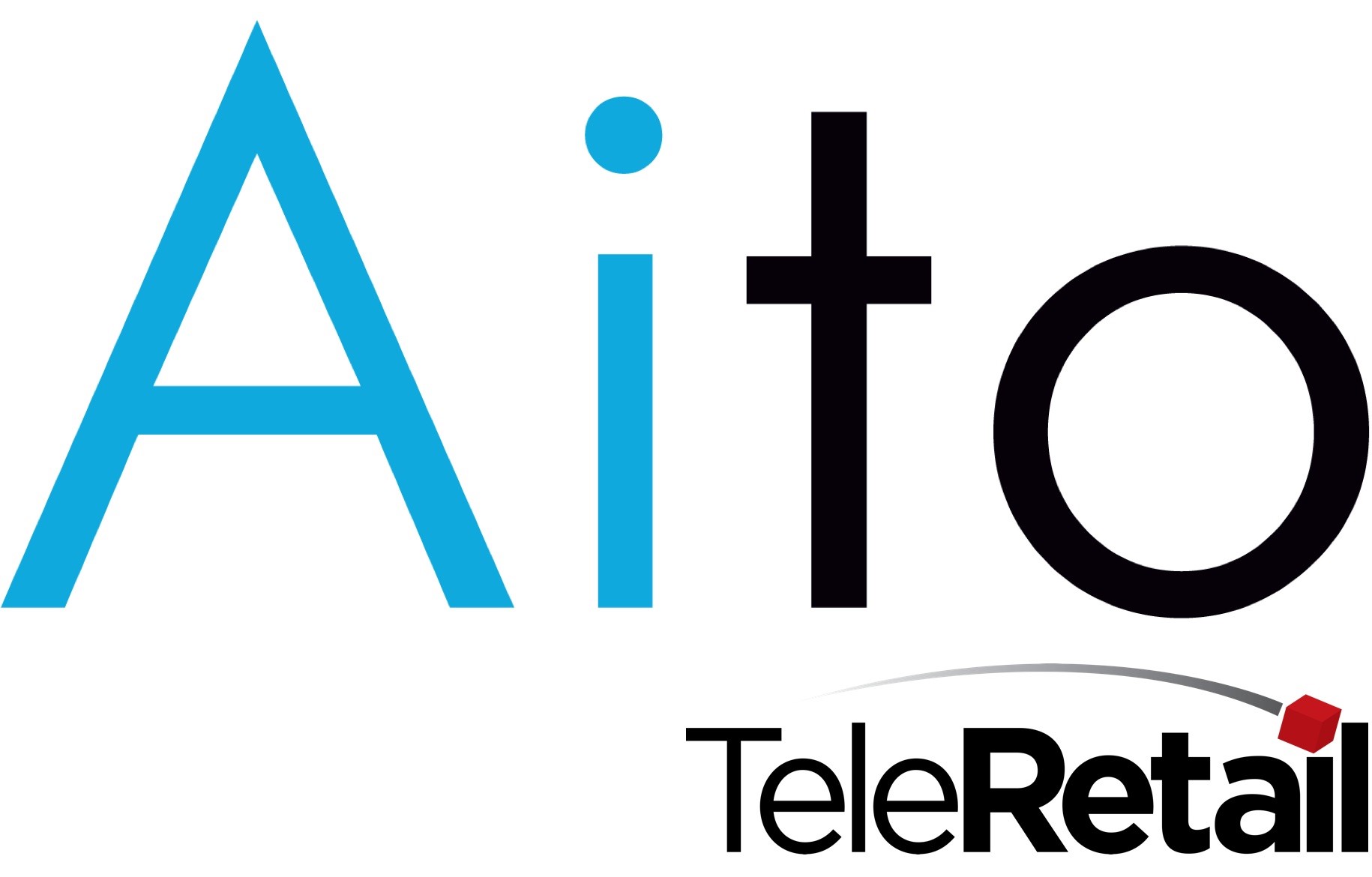 Objectives of the service
Shaping the future of autonomous driving, TeleRetail's technology reduces the cost of transport by up to 90% while enabling 24/7 on-demand transport services. Like driverless cars, TeleRetail delivery robots apply lasers, cameras, radars, GNSS and other sensors to "see" their environment and to safely navigate through it. The company's award-winning "Aito" software can drive autonomous vehicles of almost any size.
During the demonstration project, TeleRetail focuses on further development of its Aito localization and navigation technology and communication with infrastructure to allow robot deliveries into buildings for full automation of transport tasks in industrial, urban and rural environments. The resulting developments will be showcased at selected customer and partner sites at the end of the project.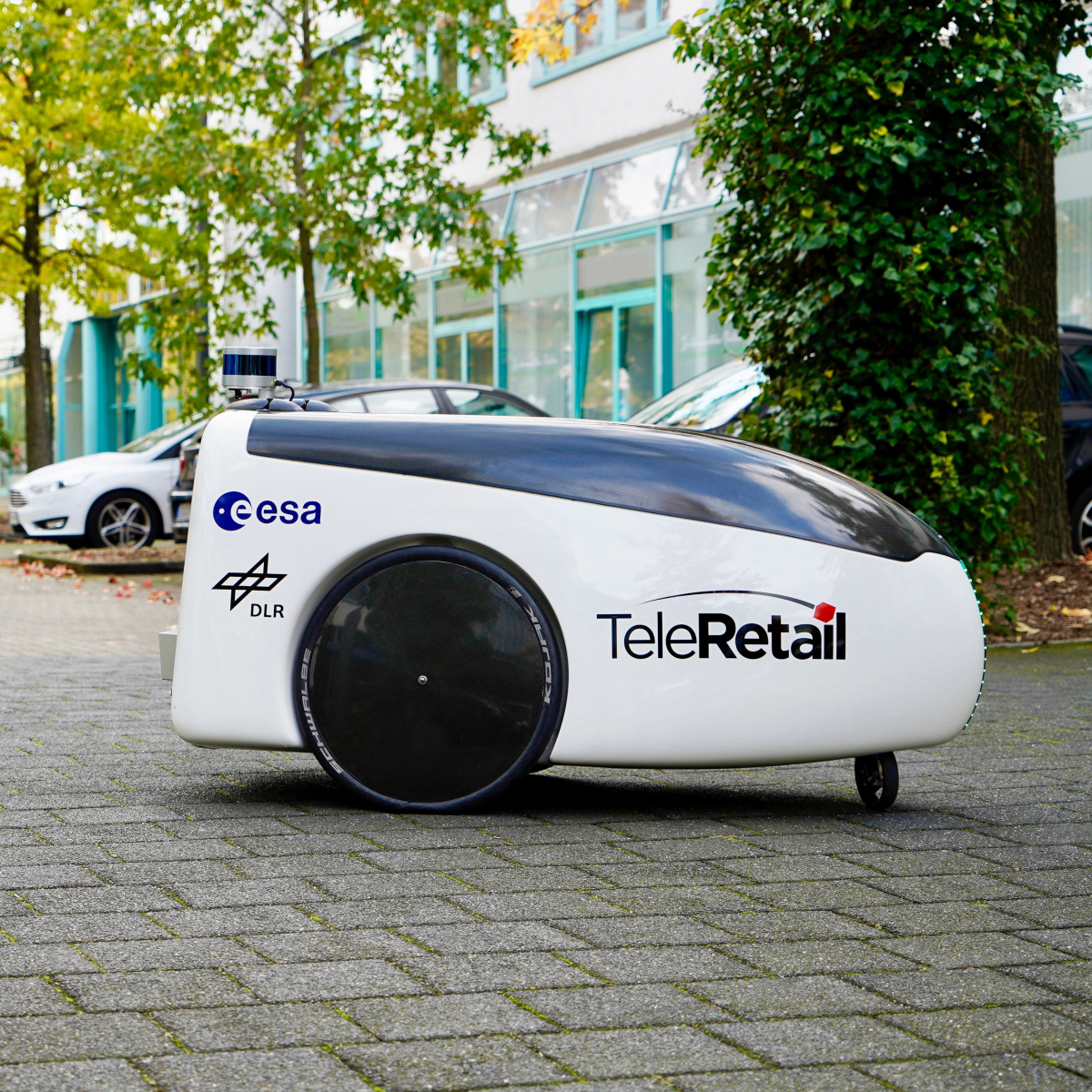 Users and their needs
The TeleRetail AutoPilot Software enables Industrial Logistics Automation for companies such as ThyssenKrupp Elevator, Urban Delivery Automation for companies like Coca-Cola European Partners as well as Smart City Transport Automation for companies such as Kansai Electric Power. TeleRetail robots are used by industrial manufacturing companies and retail companies to allow:
24/7/365 availability for same day/express delivery services,
On-demand logistics,
Cost-effective for industrial, last and middle mile delivery services,
Local coverage,
Environmentally friendly logistics.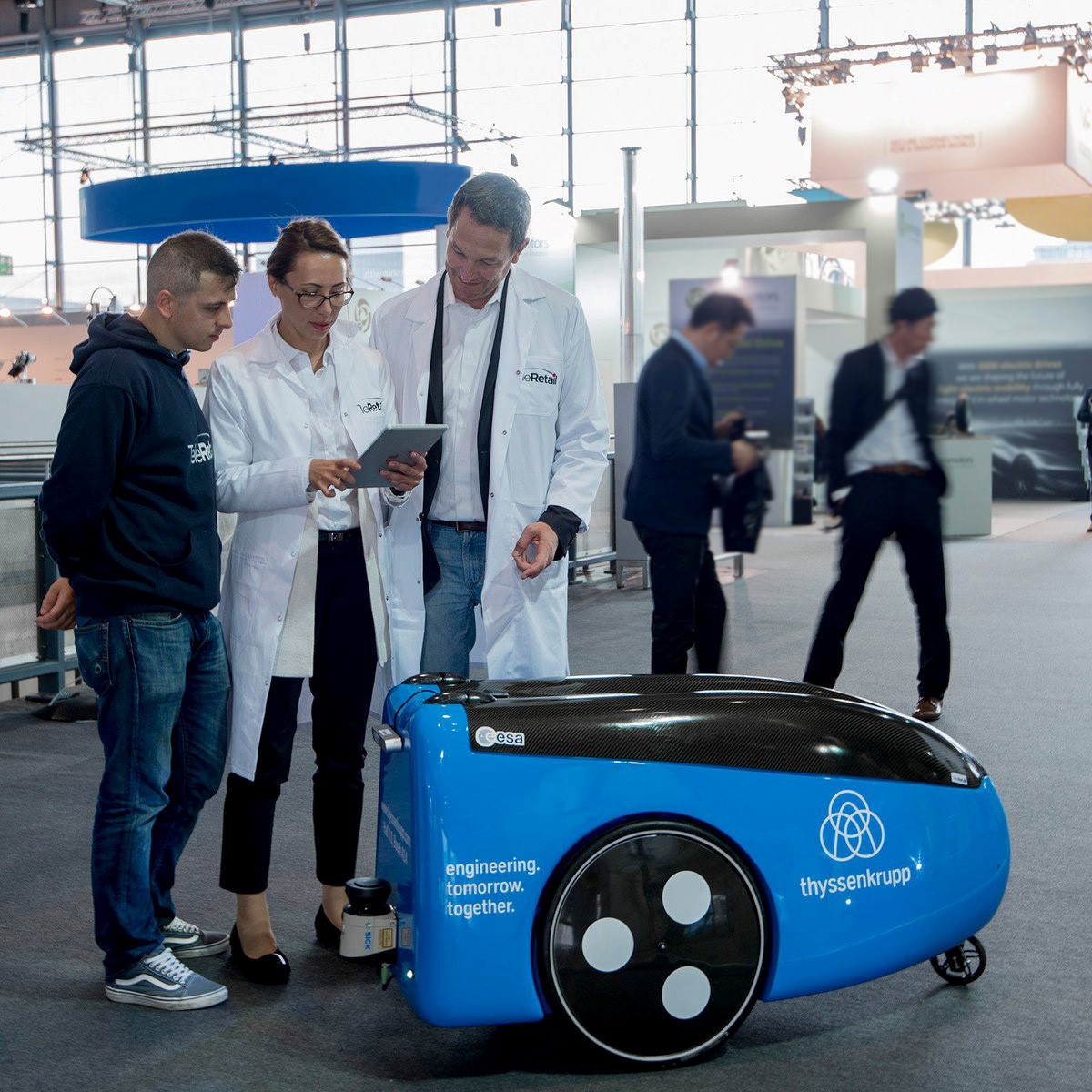 Service/ system concept
TeleRetail Aito robots collect data from different sensors on the robot like GNSS, lidars, cameras, etc. to localize themselves and to navigate to the ordered destinations. All the data is processed directly in the robot, thereby allowing quick reaction of the robots in the case of unexpected obstacles.
Joint development together with thyssenkrupp elevator allows a seamless integration of robot deliveries into existing building infrastructures so that the robots can not only access buildings but also take elevators to the desired floors.
The TeleRetail logistics automation platform manages requested deliveries automatically without the need of human involvement or supervision. The provided platform contains various applications for users and allows to automate every step of the deliveries efficiently.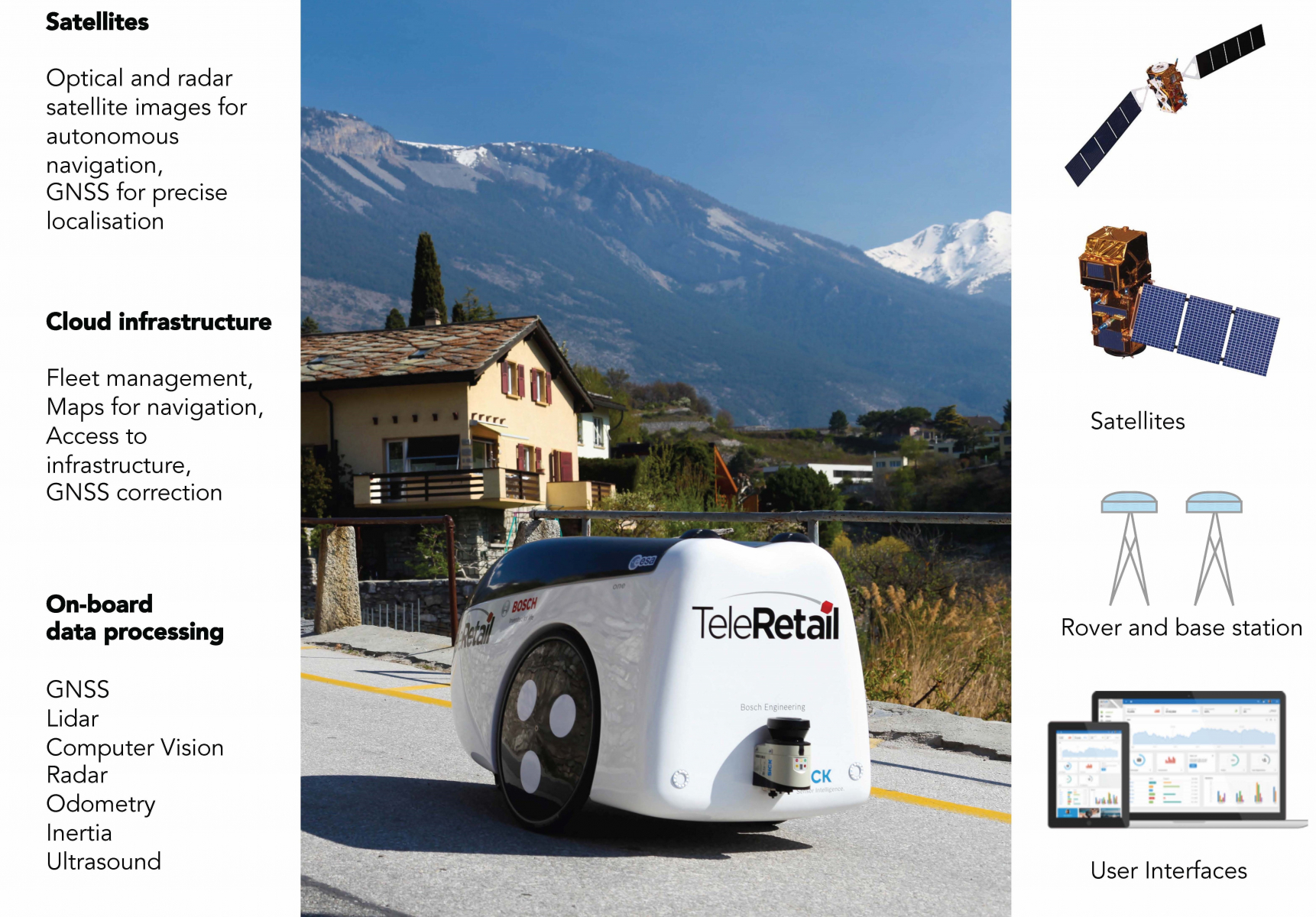 Space Added Value
TeleRetail Aito technology enables fully autonomous driving with the use of Satellite Navigation and Earth Observation data:
GNSS is critical for precise localisation and for driving with cm accuracy. This will be reached by using RTK on the industrial sites.
Earth Observation satellite imagery is an essential basis for the creation of first site awareness maps for the autonomous robots and for path planning in outdoor environments where no public road network exists. In a first instance roads, buildings and other objects of relevance for navigation will be extracted from optical and radar satellite imagery using neural networks.
Current Status
Within the project two pilots were performed to validate the service including the newly developed features of Aito. The first pilot took place at the Real Prototype Test Laboratory Site of the TK Elevator Innovation Centre in Gijón, Spain.The focus of the first pilot was the validation of a parcel and document delivery service on an industrial site. Seamless transitions from outdoor to indoor spaces, including communication with building infrastructure were required.
With the second pilot, the focus changed to the on-demand delivery of spare parts or materials within urban environments. The second pilot was performed near Laboral University campus at Gijón Mile of Knowledge. In this use case the autonomous transport of elevator parts from a small mobile warehouse to the university campus was tested. During the second pilot the robot travelled safely over more than 100km of complex environment with narrow cycle paths, road crossings and interactions with different moving objects (cars, bicycles and pedestrians).
Through this project, Aito developed the ability to communicate with building infrastructure, to follow traffic rules and to navigate precisely and safely in urban spaces, which is key for industrial, last mile deliveries and middle mile deliveries.
The Final Review was successfully held on 14 December 2021. TeleRetail will now focus on applying Aito in commercial projects for transport automation and on-demand deliveries on industrial sites using autonomous vehicles of different sizes, which is necessary to adapt to the specific transport needs of the company's customers. And with more countries preparing legal frameworks for autonomous vehicles on public roads, such as Germany in July 2021, TeleRetail will continue to optimise Aito for the use on roads in urban areas.
The ESA project and its pilot triggered significant media attention.
Prime Contractor(s)
Subcontractor(s)
Status Date
Updated: 14 December 2021
-
Created: 08 October 2020