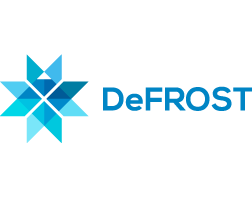 Objectives of the service
DeFROST is a near real-time snow monitoring service for Digital Outdoor Platforms (websites and smartphone apps) as well as mountain tourism offices (Destination Marketing Organizations). The service has the ability of providing digital snow maps and data daily at 20m resolution.
Mountain touristic destinations greatly depend on the snow conditions to be able to efficiently plan, promote and attract tourists while ensuring safety. Gathering such snow data today is costly, risky and complex: it is done by safety managers directly visiting the area by foot. And as climate change makes the winter to shrink, many destinations are forced to further develop an offer during the off-season – but they lack an accurate overview on snow conditions to do this in a safe manner.
On the other side, Digital Outdoor Platforms have often a hard time monetizing their large user bases, which is primarily done by selling static maps – information that barely changes from one day to the next and therefore represent little recurrent monetization value.
Based on the combination of satellite and ground data, DeFROST intends to provide daily, accurate information on snow cover and snow depth to support Destinations in developing, promoting and managing their touristic offer as well as Digital Outdoor Platforms to further monetize their community.
Users and their needs
This solution is addressed mainly to Digital Outdoor Platforms providing adventure-planning and mapping services to end-users (tourists) as well as Destination Marketing Organizations operating in mountainous regions.
The users require:
Fast and easy access to near-real-time data on snow metrics such as snow cover and snow depth.
Daily snow data with a spatial resolution of at least 20 meters.
An ability to visualize this data neatly on any digital map, as well as integrating it for other advanced use cases programmatically.
Particularly, Digital Outdoors Platforms require:
The ability to integrate this information in 3rd party mobile and web applications with maximum flexibility.
The snow data has to cover the entire world.
On the other hand, touristic destinations require:
An integrated solution to support tourists at the desk or the destination's digital channels in the safe selection and planning of their next outdoor activity.
The targeted users' main countries are those in the Alpine region (CH, FR, IT, AU) and the United States.
Service/ system concept
DeFROST automatically delivers daily updated information with global coverage on:
Daily snow cover (20 meters spatial resolution), by combining and processing near real-time satellite data and weather nowcasts
Snow depth based on the most suitable ground measuring station in the vicinity as well as global weather nowcast data
Avalanche risk based on the official country-wide risk assessment (SLF)
Users benefit from:
Accurate and simple daily snow information for Tourism Office Desk Agents for assisting and advising tourists.
Historical and daily snow data to help Destinations further develop and promote off-season tourism
The ability to integrate snow data in their own digital media (website, mobile apps) for mapping as well as for advanced use cases.
At a glance, the following graphic explains the use case for Destinations: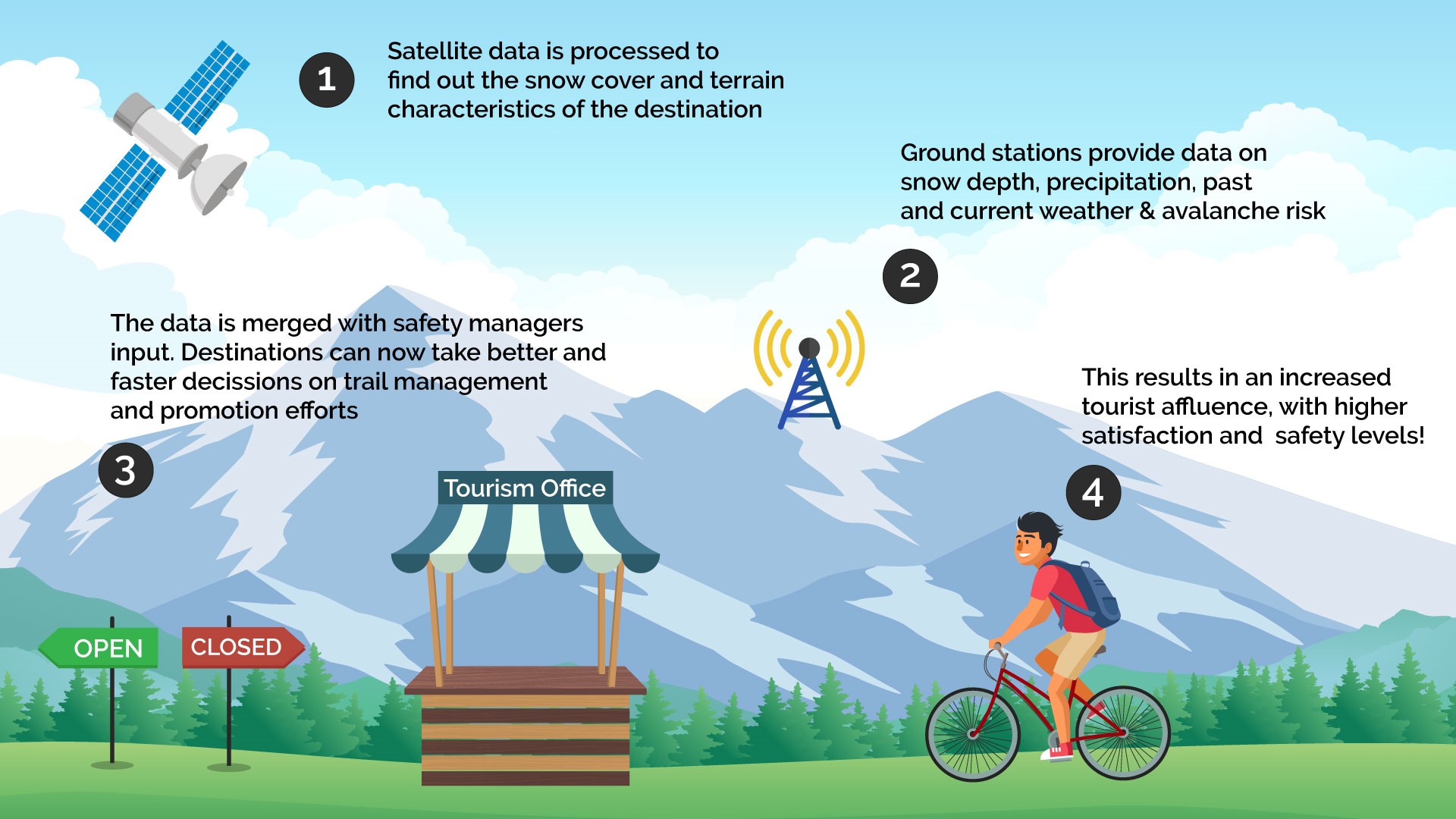 The technology powering this use case is explained in more detail on the schema below:

Space Added Value
The space assets used for the snow cover products include Earth observation data from the European Sentinel family, including all automatically available Sentinel-2 data. Furthermore, NASA's operating VIIRS as well as both MODIS Aqua and Terra sensors are included. To account for areas with persistent cloud cover over prolonged periods, we exploit probabilistic logic and weather nowcasts (ICON, GFS) to predict the likelihood of snow cover beneath and account for the snow depth metric.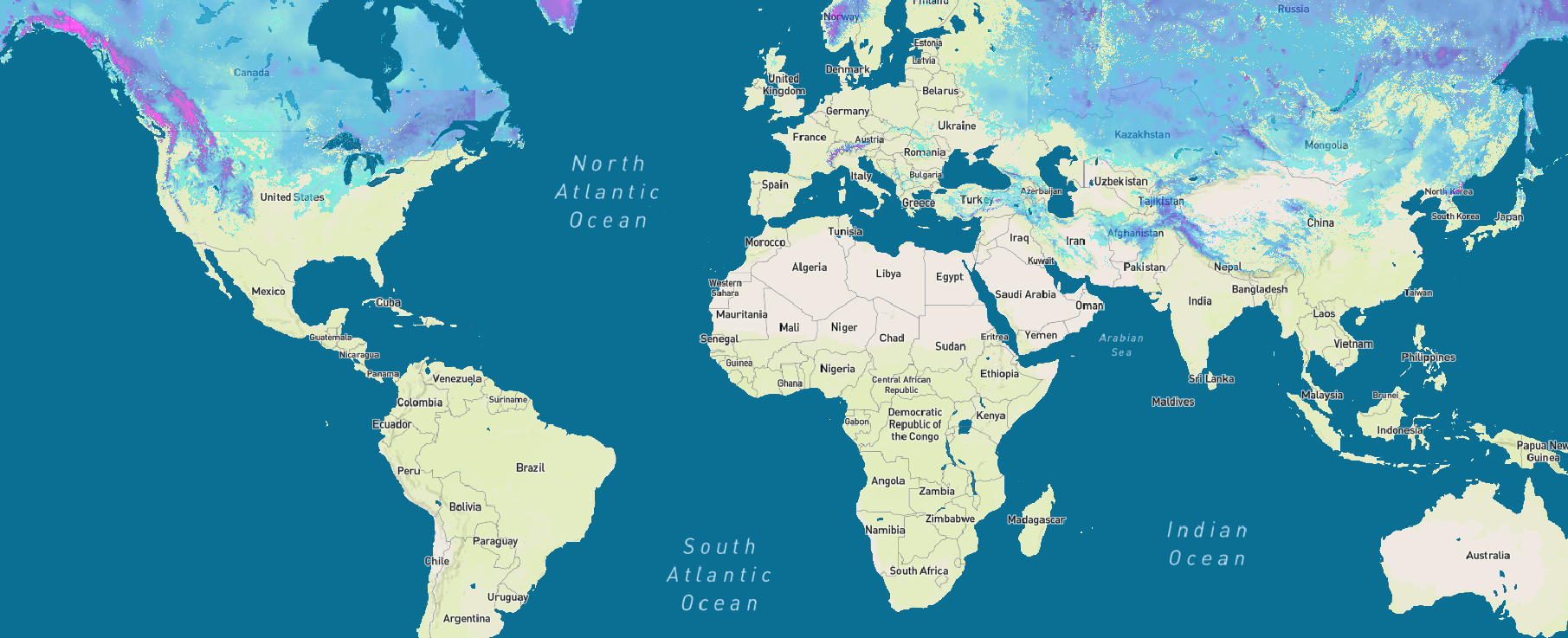 This procedure, generating daily global maps on snow cover and depth, outranks currently available methods used in the Tourism Industry in terms of scale, reliability and complexity. It is the combined ability of harnessing satellite data in a high spatial, temporal and spectral resolution on a global scale during variable weather conditions, which makes this space asset indispensable – while its smart combination with ground data and weather nowcasts completes any potential data gap.
Current Status
The Demonstration Project, a continuation from the Feasibility Study "DeFROST", started in March 2019 and finished in March 2020.
The main project objectives have been reached except for the commercial uptake one: i.e. the DeFROST product has been built delivering a satisfactory service level and securing a first commercial contract with a Swiss Destination Marketing Organization. However the value proposition for the target market at the specific price-point has not succeeded in sparking sufficient sales to demonstrate a sustainable business opportunity.
However, DeFROST sparked quick interest and reaction from two major
European hydropower operators. The next steps for WeGaw is to develop the commercial offer of DeFROST in the Energy market, more specifically for hydropower plant operators. With the current product
capabilities, WeGaw is effectively able to define, offer and deliver Proof of Concepts that demonstrate the value of near real-time snow data in the Energy market for increasing the accuracy of water inflow forecasting. Once WeGaw is able to secure and effectively deliver such Proof of Concepts, it shall convert them into long-term commercial agreements and continue expanding its foothold in the Energy market.
Prime Contractor(s)
Subcontractor(s)
Status Date
Updated: 16 April 2020
-
Created: 26 September 2019