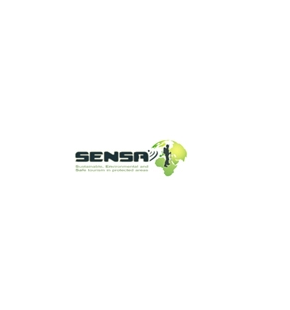 Objectives of the service
Ecotourism can be defined as: 'Responsible travel to natural areas that conserves the environment and improves the welfare of local people'. It is this essential challenge that SENSA aims at fostering through the use of advanced satellite based applications, thus providing new opportunities for protected areas and ecotourism actors.
Parks are able, through better environmental management means, to increase the number of visitors and to allow a more comprehensive access to their sites. Satellite based applications, enabling optimised temporal & spatial distribution of travellers in natural parks, in adequacy with mapped environmental and safety considerations are fostered.
Ecotourism operators are able, through the use of dedicated services to plan fully personalised itineraries, opening new discovery frontiers and authentic immersion for travellers in protected areas, as well as enabling them to become active preservation agents by reporting from the field, the state of conservation of the visited areas.
SENSA promotes an increase of opportunities for travellers while enhancing environmental preservation, and consequently increasing revenues for both Natural Parks Authorities and Ecotourism Travel Operators.
Users and their needs
Eco-tourists (i.e. responsible travellers), administrative authorities of protected natural parks, travel operators.
Service/ system concept
Develop and validate a pre-operational integrated service platform to support administrative authorities of protected parks and travel operators to grant/sell access to tourists to a larger number/size of protected areas, and to provide tourists with fully personalised and immersive itineraries.
Space Added Value
SatCom and GPS are compulsory for trace&tracking services and bi-directional short messages in remote areas lacking terrestrial communication means.
SatEO is compulsory to provide multilayer environmental cartography of remote/protected Park areas.
Current Status
The Final Review took successfully place on 14th December 2018. A battery of SENSA pilot activities and field trials have been conducted this summer and autumn 2018, with excellent results and strong interests from the participating parties (Park Authorities, Visitors and Travel Operators). The long and challenging development of the SENSA environment is now bearing fruit, with an initial rollout being organised.
Prime Contractor(s)
Subcontractor(s)
Status Date
Updated: 05 March 2018
-
Created: 15 February 2014