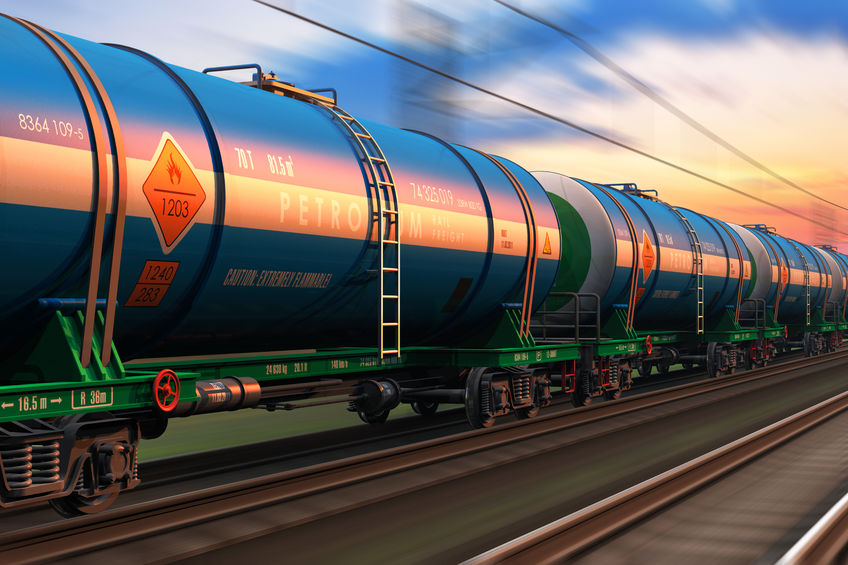 Belgian SME Ovinto, which specialises in the satellite-based remote monitoring of rail cars and intermodal tank containers, has obtained an investment of €1 million from a private investor. The new funding will enable Ovinto to further develop the machine learning capabilities of its data analysis platform.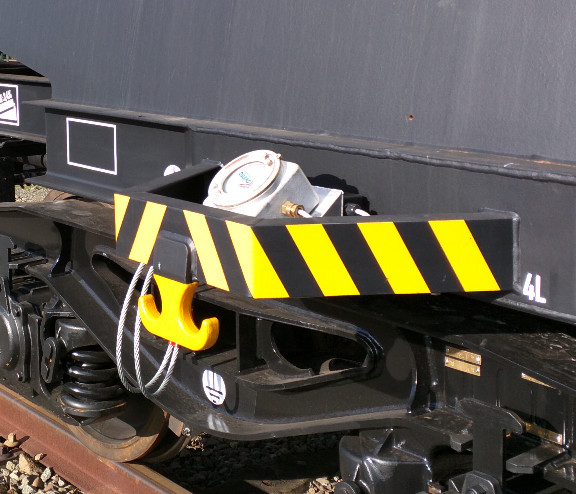 Ovinto's monitoring service tracks critical parameters during the transport of hazardous goods in unpowered assets, such as rail tank cars and tank containers. Using existing GSM-based mobile phone technology for this application has some severe limitations: relatively high power consumption, lack of global coverage, as well as not being suitable for use in explosive environments. Thanks to the support of ESA through the Business Applications programme, Ovinto has demonstrated the viability of a monitoring service only made possible by the use of satellite technology for this demanding application.
Once installed on a transport asset, the Ovinto sensor unit transmits a variety of data once every two hours via satellite link: GPS location, direction, speed, temperature, and other key parameters. It has been optimised for very low power consumption, and, thanks to lithium-metal battery optimisation, the unit can go for five years without being replaced. One key advantage of the Ovinto unit is that it has the highest ATEX certification of any tracking & monitoring device on the market, allowing it to be attached to rail cars and tank containers transporting very dangerous chemical products.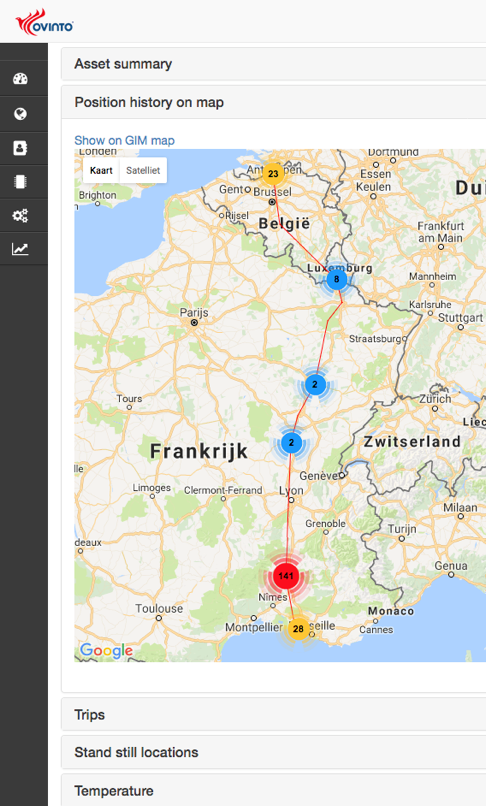 The sensor hardware was developed at an earlier stage. The ESA supported activities enabled the company to improve the satcom antenna, the positioning accuracy, and to develop a platform of asset monitoring and management services to improve safety and operational efficiency. By engaging directly with users during the course of the IAP project, the company was able to acquire the business intelligence necessary to be able to launch a successful commercial service.
The data collected, such as asset locations and vital parameters, provides large amounts of information that can be exploited for optimising business logistics as well as identifying areas for improvement in the supply chain, both through historic analysis as well as in real time.
This past February, Ovinto's tracking system passed the on-site acceptance test. Several chemical companies, including INEOS, Evonik, Sabic, and Lyondell Basell, are now deploying Ovinto's services in an operational scenario.
"This investment is a tremendous vote of confidence in our technology and its services", says Frederick Ronse, founder and CEO of Ovinto. "It will enable us to grow faster while continuing to innovate and generate true business value for our customers."
"Ovinto's IAP-supported project is about bringing twenty-first century technology to a nineteen-century industry," observes ESA's Fausto Vieira, Technical Officer for the activity. "Based on the results so far, it looks like a tremendously promising approach."
Save
Save
Save
Save
Save
Save
Save
Save
09 May 2017
Last updated at 06 October 2017 - 17:07