Projects that have achieved outstanding results in the areas of agriculture and infrastructure monitoring were presented at ECSAT on the Harwell campus this month, as ESA hosted the Business Applications Final Presentation day. Six companies showcased 'sustainable solutions for the future' – projects which all had co-funding and support as part of ESA's Business Applications programme; and which pointed to a future where space technology will play a critical role in addressing global issues.
During the event companies highlighted the services they had developed, and their plans for exploitation. The agricultural projects in the morning session illustrated the ways in which advanced technologies are supporting farmers in their daily life. HiVaCroM showed how they are bridging the gap between crop potential and actual yield. Project KORE explained the success of their subscription-based service, which has had worldwide interest and sales with numerous UK customers.
"We had a lot of help and really sound thinking from ESA, we redesigned things dramatically, it made commercial sense and stimulated a whole year of R&D work to prove radar capabilities. We then reignited the process with ESA to move into demonstration phase." Andrew Groom, Consulting Expert at CGI (HiVaCroM's prime contractor)
AgSpace Agriculture demonstrated with their GroWise project the importance of gaining a farmer's trust – notoriously difficult to achieve. This project now has 900,000 hectares signing up to the system in the UK and trades with eight African countries (where volatile weather means getting credit can present an enormous challenge as banks have no visibility on how they are performing). AgSpace said: "We get past the farm gate, every farm on this planet needs credit to survive. And what happens in Africa today will determine what happens to all of us. Farmers need access to finance, they need to be connected. The satellite data and platforms we've developed have helped."
Shamal Mohammed from Agri-EPI in his keynote speech summed up the importance of finding the right partners, customers and clients when employing space technology in agriculture as well as its role with pressing global issues:
"We need more food, water, more energy…and we are dealing with climate change. The population will reach 9 billion by 2050…Space technology plays an important role in making better decisions. GPS has changed the way we collect data in agriculture, with enhanced temporal and spatial frequency we are helping farmers better monitor their crops and the performance of the business. Improved resolution has helped farmers greatly in last few years."
The afternoon session focused on infrastructure monitoring and the four projects successfully demonstrated their ability to provide valuable information on potential hazards potential and responses. PLIMM, which looks at ground movement across London, has racked up contracts with three blue chip customers, launched a multinational in the US and numerous partnering agreements. They are now extending their service to preserving Scottish historic sites from climate change.
GeoSHM gave updates about progress since they appeared a few months ago as one of ESA's success stories.
"It's the same quest for data in structural monitoring. The technology is going to get 'smarter' - GeoSHM now involves very high frequencies, picking up spatial movement in minutes and seconds. We are now picking up movements in underlying ground in days. Sensors come with a cost, so we're finding those critical control places that you really need to monitor. Everything is being refined." Jon Collett, University of Nottingham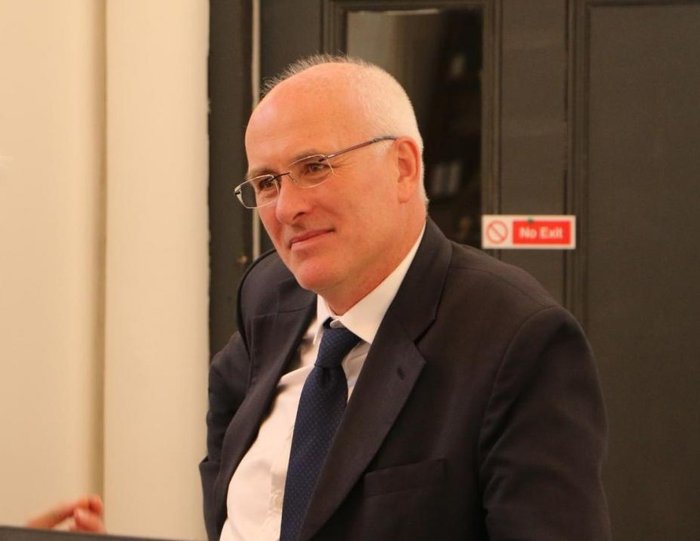 Project GIRP deals with subsidence issues resulting from clay shrinkage – the largest ground instability issue affecting residential property in the UK. With this issue responsible for 75% of all valid insurance claims this is clearly a project with a future, and banks are particularly interested in GIRP's climate change model. DAMMINGS, the final project to be presented and the subject of a success story now live on the Business Applications web site) uses space-based solutions for dam monitoring – augmenting or replacing conventional monitoring techniques and is now in the process of rolling out the system commercially.
Nick Appleyard, Head of Downstream Business Applications at ESA, closed the event saying: "The attraction of customers, the sales and the expanding market opportunities have been well-characterised. All these projects are not only very promising but have a significant contribution in making the world a safer, more productive place, a more pleasant place to live in."
Last updated at 06 September 2019 - 14:04