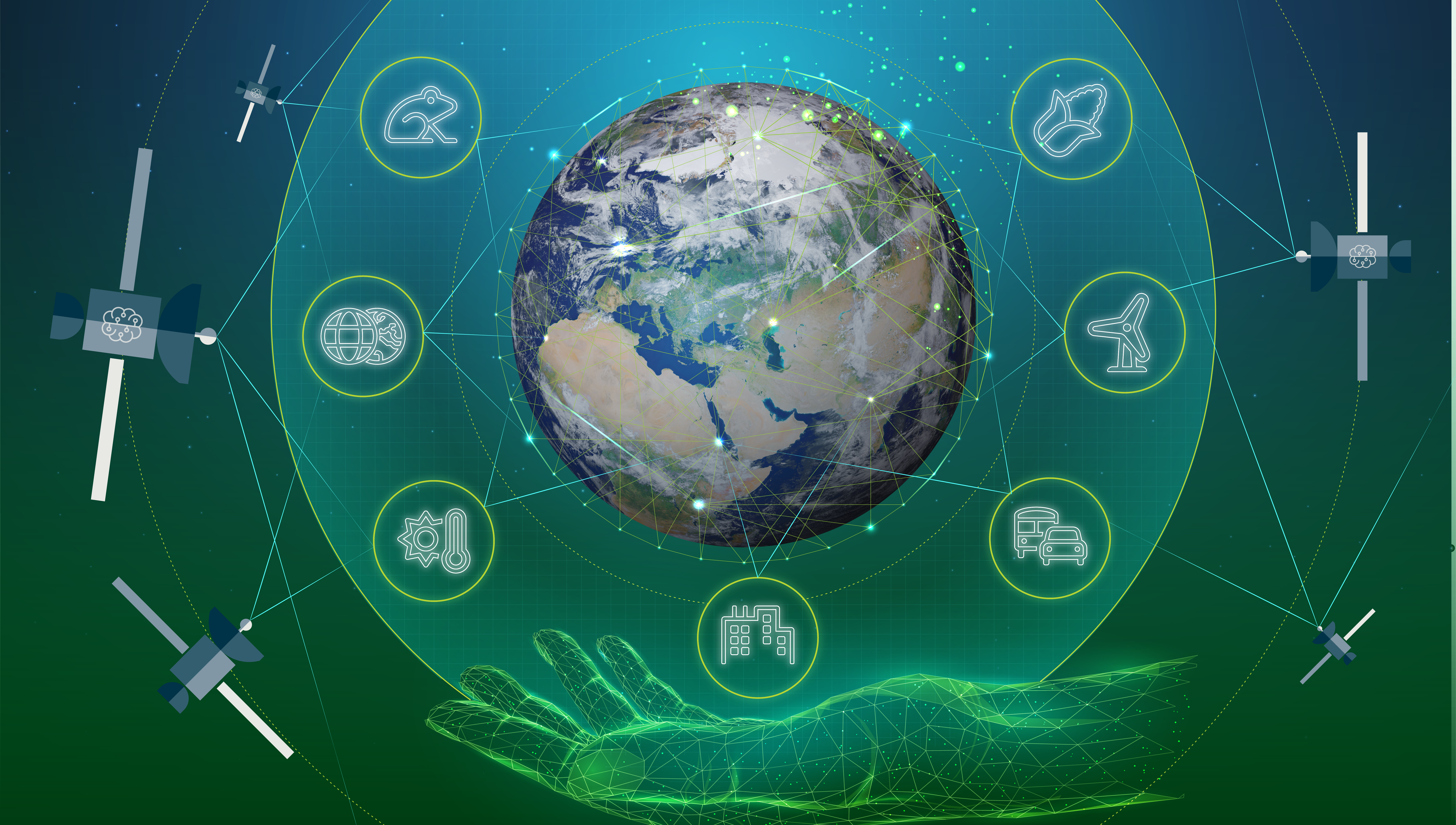 During the Living Planet Symposium, colleagues from ESA's Business Applications and Space Solutions (BASS) programme presented their approach to drive purposeful innovation through international cooperation. They shared examples of innovative funding calls completed with partners as it supports the transition into a sustainable, green, and digital Europe.
The space ecosystem is experiencing exponential transformation of business models, with new space players, including startups, and Small and Medium-sized Enterprises (SMEs), entering space markets at an unprecedented rate. New applications and business models which would have been unthinkable only a few years ago are now standing up to provide breakthrough solutions to today's environmental, social, and economic challenges, benefitting the public, private sector and society at large.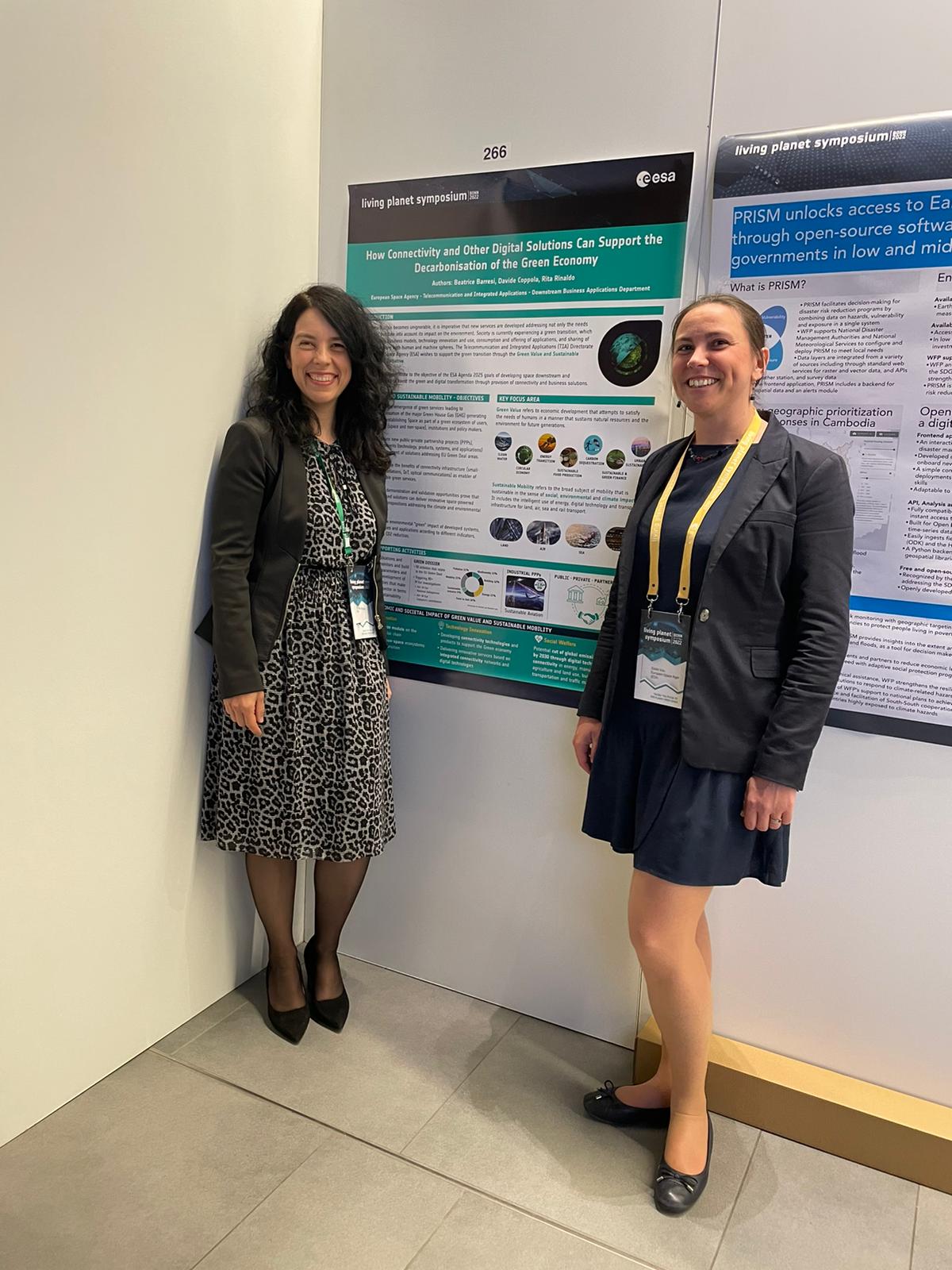 One of the key objectives of ESA's Telecommunications and Integrated Applications (TIA) Directorate in support of the green transition and of the ESA accelerator "Space For A Green Future" is to build partnerships with champions, early adopters, and anchor users to foster development and utilisation of upstream and downstream end-to-end connectivity solutions complemented by big data/AI and other space resources for delivering green impact.
Innovation calls with private and public partners were presented at the Living Planet Symposium as examples of fruitful cooperation with non-space players to create seeds for decarbonisation and green benefits. These include:
"Partnerships are central to reach out to communities that are key to the green transition," expressed Rita Rinaldo, Head of the Projects & Studies Implementation Division, ESA Space Solutions. "Collecting their needs, facilitating networking and collaborations with space and downstream communities are key to effectively promote space utilisation to non-space communities."
During the event, ESA colleagues also met with partners to strengthen existing collaborations. Agri-food is one of the key sectors impacted by climate change and geo-political challenges. It was agreed to increase the involvement and engagement of key agri-food businesses and corporates operating in the food supply chain, leveraging on their extended networks.
Last updated at 09 June 2022 - 14:07